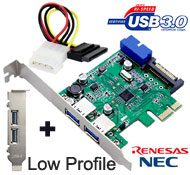 2 back panel USB 3.0 port and a 20-pin internal USB 3.0 connector which can be connected to front USB 3.0 panel & supports 2 USB 3.0 ports
Stock in store
$18.00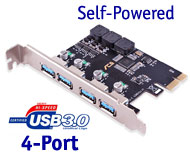 4 ports SuperSpeed USB 3.0 PCI Express 1x card. On-board power chip. VIA© VL805 chipset
[MPN#] ACS-U3V04S+
>300+ sold
Stock in store
$16.00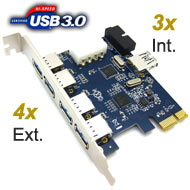 4 Ports USB 3.0 on back panel; 20-pin internal USB 3.0 connection which supports up to 2 ports USB 3.0, 1 internal USB 3.0 port, PCI Express 1x interface. Windows© PC supported
Adding 2 RS232 COM port to your desktop PC. Supports nearly all Windows® OS (from 98 ~ 10, NT 4.0 / 2000 / Server 2003). Also Linux & DOS. PCI Express 1x interface
Stock in store
$23.00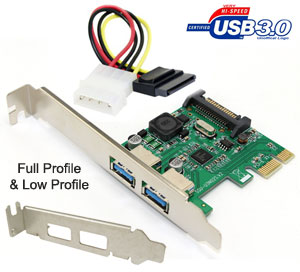 USB 3.0 Extra 2-port card, PCI Express 1x connection, SATA power connection, standard height & low profile 2 back backets
[MPN#] SSU-U3N02S
Stock in store
$16.00 Add extra 4 ports SATA 3 ports to your PC. ASM 1061+1093 chipset
Stock in store
$28.00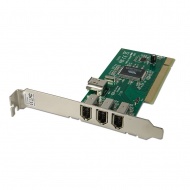 4-Ports! Firewire! With specifications featuring three 6pin external ports, and an additional 6 pin internal firewire port.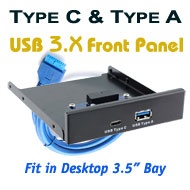 Front USB Type C & Type A port. 20-pin (19-pin) internal USB 3 connection
[MPN#] LA251-1A1C
Stock in store
$22.00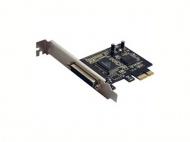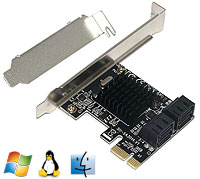 SATA add-on card. PCI Express x1 slot. Driver free for Windows / Mac OS / Linux. Marvell 9215 chipset
[MPN#] SU-SA3014
Stock in store
$39.00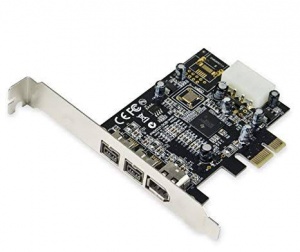 2x 9-pin IEEE 1394b (External)
1x 6-pin IEEE 1394a (External)
[MPN#] PCI-E-FW2
Stock in store
$35.00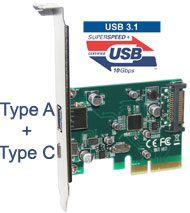 Dual USB 3.1 ports PCI Express 4x card. USB 3.1 speed is up to 10Gbps
[MPN#] LA31-12U
Stock in store
$29.00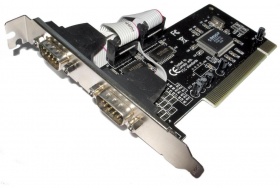 2 port serial PCI card to connect various peripherals. Retail version.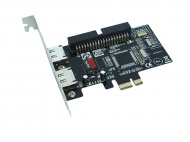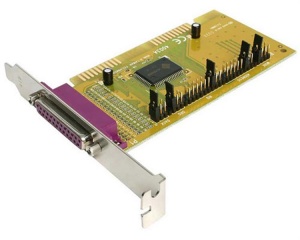 Single Parallel port ISA card for printers or laplink.
NOTE: Picture may differ slightly to actual product, however product specifications and functionality are the same
Stock in store
$10.00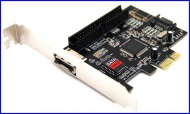 [MPN#] MM-JM363B-ESI
Stock in store
$29.00

Page 1 | 2 | 3 | 4 | 5 | 6 | 7 | 8 |