Interface Cards: Generic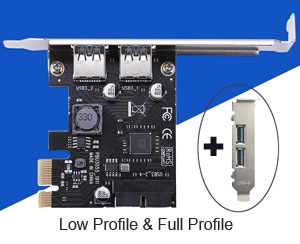 2 back panel USB 3.0 port and a 20-pin internal USB 3.0 connector which can be connected to front USB 3.0 panel & supports 2 USB 3.0 ports; Overload protection for individual USB port; Built-in 2A self power module.
[MPN#] U3055-N
>300+ sold
Stock in store
$20.00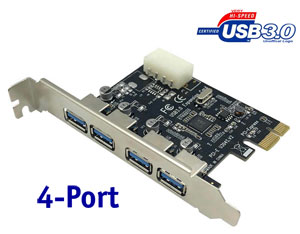 4 ports SuperSpeed USB 3.0 PCI Express 1x card. Molex power connector. VIA© VL805 chipset;
[MPN#] U304.V2
>300+ sold
Stock in store
$15.00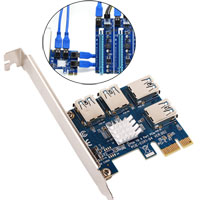 Extension PCI-E 1x slot for crypto coin mining
[MPN#] PCIE-EUX1-04
>100+ sold
Stock in store
$29.00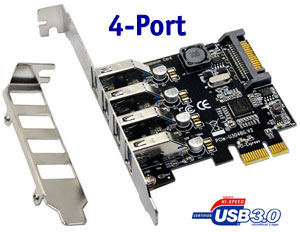 4 back USB ports PCI-E card which can fit in 2U (low profile) computer case.
Over-current protection.
on-board power module provides max. 2A current, power connector for extra power requirement.
[MPN#] SU-U3N04S-BG
>50+ sold
Stock in store
$33.00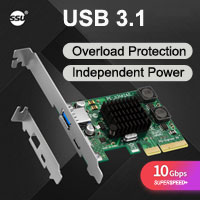 Dual USB 3.1 ports, type-A + type-C. PCI Express 4x card. Windows 10 plug & play.USB 3.1 speed is up to 10Gbps. ASMedia 3412 chipset
[MPN#] SU-U3142-AC
Stock in store
$40.00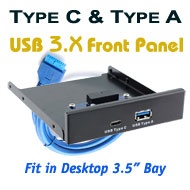 Front USB Type C & Type A port. 20-pin (19-pin) internal USB 3 connection
[MPN#] LA251-1A1C
Stock in store
$22.00