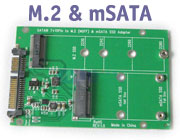 2 kind of SSD socket built-in on board, you can use either mSATA or M.2 (NGFF) SSD individually.
Suits for mSATA 30cm / 50cm; M.2 30cm / 42cm / 60cm / 80cm
Stock in store
$24.00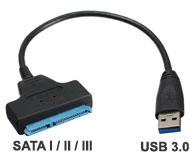 For 2.5" SATA Hard Disk or SATA SSD etc, plugs into an USB port and works as an external drive. Plug & play, Windows PC / Mac OS / Linux supported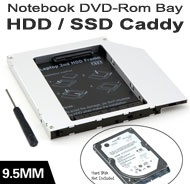 for adding 2nd hard drive to notebook by replacing CD / DVD / Bluray drive in the notebook. Suitable for 9.5mm SATA interface optical drive (Not for Apple Macbook)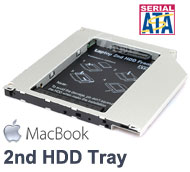 For adding 2nd hard drive to Apple© MacBook by replacing DVD / Bluray drive. Suitable for SATA interface optical drive
Stock in store
$14.00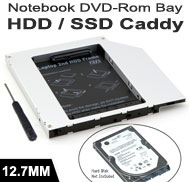 for adding 2nd hard drive to notebook by replacing CD / DVD / Bluray drive in the notebook. Suitable for 12.7mm SATA interface optical drive
[MPN#] CDTRAY-127-01
>300+ sold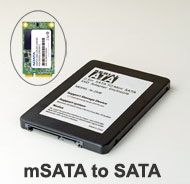 Converts 50mm mSATA SSD to 2.5" SATA hard disk
Stock in store
$17.00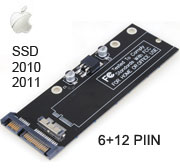 Converts the Macbook Air SSD to standard 22-pin SATA port.
6 + 12 pins SSD: on year 2010 / 2011 Macbook™ models, such as Macbook™ Air A1369, A1370, MC965, MC968, MC969 etc.
No stock
$24.00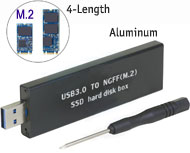 Converts M.2 / NGFF SSD to a stand USB drive (USB 3.0 speed). Supports "B" key or "B+M" key M2, 30 / 42 / 60 / 80mm long M2
[MPN#] LM-711N
>200+ sold
Stock in store
$18.00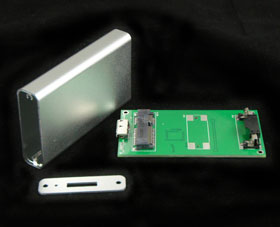 USB 3.0 enclosure for mSATA SSD. Suitable for 50mm mSATA SSD.
Note: Not compatible with Mini PCI Express SSDs.
Stock in store
$19.90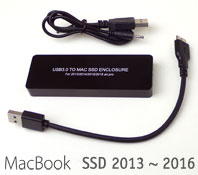 Converts your SSD from Macbook Air / Pro to USB 3.0 interface. Macbook 2013 ~2017 12+16 pins SSD only
[MPN#] USB3-MAC1316
>100+ sold
Stock in store
$111.00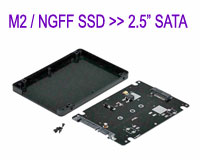 Converts NGFF SSD to standard SATA hard disk with 2.5" cover. Supports B key NGFF, Suitable for 2280 sized. Plug and play fro all operating systems.
No stock
$13.00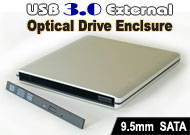 Making your notebook CD-Rom (or HDD, a cradle required) work as USB 3.0 external drive
[MPN#] ODP95-S3
>50+ sold
Stock in store
$27.00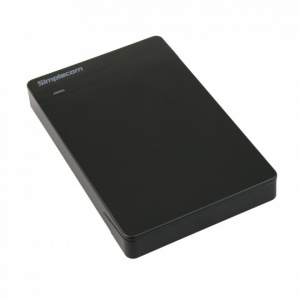 Hot Swap , Plug and Play, no reboot and additional driver needed

Automatic sleep and spin down mode, power saving and sustainable, effective protection of your drive, sleep mode entered after 10 minutes of data access inactivity

Compatible with 7mm or 9.5mm thickness 2.5 inch SATA HDD or SSD
[BRAND] Simplecom
[MPN#] SE203
>50+ sold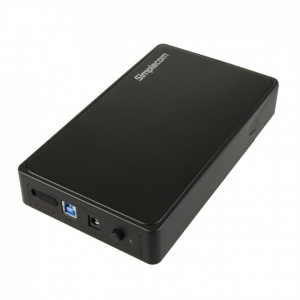 Unique HDD Slot design, tool-free installation

On/Off power switch

Hot-swappable, plug and play, no drivers needed
[BRAND] Simplecom
[MPN#] SE325
>20+ sold
Stock in store
$29.00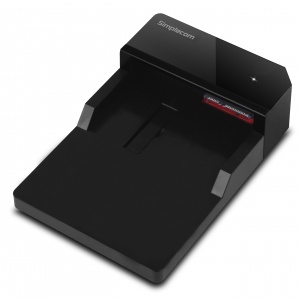 Horizontal SATA Dock, ease of use and stable

Supports both 2.5 & 3.5 inch SATA Hard Disk Drives

Unique Secure Lock Design for 2.5" and 3.5" HDD
[BRAND] Simplecom
[MPN#] SD323
>20+ sold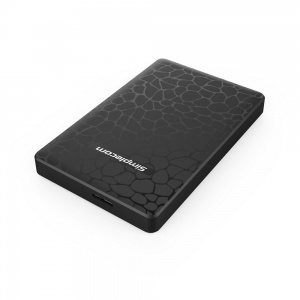 - Compatible with 7mm and 9.5mm laptop 2.5" SATA HDD/SSD
- SuperSpeed USB 3.0 Interface, backwards compatible with USB 2.0/1.1
- Simple & easy design allows for HDD installation in seconds
[BRAND] Simplecom
[MPN#] SE101
>20+ sold
Stock in store
$10.00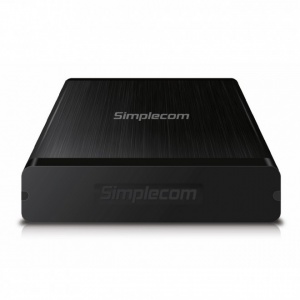 The durable Aluminium-alloy material promises ultra-light portability and exquisite crafting, featured with high effective heat dissipation
[BRAND] Simplecom
[MPN#] SE328
>20+ sold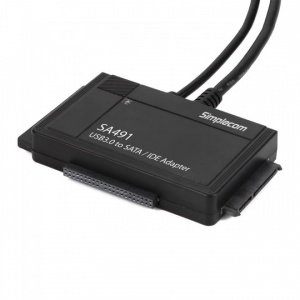 Connect 2.5", 3.5", 5.25" SATA or IDE drives thru the latest USB 3.0 interface

Power Adapter included for using 3.5" or 5.25" drives outside system

Built-in IDE power connector, for easy access of 3.5" IDE HDD

No external power required for 2.5" SATA or IDE HDD
[BRAND] Simplecom
>20+ sold
Stock in store
$35.00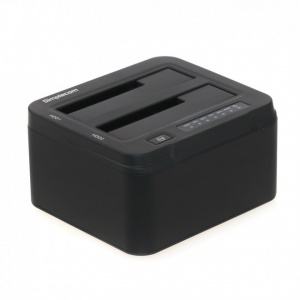 Hot-swappable, plug and play, no drivers needed

Support offline clone, easy installation, computer-independent duplicating/cloning without computer support, high efficiency
[BRAND] Simplecom
[MPN#] SD322
>20+ sold
Stock in store
$45.00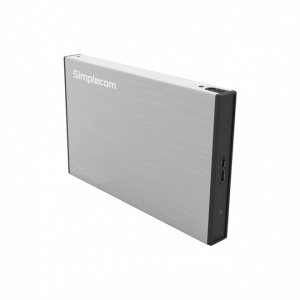 Supports 2.5" SATA HDD/SSD with 7mm or 9.5mm thickness

SuperSpeed USB 3.0 Interface, backwards compatible with USB 2.0/1.1

Compatible with Windows XP and above, Linux, Mac OS 10.4 and above

Tool Free design allow to mount Hard Drive in seconds without Tools and Screws
[BRAND] Simplecom
[MPN#] SE218-SL
Stock in store
$18.00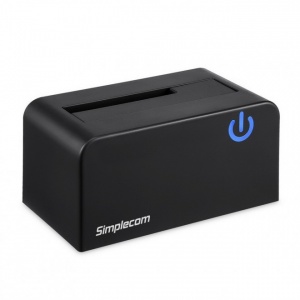 Designed for direct insertion of one 2.5 inch or 3.5 inch SATA HDD/SSD

USB 3.0 SuperSpeed Interface, transfer rates up to 5Gbps

Backwards-Compatible with USB 2.0, transfer rates up to 480Mbps

Touch Control ON/OFF switch
[BRAND] Simplecom
[MPN#] SD326 [BRAND] Simplecom
[MPN#] SE211-GD
Stock in store
$13.00 [BRAND] Simplecom
[MPN#] SE101-CL
Stocked at supplier
$10.00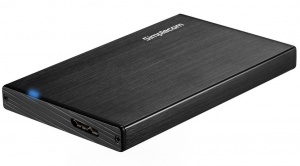 [BRAND] Simplecom
[MPN#] SE212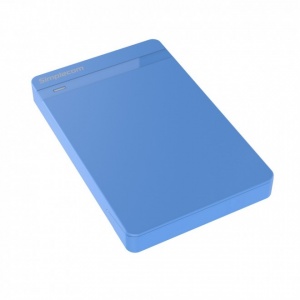 [BRAND] Simplecom
[MPN#] SE203-BL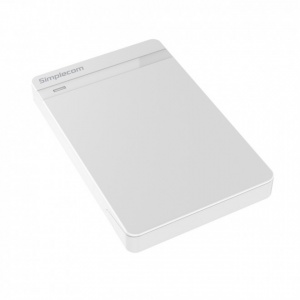 Unique HDD Slot design, mount 2.5" Drive in 3 second without Tools and Screws

Super Speed USB3.0 offer Transfer Rates Up To 5Gbps , 10x Faster than USB2.0

Hot Swap , Plug and Play, no reboot and additional driver needed

Compatible with 7mm or 9.5mm thickness 2.5 inch SATA HDD or SSD
[BRAND] Simplecom
[MPN#] SE203-WH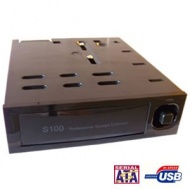 [BRAND] E-BLUE
[MPN#] USBEZCINT525DST
Stock in store
$21.00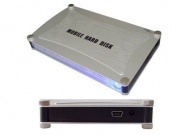 External HDD case for 2.5" HDD (notebook), USB 2.0 and Firewire (IEEE 1394) interface, 480Mbps interface transfer rate (USB), 400Mbps interface transfer rate (Firewire),
[MPN#] HDA1-U2F
Stock in store
$19.00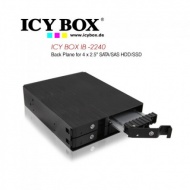 [BRAND] ICY BOX
[MPN#] HDDICY2222SSK4B
Stocked at supplier
$147.00 [BRAND] ICY BOX
[MPN#] HDDICY3640SU3
Stocked at supplier
$183.00