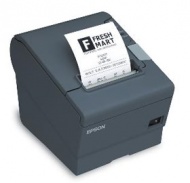 Epson TM-T88V-838 On-Counter Compact Thermal Receipt Printer Built-in USB , Parallel Dark Grey Includes AC adapter
[BRAND] EPSON
[MPN#] C31CA85838
Stocked at supplier
$577.00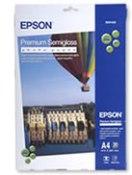 S041332 SEMIGLOSS PREMIUM PAPER
Paper (251gsm); 20 sheets per pack
Suits; Stylus Photo 2000p
[BRAND] EPSON
[MPN#] C13S041332
No stock
$37.00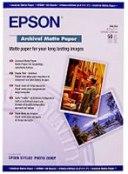 EPSON A3 ARCHIVAL MATT PAPER
Recommended to use with new Photo 2000p Printer
50 sheets per pack
[BRAND] EPSON
[MPN#] C13S041344
No stock
$77.00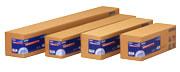 EPSON 329MM X 10M PREMIUM SEMIGLOSS
photo paper roll x 1 ;Suits Photo 2000p
[BRAND] EPSON
[MPN#] C13S041338
Stocked at supplier
$112.00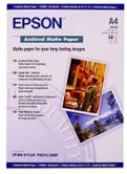 S041342 ARCHIVAL MATTE PAPER
(192GSM) - 50 sheets per pack
Recommended to use with new Photo 2000p Printer
[BRAND] EPSON
[MPN#] C13S041342
No stock
$33.00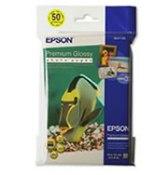 PREMIUM GLOSS PHOTO PAPER 4X6"
PREMIUM GLOSS PHOTO PAPER 4X6" X 50 SHEETS
Compatibility,CX3100,Stylus Photo 810.830U,895,870
890,915,925,935,1290 (S041729)
[BRAND] EPSON
[MPN#] C13S041867
Stocked at supplier
$15.00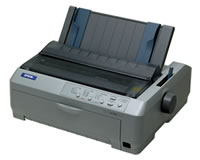 High Speed Draft 680 CPS, 9 Pin, Bi-Directional, USB and Parallel interface.
[BRAND] EPSON
[MPN#] C11C524041
Stocked at supplier
$703.00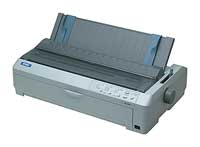 The EPSON FX-2190 dot matrix printer is built to offer faster printing, better reliability and flexible paper handling, in a stylish and compact design. It is perfect for production, car dealers, warehouses, labs, wholesalers, freight forwarders, finance departments and trade users who want high performance at low cost.
[BRAND] EPSON
[MPN#] C11C526051
Stocked at supplier
$890.00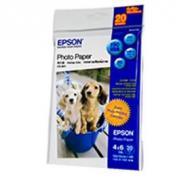 An everyday photo paper with colour strength equivalent to Epson Premium Glossy Photo Paper, suited with both pigment and dye inks. The paper is extremely flat with high glossiness and image clarity.
[BRAND] EPSON
[MPN#] C13S042186
Stock in store
$6.00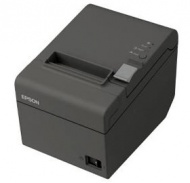 TM-T20 Thermal Receipt Printer Built-in Ethernet Dark Grey On-Counter Compact Built-in Power Supply With AC cable
[BRAND] EPSON
[MPN#] C31CB10043
Stocked at supplier
$264.00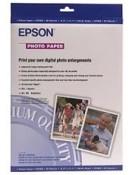 S041142 PHOTO PAPER A3
Suits Stylus Color 700/850/1160, Photo 1200 and
Photo EX. 20 sheets per pack.
[BRAND] EPSON
[MPN#] C13S041142
Stock in store
$52.00 MFP, FAX, 33ppm(B),20ppm(C),4800 x 2400 dpi, 4x Individual DuraBrite Ultra
[BRAND] EPSON
[MPN#] C11CF24508
Stocked at supplier
$199.00 EPSON WORKFORCE 2750 MULTIFUNCTION PRINTER
[BRAND] EPSON
[MPN#] C11CF76501
Stocked at supplier
$146.00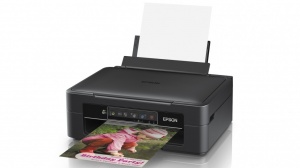 PRINT/SCAN/COPY - 27ppm(B), 15ppm(C), 5760x1440 DPI, USB + WLAN, WIN+OSX
[BRAND] EPSON
[MPN#] C11CF29501
Stock in store
$66.00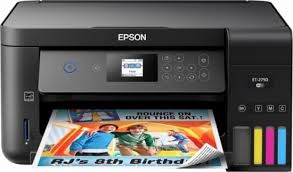 MFP, 33ppm(B),15ppm(C),5760 x 1440 dpi, 4x Individual bottles
[BRAND] EPSON
[MPN#] C11CG22501
Stocked at supplier
$515.00 [BRAND] EPSON
[MPN#] C11CF27501
Stocked at supplier
$92.00 [BRAND] EPSON
[MPN#] C11CG19501
Stocked at supplier
$711.00 [BRAND] EPSON
[MPN#] C11CF54501
Stocked at supplier
$271.00 [BRAND] EPSON
[MPN#] C11CF54501 
Stocked at supplier
$271.00 [BRAND] EPSON
[MPN#] C11CG18501
No stock
$152.00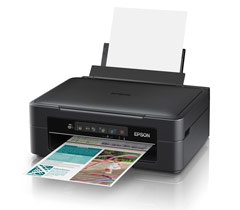 [BRAND] EPSON
[MPN#] C11CD88501
Stocked at supplier
$74.00

Page 1 | 2 |