Printers: EPSON
| | |
| --- | --- |
| 109 item(s) | Price incl. GST |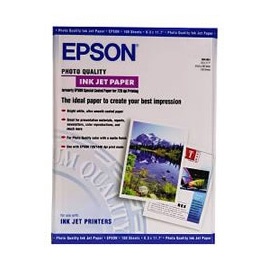 PHOTO QUALITY INKJET PAPER A2
For Epson Stylus 1500/1520. 30 sheets. Also suited
to the Stylus Color 3000 printer.
[BRAND] EPSON
[MPN#] C13S041079
Stocked at supplier
$46.00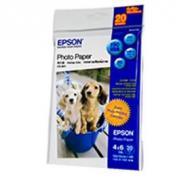 An everyday photo paper with colour strength equivalent to Epson Premium Glossy Photo Paper, suited with both pigment and dye inks. The paper is extremely flat with high glossiness and image clarity.
[BRAND] EPSON
[MPN#] C13S042186
Stock in store
$6.00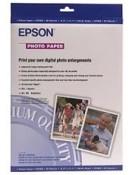 S041142 PHOTO PAPER A3
Suits Stylus Color 700/850/1160, Photo 1200 and
Photo EX. 20 sheets per pack.
[BRAND] EPSON
[MPN#] C13S041142
Stock in store
$52.00 [BRAND] EPSON
[MPN#] C11CF51501
Stocked at supplier
$108.00 [BRAND] EPSON
[MPN#] C11CG31501
Stocked at supplier
$133.00 [BRAND] EPSON
[MPN#] C11CG32502
Stocked at supplier
$75.00 [BRAND] EPSON
[MPN#] C11CG86508
Stocked at supplier
$412.00 EPSON EXPRESSION PREMIUM XP-6100 5 CLR MULTIFUNCTION INKJET PRINTER
[BRAND] EPSON
[MPN#] C11CG97501
Stocked at supplier
$133.00 [BRAND] EPSON
[MPN#] C11CH47501
Stocked at supplier
$271.00 WORKFORCE WF-2810
[BRAND] EPSON
[MPN#] C11CH90501
Stocked at supplier
$83.00 [BRAND] EPSON
[MPN#] C11CJ20501
Stocked at supplier
$1013.00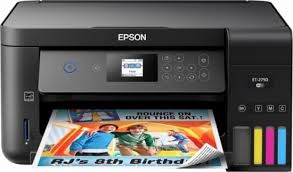 MFP, 33ppm(B),15ppm(C),5760 x 1440 dpi, 4x Individual bottles
[BRAND] EPSON
[MPN#] C11CG22501
Stocked at supplier
$515.00 [BRAND] EPSON
[MPN#] C11CG19501
Stocked at supplier
$658.00

*All printers are covered by Manufacturers warranty