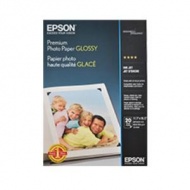 S041288 PREMIUM GLOSSY PHOTO PAPER
A3 Premium glossy photo paper for high resolution
print-outs from Epson A3 size photo printers.
Particularly good with Stylus Photo 1270- 20sheets
[BRAND] EPSON
[MPN#] C13S041288
Stocked at supplier
$71.00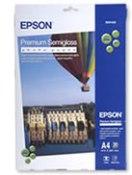 S041332 SEMIGLOSS PREMIUM PAPER
Paper (251gsm); 20 sheets per pack
Suits; Stylus Photo 2000p
[BRAND] EPSON
[MPN#] C13S041332
Stocked at supplier
$39.00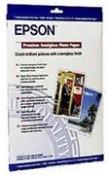 S041334 SEMIGLOSS PHOTO PAPER A3
PHOTO PAPER 251GSM
20 sheets per pack
Suits; Stylus Photo 2000p
[BRAND] EPSON
[MPN#] C13S041334
Stocked at supplier
$92.00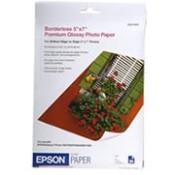 S041464 GLOSSY 5x7 PAPER 20pk
Compatible with the CX4700/CX5700/R250 easy to use
button. Complete Epson Stylus range compatible
255gsm
[BRAND] EPSON
[MPN#] C13S041464
Stocked at supplier
$14.00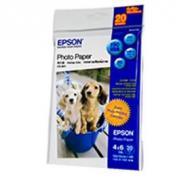 An everyday photo paper with colour strength equivalent to Epson Premium Glossy Photo Paper, suited with both pigment and dye inks. The paper is extremely flat with high glossiness and image clarity.
[BRAND] EPSON
[MPN#] C13S042186
Stock in store
$6.00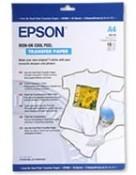 S041154 IRON ON TRANSFER PAPER
A4 Iron on cool peel transfer media 10 shts per pk
Suited to the entire EPSON Stylus Inkjet range.
Highly recommended for Stylus 480 printer.
[BRAND] EPSON
[MPN#] C13S041154
Stocked at supplier
$31.00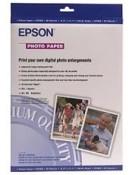 S041142 PHOTO PAPER A3
Suits Stylus Color 700/850/1160, Photo 1200 and
Photo EX. 20 sheets per pack.
[BRAND] EPSON
[MPN#] C13S041142
Stock in store
$52.00 [BRAND] EPSON
[MPN#] C11CG19501
No stock
$658.00 WORKFORCE WF-2810
[BRAND] EPSON
[MPN#] C11CH90501
Stocked at supplier
$83.00 [BRAND] EPSON
[MPN#] C11CG31501
No stock
$146.00 EPSON EXPRESSION PREMIUM XP-6100 5 CLR MULTIFUNCTION INKJET PRINTER
[BRAND] EPSON
[MPN#] C11CG97501
No stock
$146.00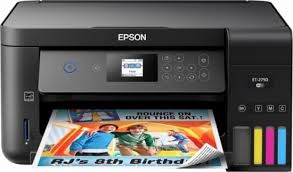 MFP, 33ppm(B),15ppm(C),5760 x 1440 dpi, 4x Individual bottles
[BRAND] EPSON
[MPN#] C11CG22501
No stock
$515.00 [BRAND] EPSON
[MPN#] C11CG32502
No stock
$75.00 [BRAND] EPSON
[MPN#] C11CJ20501
Stocked at supplier
$1013.00 [BRAND] EPSON
[MPN#] C11CF51501
Stocked at supplier
$108.00 [BRAND] EPSON
[MPN#] C11CG86508
Stocked at supplier
$412.00 [BRAND] EPSON
[MPN#] C11CH47501
Stocked at supplier
$271.00

Page 1 | 2 |