 [BRAND] EPSON
[MPN#] C11CF54501 
Stocked at supplier
$271.00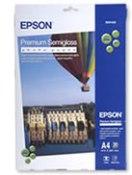 S041332 SEMIGLOSS PREMIUM PAPER
Paper (251gsm); 20 sheets per pack
Suits; Stylus Photo 2000p
[BRAND] EPSON
[MPN#] C13S041332
Stocked at supplier
$37.00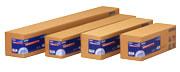 EPSON 329MM X 10M PREMIUM SEMIGLOSS
photo paper roll x 1 ;Suits Photo 2000p
[BRAND] EPSON
[MPN#] C13S041338
Stocked at supplier
$112.00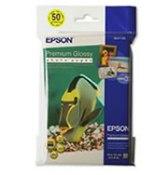 PREMIUM GLOSS PHOTO PAPER 4X6"
PREMIUM GLOSS PHOTO PAPER 4X6" X 50 SHEETS
Compatibility,CX3100,Stylus Photo 810.830U,895,870
890,915,925,935,1290 (S041729)
[BRAND] EPSON
[MPN#] C13S041867
Stocked at supplier
$15.00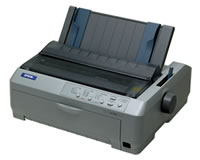 High Speed Draft 680 CPS, 9 Pin, Bi-Directional, USB and Parallel interface.
[BRAND] EPSON
[MPN#] C11C524041
Stocked at supplier
$689.00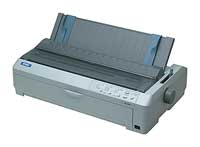 The EPSON FX-2190 dot matrix printer is built to offer faster printing, better reliability and flexible paper handling, in a stylish and compact design. It is perfect for production, car dealers, warehouses, labs, wholesalers, freight forwarders, finance departments and trade users who want high performance at low cost.
[BRAND] EPSON
[MPN#] C11C526051
No stock
$863.00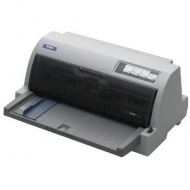 Epson LQ-690, A4 24-Pin Dot Matrix Printer Durable, 24 pin, 106 column, medium duty flatbed dot matrix printer. Flexible, compact design handles cut sheets, continuous paper, labels, envelopes, cards. Print speeds of upto 529 cps, built-in Print Speed Enhancer increases the speed of bit image printing, ideal for those in the most demanding work
...

more
environment. High ribbon yield of 10 million characters and Copy capability of one original + 6 copies. Specifications :Print Method : Impact Dot Matrix Number of Pins in Head : 24 pins Print Direction : Bi-directional with logic seekingPrint Speed :High Speed Draft : 12CPI - 529cpsHigh Speed Draft : 10CPI - 440cpsDraft : 15CPI - 496cpsDraft : 12CPI - 396cpsDraft : 10CPI - 330cpsDraft : 20CPI condensed - 330cpsDraft : 17CPI condensed - 283cpsLQ : 15CPI - 165cpsLQ : 12CPI - 132cpsLQ :10CPI - 110cpsLQ :20CPI condensed - 220cpsLQ :17CPI condensed - 188cpsPrintable Columns :Pitch 10 CPI : 106 characters per line, 10 characterPitch 12 CPI : 127 characters per line, 12 characterPitch 15 CPI : 159 characters per line, 15 characterPitch 17 CPI : 181 characters per line, 17.1 characterPitch 20 CPI : 212 characters per line, 20 character Paper Path :Manual Insertion : Front In, Front OutPush Tractor : Rear In, Front OutOptional Roll paper holder : Rear In, Front Out Paper Feeding Friction feed : Front, RearPush Tractor feed : Rear Feeder : Rear push tractor and Optional roll paper holder C12C811141 Copies : 1 original + 6 copies Line Spacing : 4.23 mm (1/6 inch) or programmable in increments of 0.0706 mm (1/360 inch) Interface : Bi-directional parallel interface (IEEE-1284 nibble mode), USB2.0 Ribbon Cartridge Colour : BlackType : Fabric ribbon cartridge Ribbon Life : Approx 10 million charactersPrint Head Life : 400 million strokes/wire Control Panel : 4 switches, 5 LEDs OS : Windows XP, SP2 or later Prof, Vista SP1 or later, 7, Windows Server 2003, SP2, 2008, R2 Warranty : Standard12 Months Return to Base Optional : Additional 2 Years Return to Base Warranty 3YWLQ690 Dimensions (

[BRAND] EPSON
[MPN#] C11CA13091
Stocked at supplier
$724.00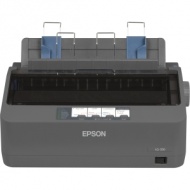 Stocked at supplier
$454.00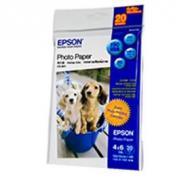 An everyday photo paper with colour strength equivalent to Epson Premium Glossy Photo Paper, suited with both pigment and dye inks. The paper is extremely flat with high glossiness and image clarity.
[BRAND] EPSON
[MPN#] C13S042186
Stock in store
$6.00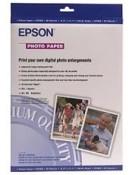 S041142 PHOTO PAPER A3
Suits Stylus Color 700/850/1160, Photo 1200 and
Photo EX. 20 sheets per pack.
[BRAND] EPSON
[MPN#] C13S041142
Stock in store
$52.00 MFP, FAX, 32ppm(B),20ppm(C),4800 x 2400 dpi, 4x Individual DuraBrite Ultra
[BRAND] EPSON
[MPN#] C11CG37504
No stock
$407.00 [BRAND] EPSON
[MPN#] C11CF28501
Stocked at supplier
$75.00 MFP, FAX, 33ppm(B),20ppm(C),4800 x 2400 dpi, 4x Individual DuraBrite Ultra
[BRAND] EPSON
[MPN#] C11CF24508
Stocked at supplier
$199.00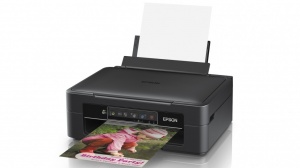 PRINT/SCAN/COPY - 27ppm(B), 15ppm(C), 5760x1440 DPI, USB + WLAN, WIN+OSX
[BRAND] EPSON
[MPN#] C11CF29501
Stock in store
$66.00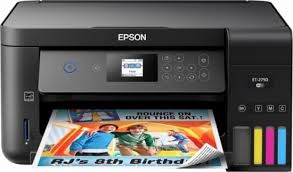 MFP, 33ppm(B),15ppm(C),5760 x 1440 dpi, 4x Individual bottles
[BRAND] EPSON
[MPN#] C11CG22501
Stocked at supplier
$515.00 [BRAND] EPSON
[MPN#] C11CF27501
Stocked at supplier
$92.00 EPSON WORKFORCE 2750 MULTIFUNCTION PRINTER
[BRAND] EPSON
[MPN#] C11CF76501
Stocked at supplier
$146.00 [BRAND] EPSON
[MPN#] C11CF54501
Stocked at supplier
$169.00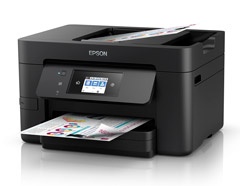 WORKFORCE PRO WF-4720
[BRAND] EPSON
[MPN#] C11CF74501
Stocked at supplier
$316.00 [BRAND] EPSON
[MPN#] C11CG19501
Stocked at supplier
$711.00

Page 1 | 2 |