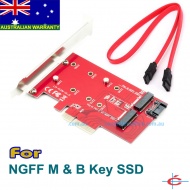 Converts NGFF SSD to normal storage. Supports both B and M key NGFF, Suitable for 2230 / 2242 / 2260 / 2280 sized SSD. Plug and play fro all operating systems.
[MPN#] LM-412N
>300+ sold
Stock in store
$18.00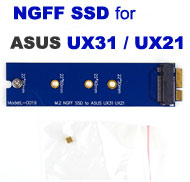 Using cheaper & popular M.2 (NGFF) instead of your SSD storage from your ASUS Zenbook UX31 / UX21
No stock
$12.00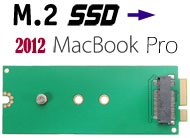 Use an M.2 (NGFF) SSD in your Apple© MacBook Pro computer instead of the original SSD.
Suitable for 2012 model of MacBook™ Pro / iMac™, such as A1398, A1425 etc.
Requires "B" key or "B+M" key M.2 SSD. 3 different lengths of M.2 supported (2230 / 2242 / 2260).
[MPN#] M2-MACPRO2012
>50+ sold
Stock in store
$12.00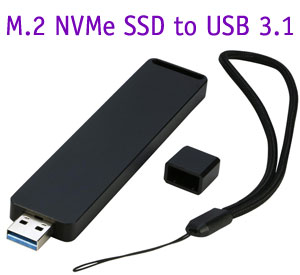 Converts M key M.2 NVMe SSD to USB 3.1 (Type A) up to 10Gbps speed
[MPN#] MK-M2NVME2U31
>20+ sold
Stock in store
$37.00 [BRAND] Kingston
[MPN#] SA2000M8/1000G
Stocked at supplier
$280.00 250GB Samsung 64L 3-bit MLC V-NAND M.2 2280 NVMe R/WMax 3 400MB/s/1 500MB/s 200K/350K IOPS 150TBW 5 Years Warranty
[BRAND] Samsung
[MPN#] MZ-V7S250BW
Stocked at supplier
$129.00 [BRAND] Kingston
[MPN#] SA2000M8/500G
Stock in store
$172.00 [BRAND] WesternDigital
[MPN#] WDS250G2B0B
Stocked at supplier
$91.00 [BRAND] Crucial
[MPN#] CT1000P1SSD8
Stocked at supplier
$212.00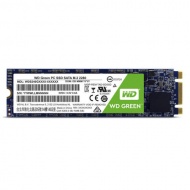 [BRAND] WesternDigital
[MPN#] 718037858845
Stocked at supplier
$73.00 1TB Samsung 64L 3-bit MLC V-NAND M.2 2280 NVMe R/WMax 3 400MB/s/2 500MB/s 500K/450K IOPS 600TBW 5 Years Warranty
[BRAND] Samsung
[MPN#] MZ-V7S1T0BW
Stocked at supplier
$364.00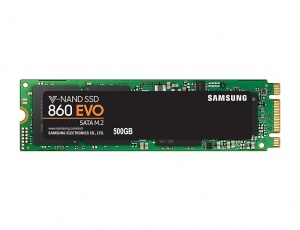 500GB M.2 SATA SSD (2280)
Sequential Read: Up to 550 MB/s
Sequential Write: Up to 520 MB/s
[BRAND] Samsung
[MPN#] MZ-N6E500BW
Stocked at supplier
$160.00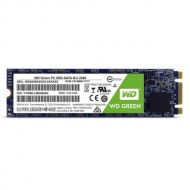 [BRAND] WesternDigital
[MPN#] 718037858821
Stocked at supplier
$52.00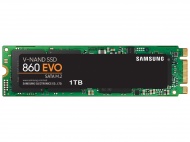 [BRAND] Samsung
[MPN#] MZ-N6E1T0BW
Stocked at supplier
$287.00 [BRAND] Samsung
[MPN#] MZ-N6E250BW
Stocked at supplier
$115.00 [BRAND] WesternDigital
[MPN#] WDS100T3X0C
Stocked at supplier
$387.00 [BRAND] Intel
[MPN#] SSDPEKNW010T8X1
Stocked at supplier
$325.00 [BRAND] Samsung
[MPN#] MZ-V7S500BW
Stocked at supplier
$205.00 [BRAND] WesternDigital
[MPN#] WDS250G3X0C
Stocked at supplier
$133.00 [BRAND] Intel
[MPN#] SSDPEKNW020T8X1
Stocked at supplier
$606.00 1TB Crucial MX500 M.2 2280 SATA 6Gbps SSD, Read 560MB/s Write 510MB/s.
4KB Random Read: 95K IOPS
4KB Random Write: 90K IOPS
Includes free Acronis® True Image™ HD software for easy data migration
[BRAND] Crucial
[MPN#] CT1000MX500SSD4
Stocked at supplier
$221.00 250GB Crucial MX500 M.2 2280 SATA 6Gbps SSD, Read 560MB/s Write 510MB/s.
4KB Random Read: 95K IOPS
4KB Random Write: 90K IOPS
Includes free Acronis® True Image™ HD software for easy data migration
[BRAND] Crucial
[MPN#] CT250MX500SSD4
Stocked at supplier
$92.00 500GB Crucial MX500 M.2 2280 SATA 6Gbps SSD, Read 560MB/s Write 510MB/s.
4KB Random Read: 95K IOPS
4KB Random Write: 90K IOPS
Includes free Acronis® True Image™ HD software for easy data migration
[BRAND] Crucial
[MPN#] CT500MX500SSD4
Stocked at supplier
$129.00 P1 500GB 3D NAND NVMe PCIe M.2 SSD, Read 1,900MB/s Write 950MB/s.
4KB Random Read: 90K IOPS
4KB Random Write: 220K IOPS
Includes free Acronis® True Image™ HD software for easy data migration
[BRAND] Crucial
[MPN#] CT500P1SSD8
Stocked at supplier
$142.00 [BRAND] WesternDigital
[MPN#] WDS200T3X0C
Stocked at supplier
$746.00 [BRAND] WesternDigital
[MPN#] WDS500G3XHC
Stocked at supplier
$219.00 [BRAND] Team
[MPN#] TM8PS7256G0C101
Stocked at supplier
$73.00 [BRAND] Kingston
[MPN#] SA400M8/120G
Stocked at supplier
$50.00 [BRAND] Kingston
[MPN#] SA2000M8/250G
Stocked at supplier
$101.00 [BRAND] Gigabyte
[MPN#] GP-ASM2NE6200TTTD
Stocked at supplier
$769.00 [BRAND] Team
[MPN#] TM8PS7512G0C101
Stocked at supplier
$122.00 [BRAND] WesternDigital
[MPN#] WDS100T3XHC
Stocked at supplier
$406.00 [BRAND] Corsair
[MPN#] CSSD-F500GBMP600
Stocked at supplier
$269.00 [BRAND] Intel
[MPN#] SSDPEKKW010T8X1
Stocked at supplier
$353.00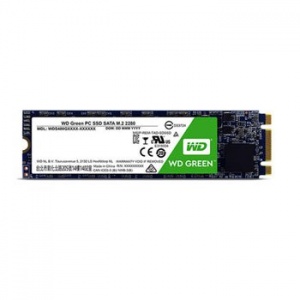 Generic, WD Green, M.2 form factor, SATA Interface, 120GB, CSSD Platform, 3 Yrs warranty
[BRAND] WesternDigital
[MPN#] WDS120G1G0B
Stock in store
$55.00