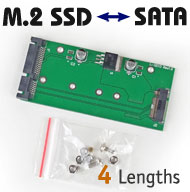 M.2 - Next Generation Form Factor - drive converts to SATA interface (7+15pin standard).
5-pin "M" key socket
Suits for 4 different length
Stock in store
$13.00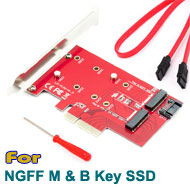 Converts NGFF SSD to normal storage. Supports both B and M key NGFF, Suitable for 2230 / 2242 / 2260 / 2280 sized SSD. Plug and play fro all operating systems.
[MPN#] LM-412N
>100+ sold
Stock in store
$22.00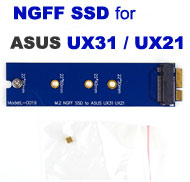 Using cheaper & popular M.2 (NGFF) instead of your SSD storage from your ASUS Zenbook UX31 / UX21
Stock in store
$12.00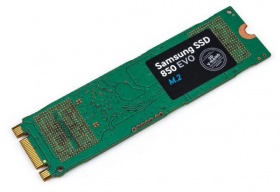 [BRAND] Samsung
[MPN#] MZ-N5E250BW
Stocked at supplier
$149.00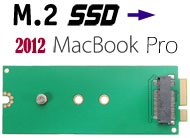 Using a M.2 (NGFF) SSD in your Apple©'s MacBook Pro computer instead of original one. Suitable for 2012 year model of MacBook™ Pro / iMac™, such as A1398 A1425 etc. Requires 'B' or 'B+M' key M.2 SSD, 4 different length M.2 supported.
[MPN#] M2-MACPRO2012
Stock in store
$12.00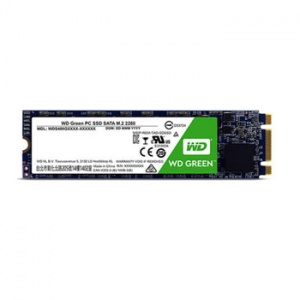 Generic, WD Green, M.2 form factor, SATA Interface, 240GB, CSSD Platform, 3 Yrs warranty
[BRAND] WesternDigital
[MPN#] WDS240G1G0B
Stocked at supplier
$133.00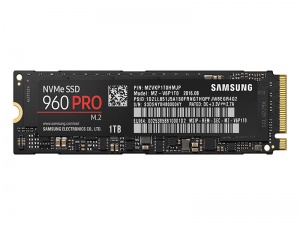 Experience unprecedented performance for heavy workloads and engineering applications with the high-capacity, highly reliable Samsung 960 PRO SSD. Designed for high-end PCs and workstations, the 960 PRO boasts a cutting-edge 48-layer Samsung V-NAND-based architecture that delivers next-generation performance in a compact M.2 form factor
[BRAND] Samsung
[MPN#] MZ-V6P1T0BW
Stocked at supplier
$837.00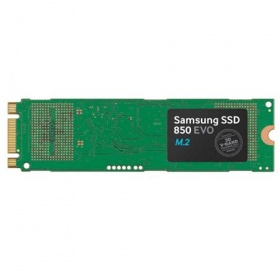 500GB, 3D V-NAND, M.2 (2280), R/W(MAX) 540MB/S/520MB/S, 97K/89K IOPS, 5 YEARS WARRANTY
[BRAND] Samsung
[MPN#] MZ-N5E500BW
Stocked at supplier
$250.00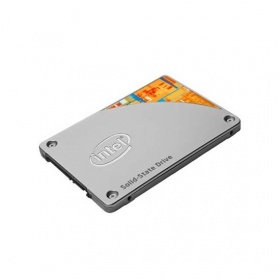 SSD 535 Series 240GB M.2 80mm 6Gb/s 16nm OEM Pk
[BRAND] Intel
[MPN#] SSDSCKJW240H601
Stocked at supplier
$165.00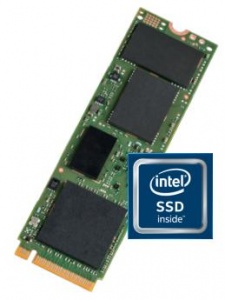 Intel SSD 600p Series 128GB, M.2 80mm PCIe 3.0 x4, 3D1, TLC
[BRAND] Intel
[MPN#] SSDPEKKW128G7X1
Stocked at supplier
$111.00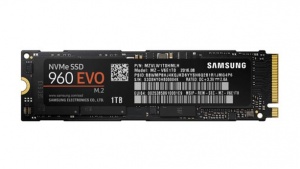 1TB SAMSUNG SSD 960 EVO V-NAND M.2 (2280) NVME R/W(MAX) 3 200MB/S/1900MB/S 380K/380K IOPS 5 YEARS WARRANTY
[BRAND] Samsung
[MPN#] MZ-V6E1T0BW
Stocked at supplier
$638.00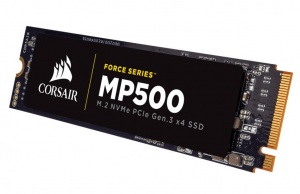 Corsair Force Series MP500 NVMe PCIe 3.0 x 4 M.2 2280 SSD 480GB
[BRAND] Corsair
[MPN#] CSSD-F480GBMP500
Stocked at supplier
$488.00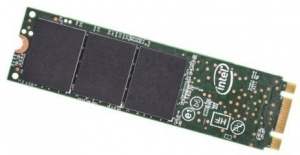 Intel SSD 540s Series (480GB, M.2 80mm SATA 6Gb/s, 16nm, TLC) Reseller Single Pack
[BRAND] Intel
[MPN#] SSDSCKKW480H6X1
Stocked at supplier
$285.00 2TB, Samsung V-NAND, M.2 (2280), NVMe, R/W(Max) 3,500MB/s/2100MB/s, 440K/360K IOPS, 5 Years Warranty
[BRAND] Samsung
[MPN#] MZ-V6P2T0BW
Stocked at supplier
$1671.00 512GB, Samsung V-NAND, M.2 (2280), NVMe, R/W(Max) 3,500MB/s/2100MB/s, 330K/330K IOPS, 5 Years Warranty
[BRAND] Samsung
[MPN#] MZ-V6P512BW
Stocked at supplier
$458.00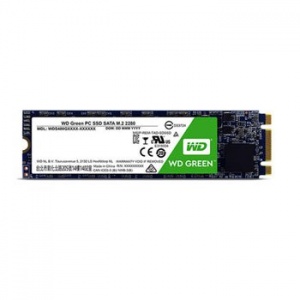 Generic, WD Green, M.2 form factor, SATA Interface, 120GB, CSSD Platform, 3 Yrs warranty
[BRAND] WesternDigital
[MPN#] WDS120G1G0B
Stocked at supplier
$92.00 SSD 540s Series 256GB, M.2 80mm SATA 6Gb/s 16nm TLC Single Pack
[BRAND] Intel
[MPN#] SSDSCKKW256H6X1
Stocked at supplier
$172.00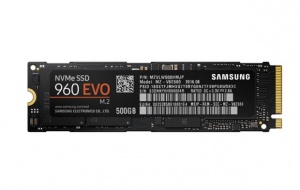 500GB SAMSUNG SSD 960 EVO V-NAND M.2 (2280) NVME R/W(MAX) 3 200MB/S/1800MB/S 330K/330K IOPS 5 YEARS WARRANTY
[BRAND] Samsung
[MPN#] MZ-V6E500BW
Stocked at supplier
$347.00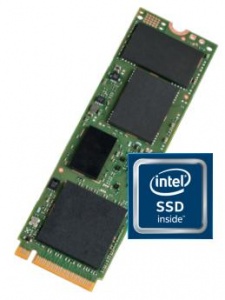 Intel SSD 600p Series 512GB, M.2 80mm PCIe 3.0 x4, 3D1, TLC
[BRAND] Intel
[MPN#] SSDPEKKW512G7X1
Stocked at supplier
$288.00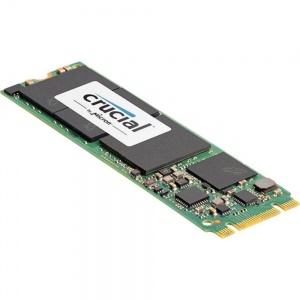 275GB CrucialŽ MX300 M.2 Type 2280SS SSD, Read 530MB/s Write 500MB/s.
NGFF 2280 formfactor (22mmx80mm)
[BRAND] Crucial
[MPN#] CT275MX300SSD4
Stocked at supplier
$159.00


VENUSWD GENERIC, WD Blue, M.2 Form Factor, SATA Interface, 250GB, CSSD Platform, 3Yr Warranty
[BRAND] WesternDigital
[MPN#] WDS250G1B0B
Stocked at supplier
$150.00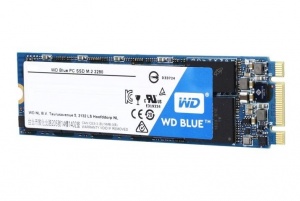 GENERIC, WD Blue, M.2 Form Factor, SATA Interface, 1TB, CSSD Platform, 3Yr Warranty
[BRAND] WesternDigital
[MPN#] WDS100T1B0B
Stocked at supplier
$474.00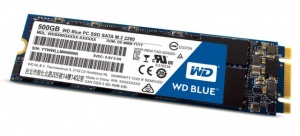 GENERIC, WD Blue, M.2 Form Factor, SATA Interface, 500GB, CSSD Platform, 3Yr Warranty
[BRAND] WesternDigital
[MPN#] WDS500G1B0B
Stocked at supplier
$246.00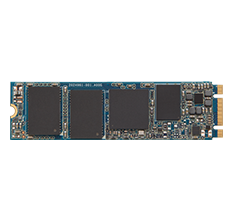 Kingston 480Gb M.2 SSD
[BRAND] Kingston
[MPN#] SM2280S3G2/480G
Stocked at supplier
$253.00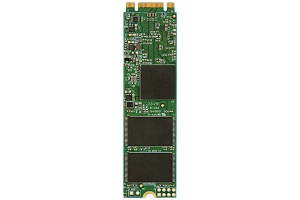 Transcend MTS820 240GB M.2 SSD - SATA 3
[BRAND] Transcend
[MPN#] TS240GMTS820
Stocked at supplier
$165.00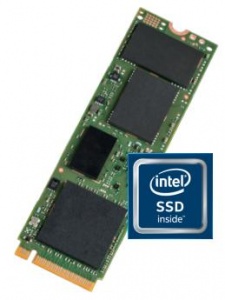 Intel SSD Pro 600p Series 1.0TB, M.2 80mm PCIe 3.0 x4, 3D1, TLC
[BRAND] Intel
[MPN#] SSDPEKKW010T7X1
Stocked at supplier
$529.00 Intel SSD 540s Series (1.0TB, M.2 80mm SATA 6Gb/s, 16nm, TLC) Reseller Single Pack
[BRAND] Intel
[MPN#] SSDSCKKW010X6X1
Stocked at supplier
$523.00