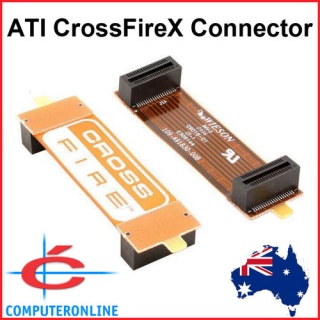 Stock in store
$5.00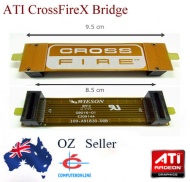 Stock in store
$7.00 Gigabyte Radeon RX570 Gaming 4GB DDR5 PCIe Video Card 8K 7680x4320 5xDisplays DVI HDM 3xDP 1255/1244 MHz RGB Windforce 2X CrossFire Eyefinity FreeSyncFeaturesPowered by Radeon ™ RX 570WINDFORCE 2X with 90mm Blade Fan DesignRGB fusion – 16.8M customizable color lightingStylish Metal Back Plate Intuitive AORUS Graphics EngineCore ClockOC mode:
...

more
1255MHzGaming mode: 1244MHzGraphics Processing Radeon RX570Core Clock OC mode: 1255MHz Gaming mode: 1244MHzProcess Technology 14 nmMemory Clock 7000 MHzMemory Size 4 GBMemory Type GDDR5Memory Bus 256 bitDigital max resolution 7680x4320Multi-view 5Card size H=40 L=232 W=116 mmPCB Form ATXDirectX 12OpenGL 4.5Recommended PSU 450WPower Connectors 8 pin*1I/O Dual-link DVI-D *1HDMI *1 Display Port *3Package Content 1. Graphics card quick guide2. Driver CDWINDFORCE 2X COOLING SYSTEMThe WINDFORCE 2X cooling system features 3 pure copper composite heat-pipes, heat-pipe direct touch GPU, 90mm unique blade fan design, 3D active fan with LED indicators, stylish metal back plate, together delivering an effective heat dissipation capacity for higher performance at lower temperatures.90MM UNIQUE BLADE FAN DESIGNThe airflow is spilt by the triangle fan edge, and guided smoothly through the 3D stripe curve on the fan surface, effectively enhancing the air flow by 23% over traditional fans.3D ACTIVE FAN WITH LED INDICATORSThe semi-passive fans will remain off when the GPU is under a set loading or temperature for low power gaming. The LED fan indicator on the top of the graphics card provides an instant display of the fan status.COMPOSITE HEAT-PIPESThe composite heat-pipes combines both thermal conductivity and phase transition for efficiently managing the transfer of heat between two solid interfaces which increases 29% of cooling capacity.3 HEAT-PIPES DIRECT TOUCHThe pure copper heat pipes are shaped to maximize the direct contact area to the GPU.

[BRAND] Gigabyte
[MPN#] GV-RX570GAMING-4GD
No stock
$244.00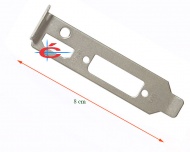 [BRAND] Sapphire
[MPN#] VCS-RX5500XT-8GNIT
No stock
$391.00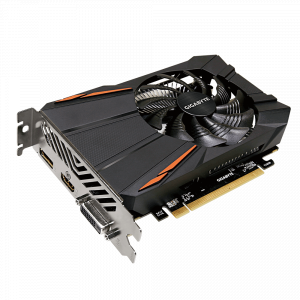 GV-RX550D5-2GD NDA 21April
[BRAND] Gigabyte
[MPN#] GV-RX550D5-2GD
No stock
$178.00 [BRAND] Sapphire
[MPN#] VCS-RX5808G05PULSE
Stocked at supplier
$338.00 [BRAND] Gigabyte
[MPN#] R55XT-OC-8GD
No stock
$396.00 [BRAND] ASUS
[MPN#] TURBO-RTX2080S-8G-EVO
No stock
$1436.00 [BRAND] ASUS
[MPN#] VCA-RX5700XT-O8G-ROG
No stock
$857.00 [BRAND] Gigabyte
[MPN#] VCG-R55XTOC8GD
No stock
$364.00 [BRAND] Gigabyte
[MPN#] VCG-R56XTWF2OC6G
No stock
$514.00 [BRAND] ASUS
[MPN#] VCA-RX5600XT-O6GT3
Stocked at supplier
$583.00 [BRAND] Gigabyte
[MPN#] R57XTGAMING-OC-8GD
Stocked at supplier
$761.00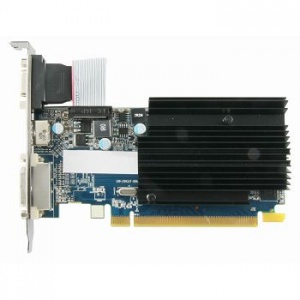 R5 230 1G D3 The new SAPPHIRE R5 230 1GB is a low profile PCI-Express graphics cards that require no additional power connector, making it ideal for entry level systems or for upgrading existing PC systems and providing additional monitor support. It has 160 Stream processors and core clocks of 625MHz, and offer 1GB DDR3 memory to deliver
...

more
excellent performance and great value. Outputs are Dual-link DVI, VGA and HDMI, supporting a choice of monitor types and the cards ship with optional backplates for use in standard or low-profile chassis. Full spec: http://www.sapphiretech.com/productdetial.asp?pid=6266479D-30D1-4810-9FBF-69B681F5909F&lang=eng

[BRAND] Sapphire
[MPN#] 11233-01-20G
Stocked at supplier
$48.00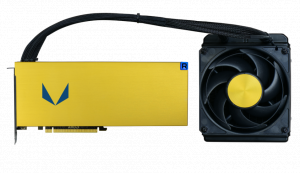 13.1 TFLOPS Single Precision Performance

4096 Stream Processors

Vega Architecture

16GB HBM2 vRAM
[BRAND] AMD
[MPN#] 100-506062
Stocked at supplier
$1630.00