Video Cards: PCI Express - ATI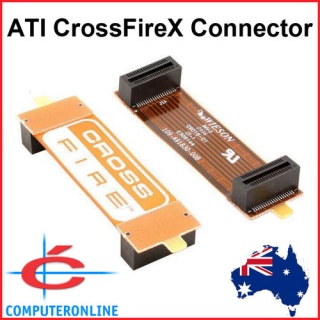 Stock in store
$5.00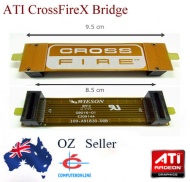 Stock in store
$7.00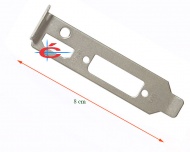 [BRAND] Sapphire
[MPN#] VCS-RX5808G05PULSE
No stock
$799.00 [BRAND] ASrock
[MPN#] RX6900XT-PGD-16GO
Stocked at supplier
$2487.00 [BRAND] Gigabyte
[MPN#] R67XTGAMING-OC-12GD
No stock
$1444.00 Gigabyte AMD Radeon RX 6700 XT AORUS E 12G Video Card, PCI-E 4.0, 2622 MHz Boost Clock, 2548 MHz Game Clock, 2x DisplayPort 1.4a, 2x HDMI 2.1KEY FEATUREPowered by AMD RDNA™ 2 Radeon™ RX 6700 XTIntegrated with 12GB GDDR6 192-bit memory interfaceWINDFORCE 3X Cooling System with alternate spinning fansScreen coolingGraphene nano lubricantRGB Fusion
...

more
2.0Protection metal back plate4 years warranty (Online registration required)CORE CLOCKBoost Clock : up to 2622 MHzGame Clock* : up to 2548 MHzGraphics ProcessingRadeon™ RX 6700 XTCore ClockBoost Clock : up to 2622 MHzGame Clock* : up to 2548 MHzStream Processors2560Process Technology7 nmMemory Clock16000 MHzMemory Size12 GBMemory TypeGDDR6Memory Bus192 bitMemory Bandwidth (GB/sec)384 GB/sCard BusPCI-E 4.0 x 16Digital max resolution7680x4320Multi-view4Card sizeL=296 W=114 H=56 mmPCB FormATXDirectX12 UltimateOpenGL4.6Recommended PSU650WPower Connectors8 Pin*1, 6 Pin*1OutputDisplayPort 1.4a *2HDMI 2.1 *2Accessories1??. Quick guide2. 4-year warranty registration3. Metal stickerNote*: "Game Clock' is the expected GPU clock when running typical gaming applications, set to typical TGP (Total Graphics Power). Actual individual game clock results may vary.

[BRAND] Gigabyte
[MPN#] GV-R67XTAORUS E-12GD
No stock
$1488.00 Gigabyte AMD Radeon RX 6900 XT Gaming OC 16G Video Card, Up to 2285 MHz Boost, PCI-e 4.0, Windforce 3X Cooling System, 2x DP 1.4a, 2x HDMI 2.1FEATURESPowered by RDNA2 Radeon™ RX 6900 XTIntegrated with 16GB GDDR6 256-bit memory interfaceWINDFORCE 3X Cooling System with alternate spinning fansGraphene nano lubricantRGB Fusion 2.0Dual BIOSProtection
...

more
metal back plateCORE CLOCKBoost Clock : up to 2285 MHz (Reference card: 2250 MHz)Game Clock* : up to 2050 MHz (Reference card: 2015 MHz)Graphics ProcessingRadeon™ RX 6900 XTCore ClockBoost Clock : up to 2285 MHz (Reference card: 2250 MHz)Game Clock* : up to 2050 MHz (Reference card: 2015 MHz)Stream Processors5?120Process Technology7? nmMemory Clock1?6000 MHzMemory Size1?6 GBMemory TypeGDDR6Memory Bus2?56 bitMemory Bandwidth (GB/sec)5?12 GB/sCard BusPCI-E 4.0 x 16Digital max resolution7?680x4320Multi-view4?Card sizeL=286 W=118 H=58 mmPCB FormATXDirectX1?2 UltimateOpenGL4?.6Recommended PSU8?50WPower Connectors8? pin*3OutputDisplayPort 1.4a *2HDMI 2.1 *2

[BRAND] Gigabyte
[MPN#] GV-R69XTGAMING OC-16GD
No stock
$2499.00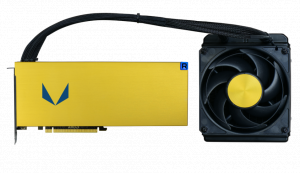 13.1 TFLOPS Single Precision Performance

4096 Stream Processors

Vega Architecture

16GB HBM2 vRAM
[BRAND] AMD
[MPN#] 100-506062
Stocked at supplier
$1630.00