Video Cards: Sapphire
| | |
| --- | --- |
| | |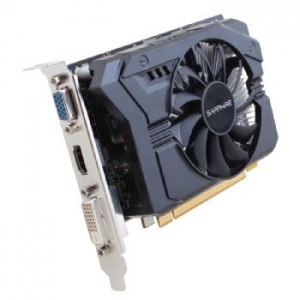 DirectX® 12

AMD CrossFire

AMD PowerTune

AMD ZeroCore Power Technology
[BRAND] Sapphire
[MPN#] 11215-23-20G
Stocked at supplier
$82.00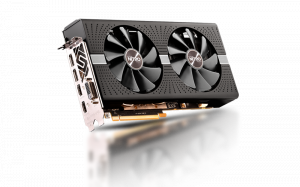 4895106286719
[BRAND] Sapphire
[MPN#] 11289-05-20G
No stock
$381.00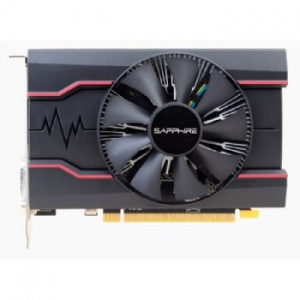 Based on a modern Polaris architecture and sporting 512 GCN stream processors boost-clocked at 1206 MHz, the RX550 is up to 5X faster than an Intel integrated Graphics and up to 2X faster than the previous generation Radeon R7 250 card. The modern GPU also means better support for the latest display and video technologies, such as DriectX 12, FreeSync or H.265 4K encoding.
[BRAND] Sapphire
[MPN#] 11268-15-20G
Stocked at supplier
$157.00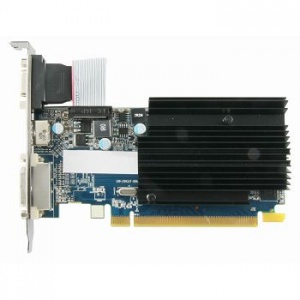 R5 230 1G D3 The new SAPPHIRE R5 230 1GB is a low profile PCI-Express graphics cards that require no additional power connector, making it ideal for entry level systems or for upgrading existing PC systems and providing additional monitor support. It has 160 Stream processors and core clocks of 625MHz, and offer 1GB DDR3 memory to deliver
...

more
excellent performance and great value. Outputs are Dual-link DVI, VGA and HDMI, supporting a choice of monitor types and the cards ship with optional backplates for use in standard or low-profile chassis. Full spec: http://www.sapphiretech.com/productdetial.asp?pid=6266479D-30D1-4810-9FBF-69B681F5909F&lang=eng

[BRAND] Sapphire
[MPN#] 11233-01-20G
Stocked at supplier
$53.00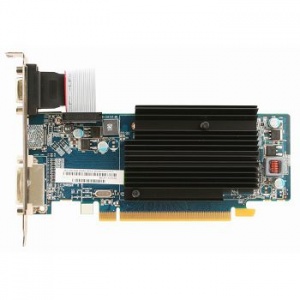 Display Support2 x Maximum Display Monitor(s) supportOutput1 x D-Sub(VGA)1 x HDMI (with 3D)1 x Dual-Link DVI-DGPU625 MHz Core Clock160 x Stream ProcessorsVideo Memory2048 MB Size64 -bit DDR31334 MHz EffectiveDimension190(L)X94(W)X22(H) mm Size.1 x slotSoftwareDriver CDSAPPHIRE TriXX UtilityAccessoryLow Profile Bracket (Optional) Detailed spec:
...

more
http://www.sapphiretech.com/productdetial.asp?pid=F4B8E61A-889F-4A50-94F7-CA9F5AE1CC26&lang=eng

[BRAND] Sapphire
[MPN#] 11233-02-20G
Stocked at supplier
$64.00 [BRAND] Sapphire
[MPN#] VCS-RX5704G34PULSE
Stocked at supplier
$209.00 4895106281868
[BRAND] Sapphire
[MPN#] 11265-01-20G
No stock
$343.00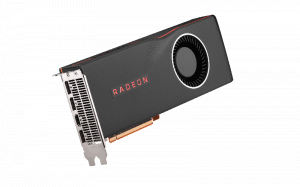 [BRAND] Sapphire
[MPN#] VCS-RX5700XT-8G
No stock
$634.00