Video Cards: ASUS
| | |
| --- | --- |
| 94 item(s) | Price incl. GST |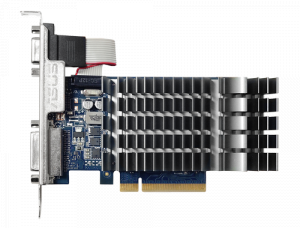 NV GT710, 2GB DDR3, 954MHz, No Fan, Silent, HDMI, DVI, D-SUB, LP bracket
[BRAND] ASUS
[MPN#] 710-2-SL-BRK
Stock in store
$79.00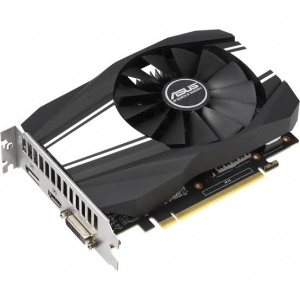 [BRAND] ASUS
[MPN#] 90YV0CU0-M0NA00
No stock
$353.00

•1506 MHz engine clock in OC mode for outstanding 1080p gaming experience.
•DirectCU II with Patented Wing-Blade 0dB Fans for 30% cooler and 3X quieter performance.
•ASUS FanConnect features 4-pin GPU-controlled header connected to system fans for optimal cooling.
•Industry Only Auto-Extreme
...

more
Technology with Super Alloy Power II delivers premium quality and the best reliability.

[BRAND] ASUS
[MPN#] STRIX-GTX1050TI-O4G-GAMING
No stock
$321.00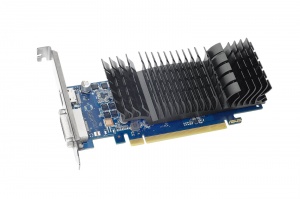 Silent passive cooling means true 0dB - perfect for quiet home theater PCs and multimedia centers.

Level up gaming performance by 6X compared to iGPU.

Enjoy up to 11X better performance in photo and video editing compared to iGPU.

Upgrade your entire PC multimedia experience with 2.5X faster performance than the Intel® Core™ i5.
[BRAND] ASUS
[MPN#] 90YV0AT0-M0NA00
No stock
$118.00 [BRAND] ASUS
[MPN#] 90YV0CB0-M0NA00
Stocked at supplier
$169.00 [BRAND] ASUS
[MPN#] 90YV0CT0-M0NA00
Stocked at supplier
$439.00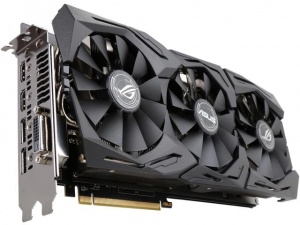 •ASUS Aura Sync RGB lighting features a nearly endless spectrum of colors with the ability to synchronize effectsacross an ever-expanding ecosystem of AURA Sync enabled products
•Industry-first MaxContact technology features an enhanced copper surface to allow for twice the GPU contact astraditional thermal solutions
...

more
•Easily monitor and control your GPUs performance and cooling with the intuitive GPU Tweak II interface andFanConnect II for GPU and CPU temperature sensing
•Auto-Extreme manufacturing technology delivers premium quality and reliability with aerospace-grade Super AlloyPower II components

[BRAND] ASUS
[MPN#] STRIX-RX580-O8G-GAMING
Stocked at supplier
$685.00 [BRAND] ASUS
[MPN#] 90YV0CU2-M0NA00
Stocked at supplier
$372.00 [BRAND] ASUS
[MPN#] 90YV0CV2-M0NA00
Stocked at supplier
$267.00 ASUS NVIDIA GT710 GT710-SL-1GD5-BRK
[BRAND] ASUS
[MPN#] GT710-SL-1GD5-BRK
Stocked at supplier
$58.00 [BRAND] ASUS
[MPN#] 90YV0AL3-M0NA00
Stocked at supplier
$84.00 [BRAND] ASUS
[MPN#] 90YV0A74-M0NA00
No stock
$243.00