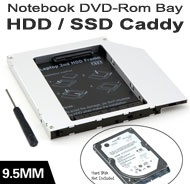 for adding 2nd hard drive to notebook by replacing CD / DVD / Bluray drive in the notebook. Suitable for 9.5mm SATA interface optical drive (Not for Apple Macbook)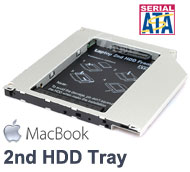 For adding 2nd hard drive to Apple© MacBook by replacing DVD / Bluray drive. Suitable for SATA interface optical drive
Stock in store
$14.00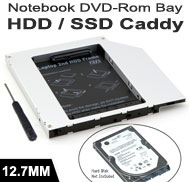 for adding 2nd hard drive to notebook by replacing CD / DVD / Bluray drive in the notebook. Suitable for 12.7mm SATA interface optical drive
[MPN#] CDTRAY-127-01
>300+ sold
Box for laptop CD / DVD / Bluray ROM. Suitable for all bare 12.7mm height SATA connection optical drive. USB 3.0 interface
[MPN#] ODP1201-S3-B
>50+ sold
Stock in store
$24.00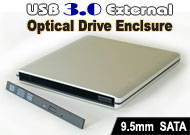 Making your notebook CD-Rom (or HDD, a cradle required) work as USB 3.0 external drive
[MPN#] ODP95-S3
>50+ sold
Stock in store
$27.00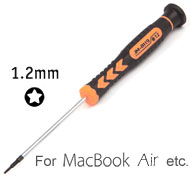 Pentalobe 5-point star screwdrive. 1.2mm size, for bottom screws on Apple MacBook Air 2010 ~ 2014, MacBook Pro 2013 ~ 2106
Stock in store
$8.00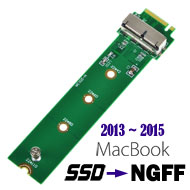 For MacBook's SSD connect to M key M2 (NGFF) socket. Suitable for 2013 ~ 2015 MacBook models
Stock in store
$20.00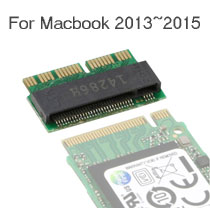 Using a M.2 SSD in your Apple MacBook computer. For Macbook 2013~2015 selected models
Stock in store
$13.00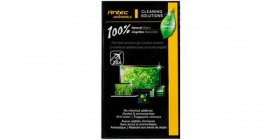 NATURAL-WIPES 20p Introducing 100% Natural Wipes, an Antec Advance Cleaning Solution created to keep your devices flawless and functional. 100% Natural Spray are formulated to be fingerprint resistant, anti-static and free of chemical additives, alcohol and ammonia. To clean your device, simply power it off and thoroughly apply a wipe to your
...

more
screen. 100% Natural Wipes are available in a convenient 20-wipe travel-size pack. Perfect for monitors, laptops, tablets, smartphones, gaming devices and more: Protect your investment with Antec Advance Cleaning Solutions, the best solution for a clean screen! - No chemical additives: derived from organic sources for all natural solution - Alcohol & ammonia-free: designed specifically for electronically sensitive devices - Anti-static: continues to keep dust off your device even after cleaning - Fingerprint resistant: maximizes your screen's display

[BRAND] Antec
[MPN#] NATURAL-WIPES
Stock in store
$7.00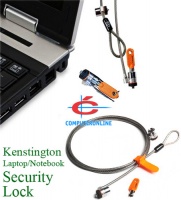 Single Keyed Twin Microsaver idea: Double the protection and lock down two devices at the same time!Protect your notebook and monitor with this double lock-head security system. Patented T-bar locking mechanism and super-strong carbon tempered steel cable provide maximum protection that attaches to the standard Kensington security slot found in
...

more
99% of notebook and many computer devices. Lock down your computer system and leave it safe.

[BRAND] Kensington
[MPN#] K64187FS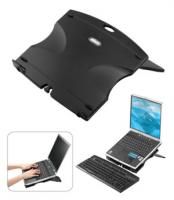 Stock in store
$10.00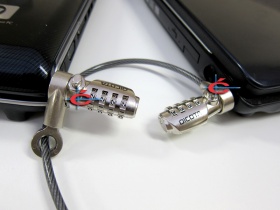 ThinkPad Tablet DC Charger
[BRAND] Lenovo
[MPN#] 0A36247
Stocked at supplier
$25.00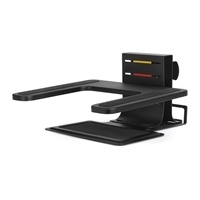 Kensington SmartFit™ Adjustable Laptop Stand, 10" to 17" NB, Adjustable, Cable Management Height adjustable to bring your laptop screen to eye level, reducing neck and eyestrain. Helps organize your workspace. Slim, metal design offers solid support while using minimal desk space. Built-in cable management reduces clutter and keeps your
...

more
connections close at hand. Convenient, soft landing pad holds your keyboard or protects your smartphone while charging. Supports netbooks and laptops from 10" to

[BRAND] Kensington
[MPN#] 60726
Stocked at supplier
$47.00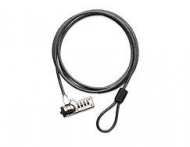 [BRAND] Targus
[MPN#] PA410AU
Stocked at supplier
$31.00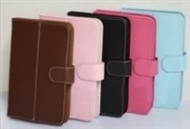 Amaze 7" Tablet PC Universal Case - Black Made of Nylon Easy fit-on Good protection of your Tablet
[BRAND] Amaze
[MPN#] AT-TPCC-01-B
Stock in store
$9.00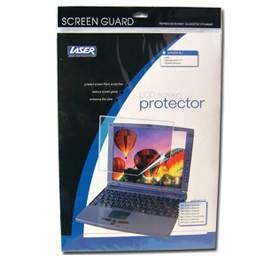 LCD PROTECTOR FILM
LCD PROT FILM (FOR LCD MONITOR,PDA,VEDIO CAMERA)
[BRAND] Laser
[MPN#] AO-LCDPRO
Stock in store
$6.00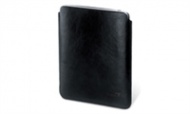 Genius GS-i900 9.7 inch slipcase for iPad and Tablet PC Designed to protect the iPad , tablet PC Protect against scuffs, dust and water PVC water-resistant material 9.7 inch
[BRAND] Genius
[MPN#] GS-I900
Stock in store
$8.00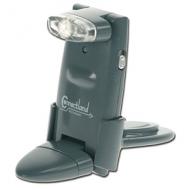 USB rechargeable torch
Rotable on 180°, delivered with 2 notebook clips
Powered by internal battery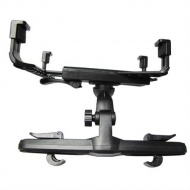 Tablet car seat holder attaches to the back of any vehicle head rest support. Compatible with any tablet.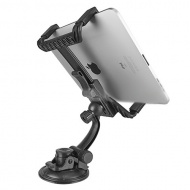 Tablet holder for you vehicle internal windshield, compatible with all tablets. (iPad not included)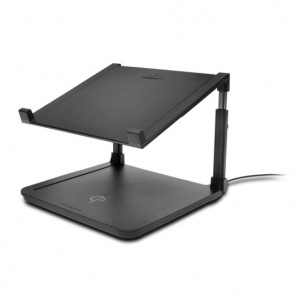 KTG SMARTFIT LAPTOP RISER W/ QI CHARGING
[BRAND] Kensington
[MPN#] 52784
Stocked at supplier
$100.00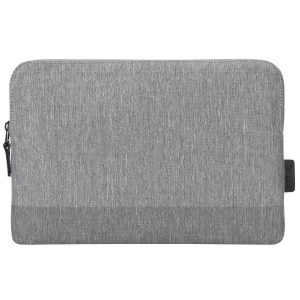 - Slim and lightweight laptop sleeve
- Durable and stylish materials
- Fits 13" MacBook
[BRAND] Targus
[MPN#] TSS975GL
Stocked at supplier
$44.00