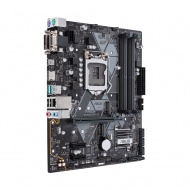 PRIME-B360M-A-CSM
[BRAND] ASUS
[MPN#] 90MB0WQ0-M0UAYC
No stock
$148.00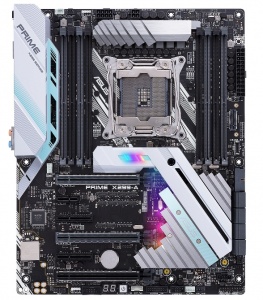 5-Way Optimization: One-click, system-wide tuning.

Industry-leading cooling options via Fan Xpert 4.

M.2 heatsink

Aura Sync: Controllable onboard RGB lighting thats easily synced with an ever-growing portfolio of Aura-capable hardware
[BRAND] ASUS
[MPN#] PRIME X299-A
No stock
$452.00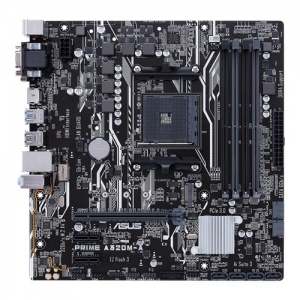 ASUS MOTHERBOARD PRIME A320M-A
[BRAND] ASUS
[MPN#] PRIME A320M-A
Stock in store
$100.00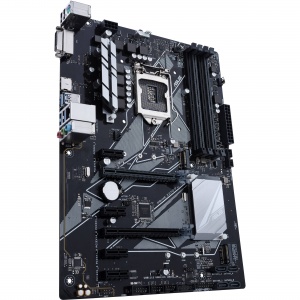 ASUS OptiMem: Careful routing of traces and vias to preserve signal integrity for improved memory overclocking

Fan Xpert 4 Core: Flexible controls for ultimate cooling and quietness

Ultrafast connectivity: Dual native M.2 and NVMe PCIe RAID support for lightning-fast storage speeds

Intel Optane memory ready: The latest high-speed storage technology.
[BRAND] ASUS
[MPN#] PRIME Z370-P
No stock
$215.00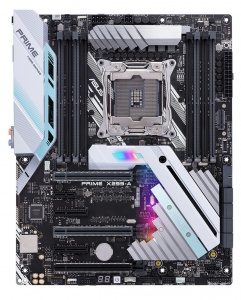 5-Way Optimization: Delivering optimized overclocks and intelligent cooling for CPU or GPU-intensive tasks.

Industry-leading cooling option via Fan Xpert 4.

Next-gen connectivity: Thunderbolt 3, U.2, M.2 and front USB 3.1 Gen 2 connector.

LiveDash: A customizable onboard display that shows system temperature, CPU frequency, fan speeds or even your own logo.
[BRAND] ASUS
[MPN#] PRIME X299-DELUXE
No stock
$677.00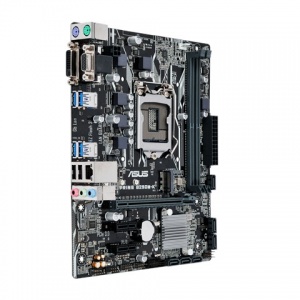 5X Protection III: Multiple hardware safeguards for all-round protection

LED illumination: Lighting control audio trace paths

Native M.2: Lightning-fast storage speeds

UEFI BIOS and EZ Flash 3
[BRAND] ASUS
[MPN#] PRIME B250M-K
Stock in store
$114.00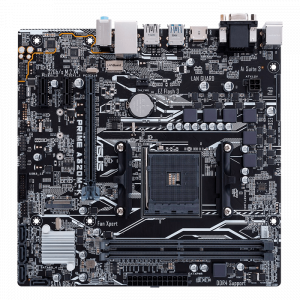 5X Protection III: Multiple hardware safeguards for all-round protection

LED illumination: Lighting control for audio trace paths

Native M.2: Lightning-fast storage speeds

One-stop controls: Media-acclaimed UEFI BIOS with EZ Flash 3
[BRAND] ASUS
[MPN#] PRIME A320M-K
Stocked at supplier
$93.00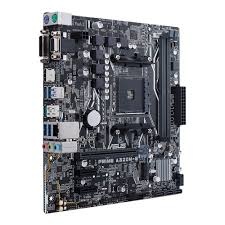 5X Protection III: Multiple hardware safeguards for all-round protection

Native M.2: Lightning-fast storage speeds

Onboard USB 3.1: Latest connectivity for ultrafast 10Gbps transfers

One-stop controls: Media-acclaimed UEFI BIOS with EZ Flash 3
[BRAND] ASUS
[MPN#] PRIME A320M-E
Stocked at supplier
$97.00 PRIME-B450-PLUS ATX MB
[BRAND] ASUS
[MPN#] PRIME B450-PLUS
No stock
$164.00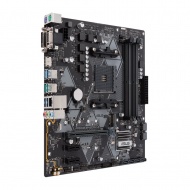 PRIME-B450M-A MATX MB
[BRAND] ASUS
[MPN#] PRIME B450M-A
No stock
$127.00 PRIME-B450M-K MATX MB
[BRAND] ASUS
[MPN#] PRIME B450M-K
Stocked at supplier
$116.00 ROG-STRIX-B450-F-GAMING ATX MB
[BRAND] ASUS
[MPN#] ROG STRIX B450-F GAMING
No stock
$216.00 ROG-STRIX-B450-I-GAMING MATX MB
[BRAND] ASUS
[MPN#] ROG STRIX B450-I GAMING
No stock
$231.00 TUF-B450M-PLUS-GAMING MATX MB
[BRAND] ASUS
[MPN#] TUF B450M-PLUS GAMING
No stock
$155.00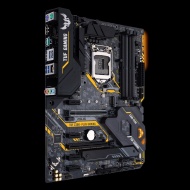 [BRAND] ASUS
[MPN#] 90MB0XW0-M0UAY0
Stocked at supplier
$273.00 ASUS PRIME H310I-PLUS R2.0 INTEL H310 MINI-ITX M/B
[BRAND] ASUS
[MPN#] PRIME H310I-PLUS R2.0
No stock
$137.00 [BRAND] ASUS
[MPN#] TUF H310M-PLUS GAMING
No stock
$124.00 Intel Z390 ATX gaming motherboard with OptiMem II, Aura Sync RGB LED lighting, DDR4 4266+ MHz support, 32Gbps M.2, Intel Optane memory ready, and nati
[BRAND] ASUS
[MPN#] 90MB0Z90-M0UAY0
No stock
$308.00 ROG-MAXIMUS-XI-EXTREME LGA 1151 E-ATX MOTHERBOARD - INTEL Z390 CHIPSET - 4X DIMM DDR4 UP TO 64GB - 6X SATA 3GB/S - 2X M.2 - RAID 0/1/5/10 - INTEL WIRELESS-AC 9560 + BLUETOOTH 5.0 - ROG SUPREMEFX - BAC
[BRAND] ASUS
[MPN#] ROG MAXIMUS XI EXTREME
No stock
$853.00 ROG-STRIX-Z390-H-GAMING LGA 1151 ATX MOTHERBOARD - INTEL Z390 CHIPSET - 4X DIMM DDR4 UP TO 64GB - 6X SATA 6GB/S - 2X M.2 - RAID 0/1/5/10 - INTEL I219V LAN - ROG SUPREMEFX - BACK I/O: 4 X USB 3.1 GEN 2
[BRAND] ASUS
[MPN#] ROG STRIX Z390-H GAMING
Stocked at supplier
$319.00 WS X299 PRO X-SERIES X299 INTEL X299 CHIPSET DIMM SLOT X8 MAX MEMORY 128 GB SUPPORTS AMD 3-WAY CROSSFIREX TECHNOLOGY 6 X USB 3.1 GEN1 PORTS 32-BIT/192KHZ PLAYBACK
[BRAND] ASUS
[MPN#] WS X299 PRO
No stock
$632.00 WS X299 PRO/SE INTEL CORE X-SERIES PROCESSORS X299 CHIPSET 4 X DIMM MAX. 64GB AMD 3-WAY CROSSFIREX TECHNOLOGY 6 X SATA 6.0 GB/S PORTS 32-BIT/192KHZ PLAYBACK 6 X USB 3.1 GEN1 PORTS
[BRAND] ASUS
[MPN#] WS X299 PRO/SE
No stock
$694.00 [BRAND] ASUS
[MPN#] PRIME X299-DELUXE II
No stock
$853.00 ROG-STRIX-Z390-F-GAMING
[BRAND] ASUS
[MPN#] 90MB0YG0-M0UAY0
Stocked at supplier
$364.00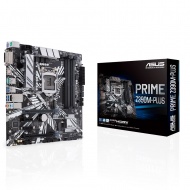 Socket: LGA1151 (Intel 8th/9th Gen CPUs)
Chipset: Intel Z390
Memory: 4x DDR4 DIMM Slots (max 64GB)
Form Factor: Micro ATX (24.4cm x 24.4cm)
[BRAND] ASUS
[MPN#] 90MB0Z60-M0UAY0
Stocked at supplier
$259.00 PRIME-Z370-P-II LGA1151 ATX MOTHERBOARD - INTEL Z370 CHIPSET - 4X DIMM DDR4 UP TO 64GB - 4X SATA 6GB/S - 2X M.2 - REALTEK RTL8111H 1 X GIGABIT LAN CONTROLLER - REALTEK ALC887 - 3 YEARS LIMITED WARRANT
[BRAND] ASUS
[MPN#] PRIME Z370-P II
No stock
$220.00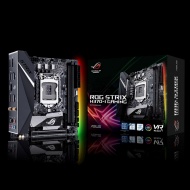 ROG STRIX H370-I GAMING
[BRAND] ASUS
[MPN#] ROG STRIX H370-I GAMING
Stocked at supplier
$223.00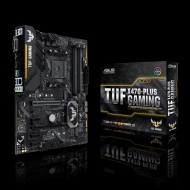 TUF-X470-PLUS-GAMING
[BRAND] ASUS
[MPN#] 90MB0XL0-M0UAY0
No stock
$246.00 [BRAND] ASUS
[MPN#] ASUS-90MB10E0-M0UAY0
No stock
$625.00 Intel Z390 LGA 1151 ATX gaming motherboard with Aura Sync RGB, 802.11ac Wi-Fi, DDR4 4266z+, dual M.2 with heatsinks, SATA 6Gbps, HDMI, and USB 3.1 Gen
[BRAND] ASUS
[MPN#] 90MB0YF0-M0UAY0
No stock
$413.00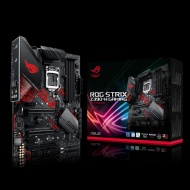 [BRAND] ASUS
[MPN#] ASUS-90MB0YU0-M0UAY0
No stock
$311.00 [BRAND] ASUS
[MPN#] ASUS-90MB0XR0-M0UAY0
No stock
$558.00 Intel Z390 ATX Gaming motherboard with M.2 heatsink, Aura Sync RGB LED, DDR4 4400MHz, 802.11ac Wi-Fi, dual M.2, SATA 6Gb/s, and USB 3.1 Gen 2
[BRAND] ASUS
[MPN#] 90MB0XR0-M0UAY0
No stock
$558.00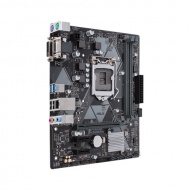 PRIME H310M-K
[BRAND] ASUS
[MPN#] PRIME H310M-K
No stock
$98.00 Intel Z390 ATX Gaming motherboard with M.2 heatsink, Aura Sync RGB LED, DDR4 4400MHz, 802.11ac Wi-Fi, dual M.2, SATA 6Gb/s, and USB 3.1 Gen 2
[BRAND] ASUS
[MPN#] 90MB0XR1-M0UAY0
Stocked at supplier
$592.00 Intel Z390 ATX Gaming motherboard with M.2 heatsink, Aura Sync RGB LED, DDR4 4400MHz, 802.11ac Wi-Fi , dual M.2, SATA 6Gb/s, and USB 3.1 Gen 2
[BRAND] ASUS
[MPN#] 90MB0XU0-M0UAY0
No stock
$746.00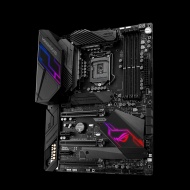 [BRAND] ASUS
[MPN#] ASUS-90MB0XS0-M0UAY0
No stock
$502.00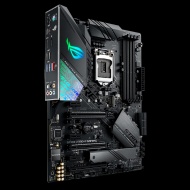 [BRAND] ASUS
[MPN#] ASUS-90MB0YG0-M0UAY0
No stock
$352.00 Intel Z390 ATX Gaming motherboard with M.2 heatsink, Aura Sync RGB LED, DDR4 4400MHz, 802.11ac Wi-Fi, dual M.2, SATA 6Gb/s, and USB 3.1 Gen 2
[BRAND] ASUS
[MPN#] 90MB0XS0-M0UAY0
Stocked at supplier
$518.00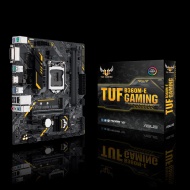 TUF-B360M-E-GAMING
[BRAND] ASUS
[MPN#] 90MB0WK0-M0UAY0
No stock
$121.00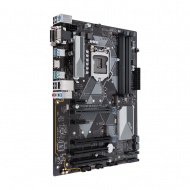 PRIME-B360-PLUS-CSM
[BRAND] ASUS
[MPN#] 90MB0WB0-M0UAYC
No stock
$192.00 ROG-STRIX-Z390-H-GAMING
[BRAND] ASUS
[MPN#] 90MB0YU0-M0UAY0
No stock
$337.00 Intel Z390 ATX Gaming motherboard with M.2 heatsink, Aura Sync RGB LED, DDR4 4400MHz, 802.11ac Wi-Fi , dual M.2, SATA 6Gb/s, and USB 3.1 Gen 2
[BRAND] ASUS
[MPN#] 90MB0XT0-M0UAY0
No stock
$643.00 Intel Z390 LGA 1151 mini-ITX gaming motherboard with integrated I/O shield & VRM heatsink, Intel Wi-Fi, DDR4 4600+ , M.2, SATA 6Gbps, HDMI 2.0, and US
[BRAND] ASUS
[MPN#] 90MB0YB0-M0UAY0
No stock
$345.00 Page 1 | 2 |