Networking: PCMCIA / Express Card Ethernet
| | |
| --- | --- |
| For Notebook computers, wired & wireless | |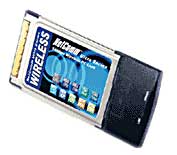 * Supports 32bit CardBus Type II specification
* Integrated microstrip dual diversity antenna
* It feat Dynamic Data Rate Scaling to automatically adjust the wireless transfer speed to suit network conditions, and offers the latest WPA & WEP security to ensure wireless transmissions will always remain secure
* The NP543
...

more
integrates completely with Win Wireless Configuration manager & also comes with easy install wizard for quick set up of the SW drivers

[BRAND] Netcomm
[MPN#] NP543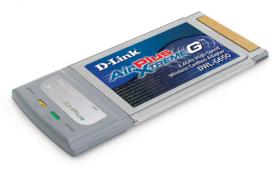 Now the popular D-Link AirXtremeG Wireless Notebook Adapter just got faster, while maintaining adherence to the IEEE 802.11g standard.A new free firmware upgrades D-Link 802.11g AirXtremeG products to deliver the Industrysfastest performance, up to 15 times faster than 802.11b. At 108Mbps data bandwidth the 802.11g D-Link AirXtremeG DWL-G650 with
...

more
enhanced 108 delivers excellent and consistent data rate throughput.The D-Link AirXtremeG with enhanced 108 features the industrys first default 108Mbps Dynamic Mode that allows clients to always operate at the highest possible speeds while automatically identifying and recognizing other D-Link AirXtremeG products for highest performance capability and seamless access to the wireless network in a homogenous environment.

[BRAND] D-Link
[MPN#] DL17020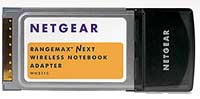 WN511B RangeMax NEXT Wireless Notebook Adapter
Complies with draft 802.11n*, backwards compatible with .11b/g WiFi
[BRAND] Netgear
[MPN#] WN511B-100GES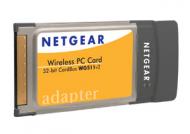 * Supports office roaming for notebook PC users for shared broadband Internet access & resources.
* Highest available level of WEP encryption 128bit for both 802.11b/802.11g
* Support MAC address authentication, 802.1x and WPA with future firmware upgrades to ensure only authorized users can access to network
* Dynamic rate shifting
...

more
according to environmental conditions achieves the fastest possible connections


[BRAND] Netgear
[MPN#] WG511GE
-IEEE 802.11g wireless CardBus Adapter.
-Up to 54Mbps and fully compatible with 802.11b.
-Extended Range, up to 9 times than the range of normal wireless products.
[BRAND] TP-Link
[MPN#] TL-WN510G
Stock in store
$16.00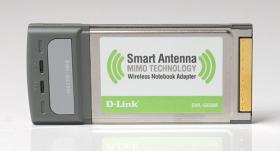 Connect to wireless networks at farther distances than before using D-Link® new Super G® with MIMO line of products. By combining the latest in MIMO smart antenna technology and Super G technology, this new MIMO Wireless Notebook Adapter offers dramatic performance improvements over standard 802.11b and 802.11g wireless devices.Based on
...

more
proven technology, the DWL-G650M Super G with MIMO Wireless Notebook Adapter can access wireless networks and transfer data at higher rates and at farther distances than standard 802.11g. This Super G with MIMO adapter enables superior wireless connectivity for your notebook PC while remaining backward compatible to virtually all 802.11g and 802.11b wireless networks and devices

[BRAND] D-Link
[MPN#] DWL-G650M
Stock in store
$4.00