Networking: PCMCIA / Express Card Ethernet
| | |
| --- | --- |
| For Notebook computers, wired & wireless | |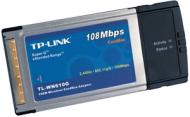 IEEE 802.11g Wireless CardBus Adapter. Super G, up to 108Mbps and fully compatible with 802.11b. Extended Range, up to 9 times than the range of normal wireless products.
[BRAND] TP-Link
[MPN#] TL-WN610G
Stock in store
$14.00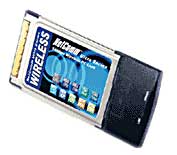 * Supports 32bit CardBus Type II specification
* Integrated microstrip dual diversity antenna
* It feat Dynamic Data Rate Scaling to automatically adjust the wireless transfer speed to suit network conditions, and offers the latest WPA & WEP security to ensure wireless transmissions will always remain secure
* The NP543
...

more
integrates completely with Win Wireless Configuration manager & also comes with easy install wizard for quick set up of the SW drivers

[BRAND] Netcomm
[MPN#] NP543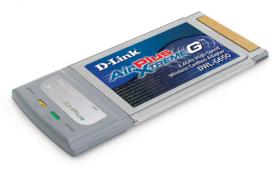 Now the popular D-Link AirXtremeG Wireless Notebook Adapter just got faster, while maintaining adherence to the IEEE 802.11g standard.A new free firmware upgrades D-Link 802.11g AirXtremeG products to deliver the Industrysfastest performance, up to 15 times faster than 802.11b. At 108Mbps data bandwidth the 802.11g D-Link AirXtremeG DWL-G650 with
...

more
enhanced 108 delivers excellent and consistent data rate throughput.The D-Link AirXtremeG with enhanced 108 features the industrys first default 108Mbps Dynamic Mode that allows clients to always operate at the highest possible speeds while automatically identifying and recognizing other D-Link AirXtremeG products for highest performance capability and seamless access to the wireless network in a homogenous environment.

[BRAND] D-Link
[MPN#] DL17020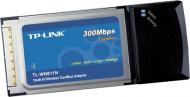 300M Wireless transmission rate
MIMO technology with stronger signal penetration strength, wider wireless coverage, providing better performance and stability
CCA technology automatically avoids channel conflicts using its channel selection feature
Compatible with 11g and 11b equipment, Intel Centrino Compatibility tested
[BRAND] TP-Link
[MPN#] TL-WN811N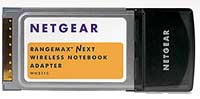 WN511B RangeMax NEXT Wireless Notebook Adapter
Complies with draft 802.11n*, backwards compatible with .11b/g WiFi
[BRAND] Netgear
[MPN#] WN511B-100GES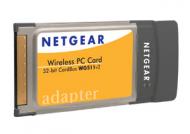 * Supports office roaming for notebook PC users for shared broadband Internet access & resources.
* Highest available level of WEP encryption 128bit for both 802.11b/802.11g
* Support MAC address authentication, 802.1x and WPA with future firmware upgrades to ensure only authorized users can access to network
* Dynamic rate shifting
...

more
according to environmental conditions achieves the fastest possible connections


[BRAND] Netgear
[MPN#] WG511GE
-IEEE 802.11g wireless CardBus Adapter.
-Up to 54Mbps and fully compatible with 802.11b.
-Extended Range, up to 9 times than the range of normal wireless products.
[BRAND] TP-Link
[MPN#] TL-WN510G
Stock in store
$16.00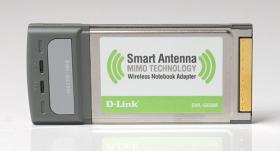 Connect to wireless networks at farther distances than before using D-Link® new Super G® with MIMO line of products. By combining the latest in MIMO smart antenna technology and Super G technology, this new MIMO Wireless Notebook Adapter offers dramatic performance improvements over standard 802.11b and 802.11g wireless devices.Based on
...

more
proven technology, the DWL-G650M Super G with MIMO Wireless Notebook Adapter can access wireless networks and transfer data at higher rates and at farther distances than standard 802.11g. This Super G with MIMO adapter enables superior wireless connectivity for your notebook PC while remaining backward compatible to virtually all 802.11g and 802.11b wireless networks and devices

[BRAND] D-Link
[MPN#] DWL-G650M
Stock in store
$4.00