Networking: Generic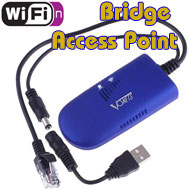 This product can covert from wireless to wired, it receives WiFi signal and output wirelessly. So it is suitable for any device which has wired network connection but without wireless function, and doesn't required any drivers. Such as wired surveillance systems, all Linux computers, game boxes etc.
Works at 2 modes:
Repeater Mode,
...

more
receiving Wireless WiFi, output to Cable + WiFi
Access Point mode, Connect to internet cable, output to WiFi
DC input range: 5~12V; USB & DC 2.0 power connectors

[MPN#] VAP11G-300
>200+ sold
Stock in store
$36.00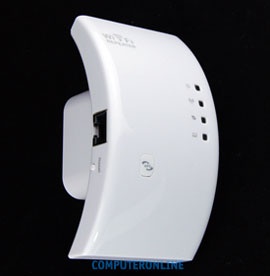 •Built-in power, Easy to use
WiFi 802.11 N 300M high-speed wireless access (compatible with 802.11 b/g)
Maximum wireless LAN security with WPA2, WPA & WEP.
Easy to setup WiFi security via WPS (WPS enabled router required)
Stock in store
$29.00