Multimedia Devices: Generic
| | |
| --- | --- |
| 798 item(s) | Price incl. GST |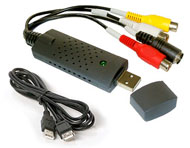 Records high-quality Video & Audio to your computer via USB 2.0 / 3.0 port
[MPN#] EASYCAP-DC60
>300+ sold
Stock in store
$15.00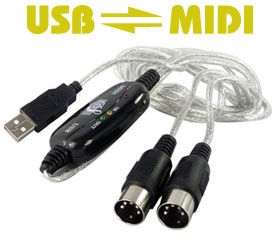 Makes your MIDI interface device communicate with computer.
1 MIDI input + 1 MIDI output. 16 channels
Stock in store
$11.00

The USB link cable had an in-built sound card, is compatible with computer without additional drivers. Just plug in your Microphone / electronic organ etc, then you can start to recording high quality digital music easily. Plug & Play product
Stock in store
$23.00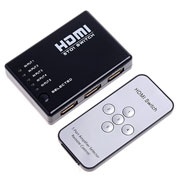 The device routes Video / Audio from 5 different input sources to your single HDMI display unit. Controllable by the buttons on the switch or by the remote control to select an input signal source.
Stock in store
$10.00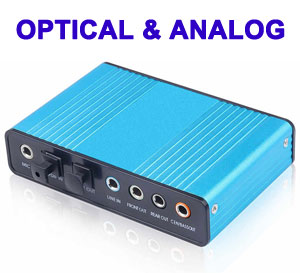 USB sound adapter with digital and analog (output & input). CM6206 chipset.
5.1 channels for analog output (3.5mm); 2.0 channels for digital output (toslink).
Windows© XP / Vista / 7 / 8 / 8.1 / 10 with 32bit & 64bit support.
Stock in store
$25.00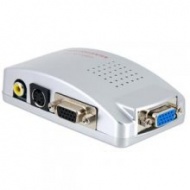 VGA port of your computer output Video / S-Video signals for TV, VCR etc.
Stock in store
$22.00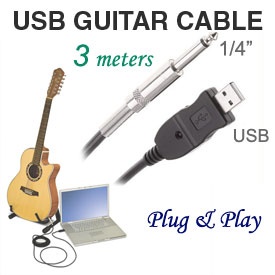 The USB link cable had an in-built sound card, is compatible with computer without additional drivers. Just plug in your instruments / electronic organ etc, then you can start to recording high quality digital music easily. Plug & Play product
[MPN#] SH-GL02
>200+ sold
Stock in store
$22.00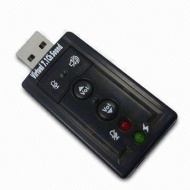 USB sound adapter. Windows© 10 / 8.1 / 8 / 7 / Vista / XP both 32 & 64bit; Windows© 2000 / Server 2003 / Me / 98; Mac© OS 10 or above; Linux
Stock in store
$8.00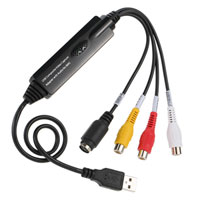 Works for both Windows & Mac operating system. maximum resolution of 720x480(NTSC) / 720x576(PAL). No driver need to be installed
[MPN#] AVC03M-VT
Stock in store
$39.00

Page 1 | 2 | 3 | 4 | 5 | 6 | 7 | 8 |