Optical Devices: DVD ReWriters/ Blu-Ray Writer
| | |
| --- | --- |
| CD, DVD / Blu-Ray Reader; CD, DVD/ Blu-Ray Writer&ReWriter | |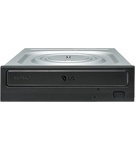 Black SATA Drive, Cyberlink
[BRAND] LG
[MPN#] GH24NSD1
>200+ sold
Stock in store
$29.90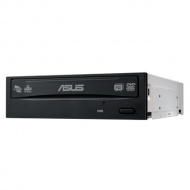 [BRAND] ASUS
[MPN#] DRW-24D5MT
>100+ sold
Stock in store
$29.00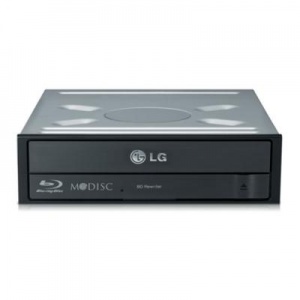 The Beauty of Blu-ray World's fastest BD-R write speed of 16x. Record up to 50GB of Video, Pictures or Data on a single Blu-ray disc media, that's five times the capacity of standard DVDs. S-ATA (Serial Advanced Technology Attachment) is an advanced interface, replacing the parallel ATA for an enhanced computing platform. Automatically controls read speed to reduce noise during media playback.
[BRAND] LG
[MPN#] BH16NS55.AYBU10B
>50+ sold
No stock
$106.00 [BRAND] Pioneer
[MPN#] BDRS12UHT
Stocked at supplier
$162.00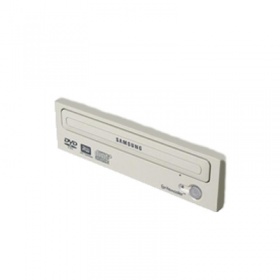 NOTE: This Is A Plastic Front Panel Cover Only.
Stock in store
$10.00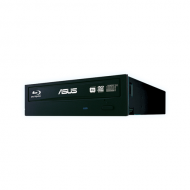 Asus BC-12D2HT Blu-Ray/DVD Combo Drive, SATA, Blu-Ray Disc Read up to 12x, DVD Read up to 16x, DVD Write up to 16x, Cyberlink Power2Go 8 M-disc support to preserve your priceless memories for a millennium BDXL Support - up to 128GB data storage on one disc E-Green saves over 50% of power consumption Doubles data security with password control and
...

more
encoded file name functionality Friendly interface with three simple steps to burn a disc

[BRAND] ASUS
[MPN#] BC-12D2HT
No stock
$105.00 ASUS BW-16D1HT PRO - ultra-fast 16X Blu-ray burner with M-DISC support for lifetime data backup M-DISC provides archival-quality storage to protect your precious photo, video and data for 1,000 years or more Ultra-fast 16X Blu-ray writing speed and superior writing quality Blu-ray 3D support, 2D to 3D DVD conversion, DVD upscaling Nero
...

more
BackItUp provides the full backup solution for your valuable photo, video, document and data with one click. (only retail box version) Disc encryption in highest security standards with password control and encoded file name functionality Free unlimited ASUS Webstorage for 12 months (only color box version) Color Black Read Speed BD-R : 12X BD-R(SL, M-DISC) : 12X BD-RE : 8X BD-ROM : 12X BD-R(DL) : 8X BD-RE(DL) : 6X BD-ROM(DL) : 8X BD-R(TL/QL) : 6X BD-RE(TL) : 4X DVD+R : 16X DVD-R : 16X DVD+RW : 12X DVD-RW : 12X DVD-ROM : 16X DVD+R(DL) : 12X DVD+R(SL, M-DISC) : 12X DVD-R(DL) : 12X DVD-ROM(DL) : 12X DVD-RAM : 5X CD-R : 48X CD-RW : 40X CD-ROM : 48X Write Speed BD-R : 16X BD-R(DL) : 12X BD-R(TL/QL) : 6X BD-R(LTH) : 6X BD-R(SL, M-DISC) : 4X BD-RE : 2X BD-RE(DL) : 2X BD-RE(TL) : 2X DVD+R : 16X DVD-R : 16X DVD+RW : 8X DVD-RW : 6X DVD+R(DL) : 8X DVD-R(DL) : 8X DVD+R(SL, M-DISC) : 4X DVD-RAM : 5X CD-R : 48X CD-RW : 24X Access time BD(SL/DL) : 180 ms DVD : 160 ms CD : 150 ms Interface SATA OS Support Windows® 10 Windows® 8 Windows® 7 Windows® Vista Windows® XP System Requirements CPU: Intel® Pentium® D 945(3.4 GHz) or higher RAM: 1 GB or more is recommended HDD: 10 GB or more Graphics Card: NVIDIA® GeForce 7600GT or ATI X1600 series and above Use HDCP Compatible display and VGA card to High Definition digital output Software CyberLink Power2Go 8 CyberLink PowerDVD 10 with Magic Cinema CyberLink PowerBackup 2.5 CyberLink InstantBurn 5 Nero BackItUp E-Green Disc Diameters 12cm/8cm Mounting Orientation Vertical and Horizontal (+12° ~ -12°)

[BRAND] ASUS
[MPN#] BW-16D1HT PRO/BLK/G/AS/PDVD
No stock
$149.00 Looking for the fastest drive in the market but already have software? Then the BDR-212DBK is the drive for you. The BDR-212DBK drive is perfect for system builders, for those looking to upgrade to a fast Blu-ray burner, or for those who already have software.The BDR-212DBK is an internal SATA drive. It can burn up to 16x on BD-R (25GB) media and
...

more
up to 14x on BD-R dual layer (50GB) media, which is the fastest in the market. The drive is also backwards compatible, so it can read and write to most DVD and CD formats.

[BRAND] Pioneer
[MPN#] BDR212DBK
Stocked at supplier
$108.00