 [BRAND] Kingston
[MPN#] KVR26S19S8/8
Stocked at supplier
$74.00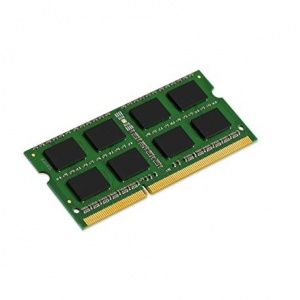 [BRAND] Kingston
[MPN#] KVR26S19D8/16
No stock
$115.00 [BRAND] Team
[MPN#] TED432G3200C22-S01
Stocked at supplier
$236.00 [BRAND] Corsair
[MPN#] CMSX32GX4M2A3200C22
Stock in store
$209.00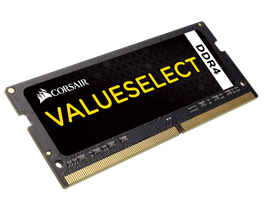 Density: 8GB (1x8GB)

Speed: 2133MHz

Tested Latency: 15-15-15-36
[BRAND] Corsair
[MPN#] CMSO8GX4M1A2133C15
Stocked at supplier
$74.00 [BRAND] Crucial
[MPN#] CT8G4SFS8266
Stocked at supplier
$64.00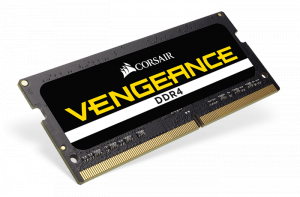 Density: 16GB (2x8GB)

Speed: 2400MHz

Tested Latency: 16-16-16-39

Voltage: 1.2V
[BRAND] Corsair
[MPN#] CMSX16GX4M2A2400C16
Stocked at supplier
$110.00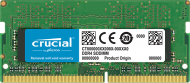 16GB DDR4 2400 MT/s (PC4-19200) CL17 DR x8 Unbuffered SODIMM 260pin
[BRAND] Crucial
[MPN#] CT16G4SFD824A
Stocked at supplier
$107.00 [BRAND] Kingston
[MPN#] KVR26S19S8/16
Stocked at supplier
$106.00 KCP426SD8/16 - Kingston / RAM - Notebook 16GB DDR4 2666MHz SODIMM
[BRAND] Kingston
[MPN#] KCP426SD8/16
No stock
$137.00 [BRAND] Kingston
[MPN#] KCP426SS8/8
Stocked at supplier
$70.00 4GB DDR4 2666 MT/s (PC4-21300) CL19 SR x8 SODIMM 260pin
[BRAND] Crucial
[MPN#] CT4G4SFS8266
Stocked at supplier
$46.00 [BRAND] Kingston
[MPN#] KCP426SS6/8
Stocked at supplier
$88.00 [BRAND] Kingston
[MPN#] KCP432SS6/8
No stock
$69.00 [BRAND] Kingston
[MPN#] KVR32S22S6/8
No stock
$64.00 [BRAND] Kingston
[MPN#] KVR32S22S8/16
Stocked at supplier
$94.00 [BRAND] Kingston
[MPN#] KVR26S19S6/8
Stocked at supplier
$61.00 [BRAND] Kingston
[MPN#] KCP432SD8/16
No stock
$122.00 Kingston memory is designed, manufactured and rigorously tested to meet the exact specifications of each brand name system. It's guaranteed to be compatible and backed by a lifetime warranty and legendary Kingston reliability.
[BRAND] Kingston
[MPN#] KVR32S22D8/32
Stocked at supplier
$164.00 [BRAND] Corsair
[MPN#] CMSX16GX4M1A3200C22
No stock
$107.00 PNY XLR8 16GB (2x8GB) DDR4 SODIMM 3200Mhz CL20 Notebook Laptop Memory Overview SET THE WORLD ABLAZE WITH A PNY XLR8 DDR4 MEMORY UPGRADE You take your PC to the extreme for one purpose: to destroy the competition. PNY has your back with its elite DDR4 3200MHz CL20 notebook memory upgrade. PNY's premium XLR8 modules combine top-tier
...

more
components and select ICs for aggressive speed, low latency, bullet-proof reliability, and the extreme overclocking capabilities that serious gamers demand. Overclocking is made easier with Intel® XMP compatibility. PNY's premium XLR8 memory features our most aggressive speeds, highest bandwidth, lowest latency and power consumption, and most advanced thermal performance for maximum PC stability and responsiveness during memory-intensive gaming and application use. PNY XLR8 DDR4 memory modules are rigorously engineered and tested to ensure peak performance in even the most challenging gaming environments. DDR4 3200MHz PERFORMANCE For more than 30 years, PNY has been rigorously sourcing, testing, and manufacturing memory upgrades for thousands of the most popular PC platforms. Get your gaming laptop dressed and ready for battle with an XLR8 DDR4 3200MHz CL20 upgrade from PNY and watch the world blaze. Specifciations PC Type Notebook Memory Type DDR4 Capacity 16GB FrequencySpeed 3200 MHz CAS Latency CL20 Voltage 1.2V Speed Compatibility 3200MHz, 3000MHz, 2933MHz, 2800MHz, 2666MHz, 2400MHz, 2133MHzz

[BRAND] PNY
[MPN#] MN16GK2D43200X
Stocked at supplier
$95.00 PNY 16GB (1x16GB) DDR4 SODIMM 2666Mhz CL19 Desktop PC Memory DDR4 2666MHZ PERFORMANCE PNY DDR4 memory features faster speeds, greater bandwidth, lower power consumption, and enhanced thermal performance for a noticeable improvement in PC response times during memoryintensive application use. PNY DDR4 memory modules are rigorously engineered
...

more
and tested to ensure stable, reliable performance in realworld computing environments. PRODUCT SPECIFICATIONS Memory Type Notebook DDR4 Capacity Channel Type Single Channel Frequency Speed (JEDEC) 2666MHz (PC3-21600) CAS Latency CL19 Voltage 1.2V XMP Support* No Speed Compatibility 2666MHz, 2400MHz, 2133MHz OS Compatibility Windows 10 and older

[BRAND] PNY
[MPN#] MN16GSD42666BL
Stocked at supplier
$95.00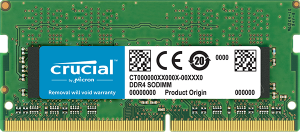 8GB DDR4 2400 MT/s (PC4-19200) CL17 SR x8 Unbuffered SODIMM 260pin
[BRAND] Crucial
[MPN#] CT8G4SFS824A
Stocked at supplier
$66.00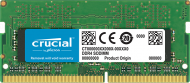 4GB DDR4 2400 MT/s (PC4-19200) CL17 SR x8 Unbuffered SODIMM 260pin
[BRAND] Crucial
[MPN#] CT4G4SFS824A
Stocked at supplier
$46.00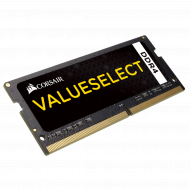 Corsair DDR4, 2133MHZ 16GB 1x260 SODIMM 1.20V, Unbuffered, 15-15-15-36
[BRAND] Corsair
[MPN#] CMSO16GX4M1A2133C15
Stocked at supplier
$134.00 [BRAND] Team
[MPN#] TED416G2666C19-S01
No stock
$124.00 [BRAND] Team
[MPN#] TED48G2666C19-S01
Stocked at supplier
$75.00 [BRAND] Corsair
[MPN#] CMSX16GX4M2A3200C22
Stocked at supplier
$115.00 [BRAND] Team
[MPN#] TED416G3200C22-S01
Stocked at supplier
$100.00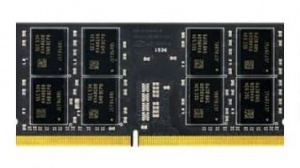 Team Elite DDR4 SODIMM 2400MHz 4GB
[BRAND] Team
[MPN#] TED44G2400C16-S01
Stocked at supplier
$43.00