Networking: Wireless Accessories
| | |
| --- | --- |
| 11 item(s) | Price incl. GST |

[BRAND] TP-Link
[MPN#] TL-ANT2408CL
No stock
$12.00 [BRAND] TP-Link
[MPN#] TL-LPB-WN781N
Stocked at supplier
$5.00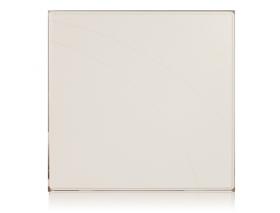 Dualband 2.4GHz & 5GHz 14dBi Gain
Directional Outdoor Antenna
[BRAND] D-Link
[MPN#] ANT70-1400N
Stocked at supplier
$249.00

* Frequency range: 2.4GHz - 2.5GHz
* Radiation: directional
* Gain (peak): 9dBi
* Cable length: 100cm
* Connector: SMA straight plug/reverse
* 2.4GHz 9dBi Outdoor Yagi-directional Antenna

[BRAND] TP-Link
[MPN#] TL-ANT2409A
Stock in store
$47.00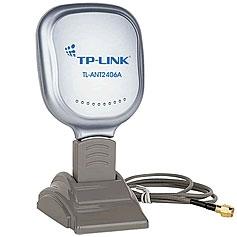 * Frequency range: 2.4GHz - 2.5GHz
* Radiation: directional
* Gain (peak): 6dBi
* Cable length: 100cm
* Connector: SMA straight plug/reverse
* 2.4GHz 6dBi Indoor Desktop Yagi-directional Antenna

[BRAND] TP-Link
[MPN#] TL-ANT2406A
Stock in store
$13.00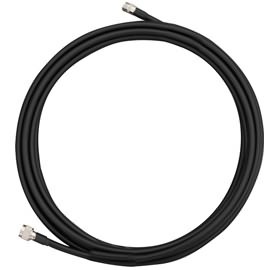 TP-LINK TL-ANT24EC12N Low-loss Antenna Extension Cable, 2.4GHz, 12 meters KMS-400 Cable length, N-type Male to Female connector * Easy and quick deployment into suitable WLAN environment * 12 meters in length allows you to relocate your antenna to a optimal position to maximize the wireless performance * Features higher performance low loss
...

more
LMR-400 cable with excellent flexibility * Weather resistant design, applicable in most outdoor solutions * N Male to Female connector, works with N type ant

[BRAND] TP-Link
[MPN#] TL-ANT24EC12N
Stocked at supplier
$65.00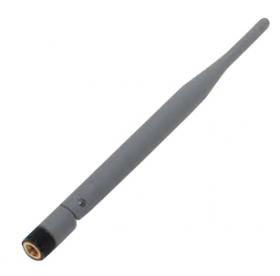 360o Spread, Extend Wireless Range, up to 500 metres, Suitable for DWL-1000AP, & DWL-1500
[BRAND] D-Link
[MPN#] DWL-50AT
Stocked at supplier
$19.00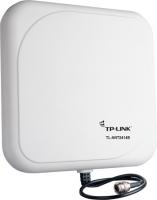 TP-Link 2.4GHz 14dBi Outdoor Yagi-directional Antenna, N-type Female Connector
[BRAND] TP-Link
[MPN#] TL-ANT2414B
Stocked at supplier
$83.00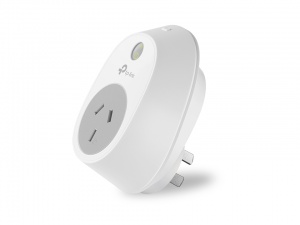 [BRAND] TP-Link
[MPN#] HS100
Stocked at supplier
$61.00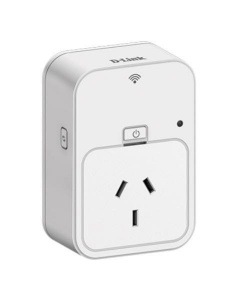 The DSP-W215 mydlink Wi-Fi Smart Plug is a multi-purpose, compact, and easy-to-use device that allows you to monitor and control your home?s electronic devices from wherever you are. Scheduling provides a helpful way to save power while you?re at work or asleep. Most importantly, the DSP-W215 helps safeguard against damage to your home and
...

more
appliances due to overheating, giving you peace of mind. The handy mydlink Home app will allow you to switch your appliances on or off in an instant and lets you change your power schedules on-the-go, ensuring that you won?t have to worry about leaving something on when you?re away.

[BRAND] D-Link
[MPN#] DSP-W215
Stocked at supplier
$64.00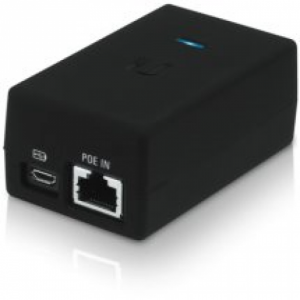 Ubiquiti airGateway Pro, Installer airMAX® WISP Customer Access Point The airGateway™ is an airMAX® WISP customer Wi-Fi solution. It simultaneously connects indoor client devices and powers the outdoor airMAX CPE. Frequency 2.4 GHz , 5 GHz Antenna (1) Internal Range 50 m Power Method PoE, USB Networking Interface Wi-Fi, Ethernet
Stocked at supplier
$65.00