Networking: USB HUB
| | |
| --- | --- |
| To connect more USB devices from one port | |
| | |
| --- | --- |
| 11 item(s) | Price incl. GST |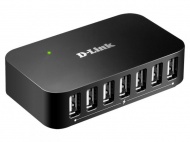 The D-Link DUB-H7 2.0 is a Hi-Speed USB 2.0 7-port hub that is backward compatible with USB 1.0 and 1.1. It provides an out of the box industry standard that allows connection of up to seven USB peripherals or devices to your USB ready PC or Mac. The D-Link DUB-H7 is targeted at PC and Mac users that are expanding the number of USB ports on their
...

more
system.Designed to provide quick and easy access, the D-Link DUB-H7 provides seven type "A" downstream ports for connecting USB peripherals, devices, or other USB hubs. A single type "B" upstream port connects the DUB-H7 to the host computer or another USB hub, enabling up to 127 devices to be connected by cascading multiple hubs. Configured directly by the operating system, the D-Link DUB-H7 operates seamlessly with both Microsoft Windows and Apple Macintosh Operating Systems.

[BRAND] D-Link
[MPN#] DUB-H7
Stocked at supplier
$69.00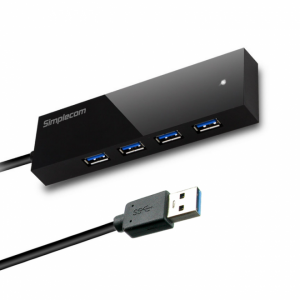 Compact and Slim, Strip-shape Design, No Power Adapter Required

Easy to Install, Plug and Play

Supports SuperSpeed USB 3.0 data transfer rate up to 5 Gbps, 10x faster than USB 2.0

0.5M Cable Length
[BRAND] Simplecom
[MPN#] CH341
Stock in store
$16.50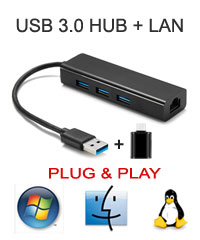 High speed USB 3.0 5Gbps HUB, Gigabit LAN; Plug and Play for Windows / Mac OS / Linux; USB Type A interface and Type C converter included. Suitable for Micrsoft Surface / Apple Macbook Air etc.
[MPN#] S9-8153+5411-A
Stock in store
$20.00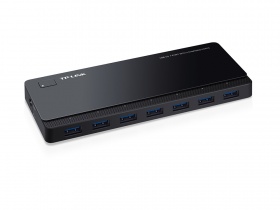 TPLINK USB 3.0 7 PORT HUB WITH 2 CHARGING PORTS
[BRAND] TP-Link
[MPN#] UH720
No stock
$68.00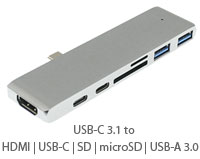 1 USB 3.1 type C input extends to USB-C, USB A 3.0, SD / microSD card reader and 4K HDMI with audio output, for Windows laptop / Macbook
Stock in store
$27.00 [BRAND] Simplecom
[MPN#] CH319-BK
Stock in store
$18.00 [BRAND] Simplecom
[MPN#] CH372PS
Stock in store
$40.00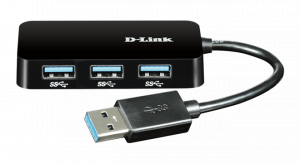 D-Link's DUB-1341 4-Port Super Speed USB 3.0 Hub provides an easy way to add four USB 3.0 ports to your notebook or desktop computer. USB 3.0 lets you reach Super Speed data transfer rates of 5 Gbps, while also supporting High Speed, Full Speed, and Low Speed transfer rates. The four USB 3.0 ports are backwards compatible, so all your devices can
...

more
be plugged in. Compact, with a sleek, black design– take it with you wherever you go.

[BRAND] D-Link
[MPN#] DUB-1341
No stock
$53.00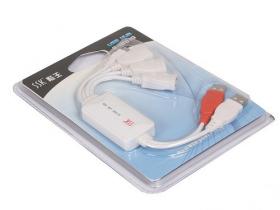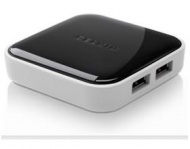 [BRAND] Belkin
[MPN#] F4U020AU
Stocked at supplier
$30.00 [BRAND] Simplecom
[MPN#] CH241
Stock in store
$13.00