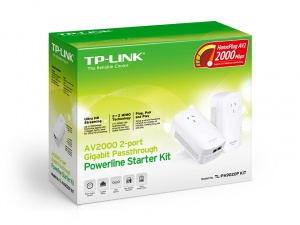 [BRAND] TP-Link
[MPN#] TL-PA9020PKIT
Stock in store
$164.00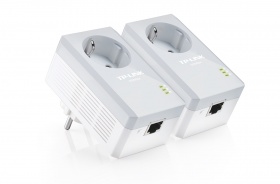 TPLINK AV500 POWERLINE ADAPTER WITH AC PASSTHROUGH STARTER KIT 500Mbps P/LINE DATARATE 1 F
[BRAND] TP-Link
[MPN#] TL-PA4010PKIT
Stock in store
$95.00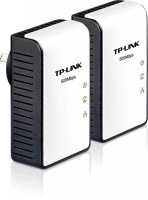 HomePlug AV standard compliant, high-speed data transfer rates of up to 500Mbps No new wires, Easy Plug and Play operation, No configuration required Super small design with a new exterior, blends indiscreetly in front of any power outlet Patented Power-Saving Mode automatically reduces power consumption by up to 85%*
[BRAND] TP-Link
[MPN#] TL-PA411-KIT
Stocked at supplier
$71.00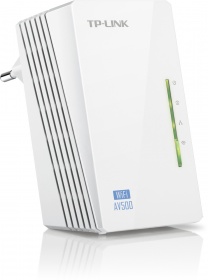 TP-Link TL-WPA4220 300Mbps AV500 WiFi Powerline Extender One Touch Super Range Extension - Wi-Fi Clone Button simplifies your Wi-Fi configuration and helps build a seamless unified home network HomePlug AV standard providing up to 500Mbps high speed data transmission over a home's existing electrical wiring, ideal for lag-free HD or 3D video
...

more
streaming and online gaming Extend 300Mbps wireless connections to previously hard-to-reach areas of your home and office

[BRAND] TP-Link
[MPN#] TL-WPA4220
No stock
$85.00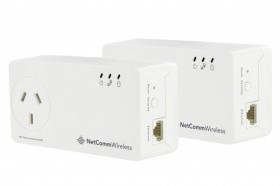 Netcomm NP511 500Mbps Powerline Twin PackTransform your existing electrical wiring into a high-performance online network capable of supporting today?s most bandwidth-intensive activities. With the 500Mbps Powerline Kit with AC Pass-through, all you need is an available power point to create a high speed Internet connection in any room of the
...

more
house. Enjoy high-definition streaming, multimedia and online gaming in any area of the home.A 500Mbps data signal is transmitted between the adapters over Powerline to create an instant access point for bandwidth-intensive devices such as HD-TVs, gaming consoles and Blu-ray players. Simply connect your devices directly to the Ethernet ports for a p

[BRAND] Netcomm
[MPN#] NP511
Stock in store
$99.00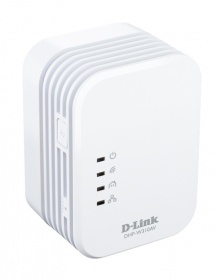 PowerLine AV500 Passthrough Network Starter Kit
[BRAND] D-Link
[MPN#] DHP-P309AV
Stocked at supplier
$97.00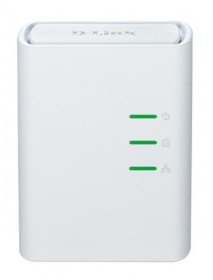 The DHP-309AV PowerLine AV500 Mini Network Starter Kit is compliant with the HomePlug AV standard and uses your home's existing electrical wiring to create a network or extend your existing network. It turns any power outlet into a network connection to access digital media devices, game consoles, print servers, computers, and network storage
...

more
devices throughout your home. This rapid transmission speed makes it ideal for bandwidth-intensive applications, which guarantees smooth HD video streaming, VoIP calls, and lag-free online gaming experiences. This device provides ample network bandwidth, enabling digital home consumers to tap into existing electrical wiring for high-quality multimedia s

[BRAND] D-Link
[MPN#] DHP-309AV
Stocked at supplier
$68.00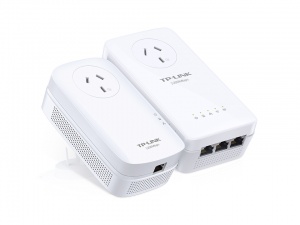 AC1200 – Dual band Wi-Fi with combined speeds of up to 1200Mbps
[BRAND] TP-Link
[MPN#] TL-WPA8630P KIT
No stock
$216.00 [BRAND] TP-Link
[MPN#] TL-WPA7510KIT
No stock
$161.00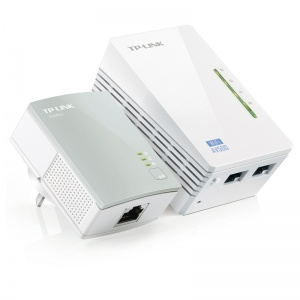 [BRAND] TP-Link
[MPN#] TL-WPA4220KIT
Stocked at supplier
$128.00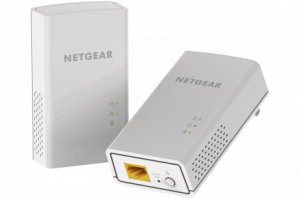 NETWORK EXTENDER OVER POWERLINE, 1Gbps with HOMEPLUG AV2, set of 2x PL1000, 2 years warranty
[BRAND] Netgear
[MPN#] PL1000-100AUS
Stocked at supplier
$133.00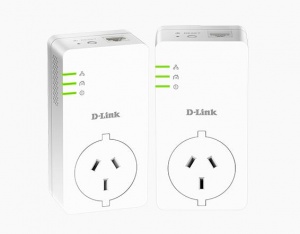 PowerLine AV2 1000 Passthrough Adapter Starter Kit
[BRAND] D-Link
[MPN#] DHP-P601AV
Stocked at supplier
$138.00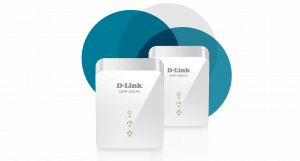 PowerLine AV2 1000 Gigabit Starter Kit
[BRAND] D-Link
[MPN#] DHP-601AV
Stocked at supplier
$115.00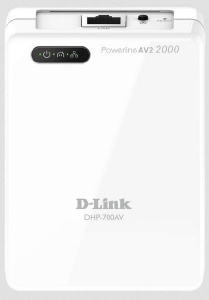 PowerLine AV2 2000 Gigabit Network Kit
[BRAND] D-Link
[MPN#] DHP-701AV
Stocked at supplier
$154.00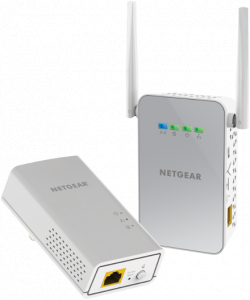 [BRAND] Netgear
[MPN#] PLW1000-100AUS
Stocked at supplier
$191.00 [BRAND] ASUS
[MPN#] 90IG0260-BZ7100
No stock
$284.00