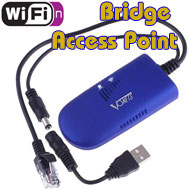 This product can covert from wireless to wired, it receives WiFi signal and output wirelessly. So it is suitable for any device which has wired network connection but without wireless function, and doesn't required any drivers. Such as wired surveillance systems, all Linux computers, game boxes etc.
Works at 2 modes:
Repeater Mode,
...

more
receiving Wireless WiFi, output to Cable + WiFi
Access Point mode, Connect to internet cable, output to WiFi
DC input range: 5~12V; USB & DC 2.0 power connectors

[MPN#] VAP11G-300
>300+ sold
Stock in store
$46.00

TP-Link 450Mbps Advanced Wireless N Access Point
[BRAND] TP-Link
[MPN#] TL-WA901N
Stock in store
$59.00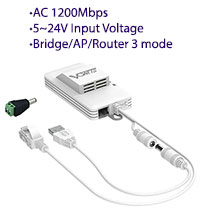 300Mbps@2.4G; 900Mbps@5.8G.
Dual power input. Can be powered by USB port / DC plug. Wide DC input rang: 5~15V. 10W recommended
Supports Bridge / Repeater / Access Point mode.
Frequently used: converting your wired LAN device wirelessly. E.g a printer / cash register which has LAN port but without wireless. wirelessly
[MPN#] VAP11AC
Stock in store
$92.00 UniFi AC Lite Access Point 802.11ac Dual Radio Access Point. The UniFi AC Lite AP features the latest Wi-Fi 802.11ac technology in a refined industrial design and is ideal for cost-effective deployment of high-performance wireless networks. Dual-Radio Performance, Gigabit Speeds The UniFi AC Lite AP delivers 5x the performance of the
...

more
first-generation UniFi AP while still maintaining Ubiquiti's disruptive pricing strategy. Sleek, Ultra-Compact Design The UniFi AC Lite AP features a cleaner design in a reduced footprint – half the size compared to the standard UniFi AP. Scalable Enterprise Wi-Fi Management The UniFi Controller v4 software is a powerful, enterprise wireless software engine ideal for high-density client deployments requiring low latency and high uptime performance. With its software-based capabilities, the UniFi virtual control plane allows for unlimited scalability under one centralized controller. Remotely access the UniFi Controller to upgrade deployed UniFi APs while in the field. POE-24-12W-G included

[BRAND] ubiquiti
[MPN#] UAP-AC-LITE
Stocked at supplier
$145.00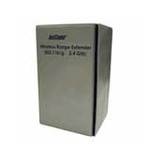 The NetComm Wireless Extender is a passive device that sends a Wireless LAN signal to where it is needed the most. Simply place the EM3000 over the Omni Dipole antenna of the NP5400 Access Point or the NP5420 and NP5430 Client Adaptors and position it in the direction that requires coverage. It can even be used on Access Points with two antennas
[BRAND] Netcomm
[MPN#] NNEEM3000
Stock in store
$7.00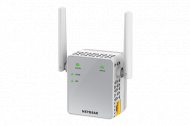 [BRAND] Netgear
[MPN#] EX3700-100AUS
Stocked at supplier
$112.00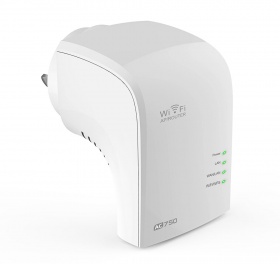 AP Router
[BRAND] Minitar
[MPN#] MR750AC
Stocked at supplier
$64.00 817882023399
[BRAND] ubiquiti
[MPN#] LBE-5AC-GEN2-AU
Stocked at supplier
$107.00 817882024655
[BRAND] ubiquiti
[MPN#] UAP-AC-PRO-AU
Stocked at supplier
$235.00 817882025027
[BRAND] ubiquiti
[MPN#] UAP-NANOHD-3
Stocked at supplier
$776.00 817882025072
[BRAND] ubiquiti
[MPN#] UAP-NANOHD-AU
Stocked at supplier
$272.00 [BRAND] TP-Link
[MPN#] EAP115
Stocked at supplier
$71.00 6935364095994
[BRAND] TP-Link
[MPN#] RE450
Stocked at supplier
$138.00 6935364099343
[BRAND] TP-Link
[MPN#] TL-WA855RE
Stocked at supplier
$60.00 [BRAND] TP-Link
[MPN#] NHTL-OC200
Stocked at supplier
$132.00 [BRAND] TP-Link
[MPN#] NWTL-DECOM4-3
Stocked at supplier
$246.00 [BRAND] TP-Link
[MPN#] RE500X
Stocked at supplier
$144.00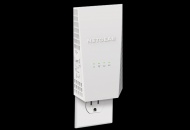 [BRAND] Netgear
[MPN#] EX6250-100AUS
Stocked at supplier
$199.00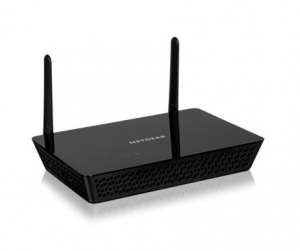 SOHO Standalone AC1200 Dual Band 802.11ac Access Point
[BRAND] Netgear
[MPN#] WAC104-100AUS
Stocked at supplier
$127.00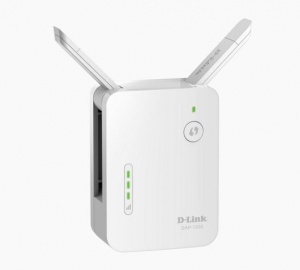 DAP-1330 WIRELESS N300 RANGE EXTENDER
[BRAND] D-Link
[MPN#] DAP-1330
Stocked at supplier
$92.00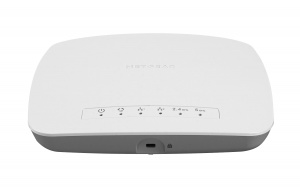 [BRAND] Netgear
[MPN#] WAC510-10000S
Stocked at supplier
$157.00 [BRAND] TP-Link
[MPN#] RE305
Stock in store
$101.00 [BRAND] TP-Link
[MPN#] HS110
Stocked at supplier
$63.00 [BRAND] TP-Link
[MPN#] EAP225
Stocked at supplier
$116.00