Networking: Wireless Network Card / Adapter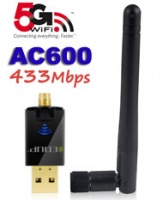 Dual band WiFi & Bluetooth 4.2 combine. Faster 433Mbps @5GHz / 150Mbps @2.4GHz dual band wireless USB adapter with 2dBi antenna. Windows OS (From XP ~ 10) supported and some version of Linux & Mac (Please go to manufacturer website to check). Realtek chipset
[BRAND] EDUP
[MPN#] EP-AC1661
>300+ sold
Stock in store
$20.00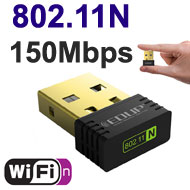 mini sized USB WiFi dongle. Supports Windows, Mac OS and Linux operating system.
[BRAND] EDUP
[MPN#] EP-N8553
>300+ sold
Stock in store
$9.00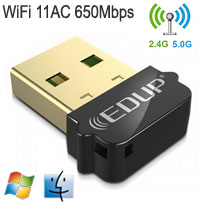 Realtek 8811AU chipset. •Speed up to: 433Mbps at 5GHz | 150Mbps at 2.4GHz. Windows XP / Vista / 7 / 8 / 8.1 / 10, Mac OS and Linux supported
[BRAND] EDUP
[MPN#] EP-AC1619
>300+ sold
Stock in store
$19.00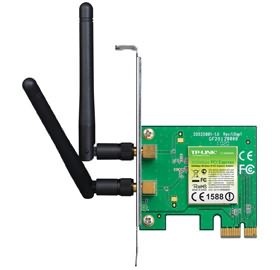 NEW TP-LINK TL-WN881ND 300Mbps Wireless N PCI Express Adapter, Atheros, 2T2R, 2.4GHz, 802.11n/g/b, 2 detachable antennas. - Wireless N speed up to 300Mbps makes it ideal for video streaming, online gaming and Internet calls - 2T2R MIMO™ delivers greater throughput at range versus conventional 1T1R - Easily setup a highly secured wireless
...

more
link with QSS software embedded - Supports 64/128 WEP, WPA /WPA2/WPA-PSK/WPA2-PSK(TKIP/AES), supports IEEE 802.1X - Supports Windows 7 32/64bit, Windows XP 32/6

[BRAND] TP-Link
[MPN#] TL-WN881ND
>50+ sold
Stock in store
$23.00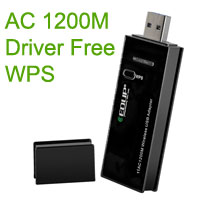 USB 3.0 interface; 300Mbps @ 2.4GHz; 867Mbps @5.8GHz; Driver built-in the device; Windows supported; MediaTek 7612 chipset.
[BRAND] EDUP
[MPN#] EP-AC1616
Stock in store
$27.00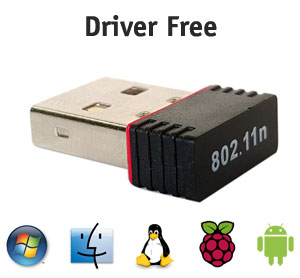 A wide range operating system supported USB wireless adapter. Plug & play for most of OS, Realtek RTL8188CUS chiipset
[MPN#] RTL-WR04
Stock in store
$10.00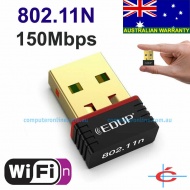 [BRAND] EDUP
[MPN#] 6955690004781
Stock in store
$9.00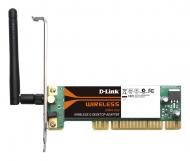 *Wireless G Desktop Adapter
* Easily connect to your wireless network to get online from your desktop or notebook PC
* Works with 802.11g and 802.11b wireless networks
* Connects to user to wireless network from desktop PC using the DWA-510 Wireless G Desktop Adapter and browse the web, check e-mail, and chat with friends and
...

more
family online
* Protect data & privacy, the Wireless G Desktop Adapter supports WEP and W encryption for connecting to a secure wireless network.

[BRAND] D-Link
[MPN#] DWA-510
Stock in store
$15.00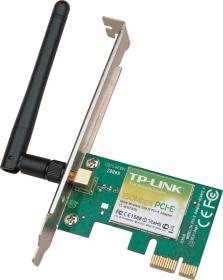 TP-Link 150M Lite-N Wireless PCI Express Adapter works with 802.11n/g/b
[BRAND] TP-Link
[MPN#] TL-WN781ND
No stock
$19.00