Networking: Wired Network Cards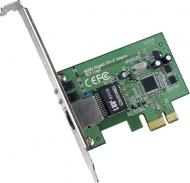 10/100/1000Mbps PCIe Adapter
32-bit PCIe interface, saving the finite chassis space
Wake-on-LAN, convenient to manage over LAN
Realtek RTL8168B chipset
[BRAND] TP-Link
[MPN#] TG-3468
>50+ sold
Stock in store
$21.00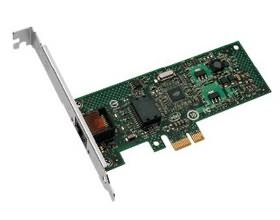 For PCs with PCI Express (PCIe*) slots, the Intel® Gigabit CT Desktop Adapter offers the newest technology for maximizing system performance and increasing end-user productivity. Specifically, the Intel Gigabit CT Desktop Adapter uses auto-negotiation to ensure the adapter runs at the highest available network speed (10, 100, or 1000 Mbps),
...

more
and it maintains full bandwidth capacity with the dedicated bandwidth of a PCI Express input/output (I/O) bus to provide connectivity you can count on.

[BRAND] Intel
[MPN#] EXPI9301CTBLK
No stock
$84.00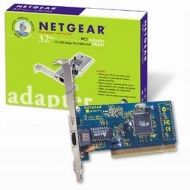 NETGEAR's FA311 Ethernet Network Card connects you to other networked computers, printers, zip drives, routers, network storage and the Internet. Plug it in and you'll achieve high-speed transfer of all kinds of data. NETGEAR's single chip design improves the reliability of your network card performance.
[BRAND] Netgear
[MPN#] FA311
Stock in store
$10.00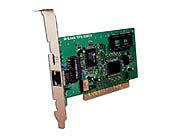 Full-duplex to double speed to 200Mbps.PCI Plug &, play.WOL provides power managment for PC.Drivers, Netware,SCO Unix,Win 95,98,2000,ME,XP & NT
[BRAND] D-Link
[MPN#] DFE-530TX
Stock in store
$10.00


Media Converter with SC Fiber Connector.UTP to, Multimode Fiber Media Converter.SC Fiber Connector, Includes Power Suply for Standalone use.
[BRAND] D-Link
[MPN#] DMC-700SC
Stocked at supplier
$301.00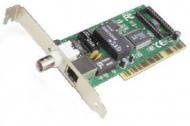 10Mb PCI network card. RJ45 and coaxial connection. Retail version.
Stock in store
$9.90