Networking: ubiquiti UniFi AC Lite Access Point 802.11ac Dual Radio Access Point. The UniFi AC Lite AP features the latest Wi-Fi 802.11ac technology in a refined industrial design and is ideal for cost-effective deployment of high-performance wireless networks. Dual-Radio Performance, Gigabit Speeds The UniFi AC Lite AP delivers 5x the performance of the
...

more
first-generation UniFi AP while still maintaining Ubiquiti's disruptive pricing strategy. Sleek, Ultra-Compact Design The UniFi AC Lite AP features a cleaner design in a reduced footprint – half the size compared to the standard UniFi AP. Scalable Enterprise Wi-Fi Management The UniFi Controller v4 software is a powerful, enterprise wireless software engine ideal for high-density client deployments requiring low latency and high uptime performance. With its software-based capabilities, the UniFi virtual control plane allows for unlimited scalability under one centralized controller. Remotely access the UniFi Controller to upgrade deployed UniFi APs while in the field. POE-24-12W-G included

[BRAND] ubiquiti
[MPN#] UAP-AC-LITE
Stocked at supplier
$136.00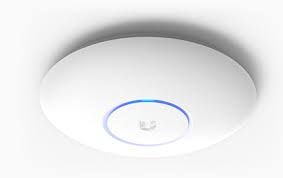 The UniFi AC Pro AP features the latest Wi-Fi 802.11ac, 3x3 MIMO technology in a refined industrial design and is ideal for deployment of maximum‑performance wireless networks.
[BRAND] ubiquiti
[MPN#] NHU-UAP-AC-PRO
Stocked at supplier
$208.00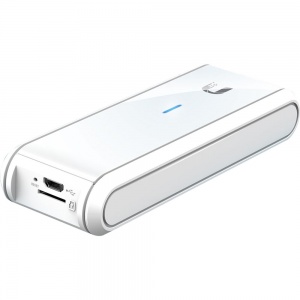 Ubiquiti Unifi Cloud Key UC-CK Hybrid Cloud Device Management Featuring Hybrid Cloud technology, the Ubiquiti Unifi Cloud Key UC-CK securely runs a local instance of the UniFi Controller software and features cloud Single Sign-On for remote access.The UniFi Cloud Key combines the best of local and cloud management: local network security combined
...

more
with convenient remote access.Powerful Quad-Core ArchitectureThe Ubiquiti Unifi Cloud Key UC-CK provides top processing power for centralized device management.Plug and Play InstallationInstant setup: connect the Ubiquiti Unifi Cloud Key UC-CK to 802.3af PoE and run the UniFi Controller setup wizard.

[BRAND] ubiquiti
[MPN#] UC-CK
Stock in store
$134.00 UniFi In-Wall WiFi Access Point The UniFi® In-Wall Wi-Fi AP is ideal for: deployments in the the hospitality industry (Hotels, Motels, ...) or office/campus environments. retrofitting an existing, in-wall, wired Ethernet jack to include a centrally managed WiFi access point. Instant Deployment Transform any existing Ethernet outlet
...

more
into a versatile UniFi AP – no additional wiring needed. Easy Installation Upgrade any single-gang Ethernet outlet to the UniFi In-Wall Wi-Fi AP. Power over Ethernet The UniFi In-Wall Wi-Fi AP is designed to be powered by an 802.3af/at Alternative-A POE supply (not included) or use UniFiSwitch or EdgeSwitch Technical Specifications • Networking Interface: (3) 10/100 Ethernet Ports • Antenna Gain: 1dBi • Max TX Power: 17dBm • Max Data Speed: 150Mbps • Max Range: 82'(25m) • Buttons: Reset • Wifi Standards: 802.11 b/g/n • Power Method: PoE 802.3af • Maximum Power Consumption: 6W • VLAN: 802.1Q • Concurrent Clients: 100+ • BSSID: Up to Four Per Radio • Power Save: Supported • Wireless Security: WEP, WPA-PSK, WPA-Enterprise (WPA/WPA2, TKIP/AES) • Certifications: CE, FCC, IC • Mounting: 1-Gang Electrical Wall Box (Not included)

[BRAND] ubiquiti
[MPN#] UAP-IW
Stocked at supplier
$85.00 Features •(8) Gigabit RJ45 ports •(2) SFP ports •Non-blocking throughput: 10 Gbps •Switching capacity: 20 Gbps •Forwarding rate: 14.88 Mpps •Maximum power consumption: 150W •Supports POE+ IEEE 802.3at/af and 24V Passive PoE •Desktop mountable (unable to be stacked) use this AU power cord - CBPOWERNEW
[BRAND] ubiquiti
[MPN#] US-8-150W
Stocked at supplier
$321.00 Gigabit Ethernet performance combined with Industrial strength construction and a 150Watt power supply. The TOUGHSwitch PRO version is capable of powering up to eight 24V or 48V devices with software selectable output voltage control. It is the ideal PoE solution for use with Ubiquiti airMAX base station deployments.Part Number: TS-8-PRO
[BRAND] ubiquiti
[MPN#] TS-8-PRO
Stocked at supplier
$291.00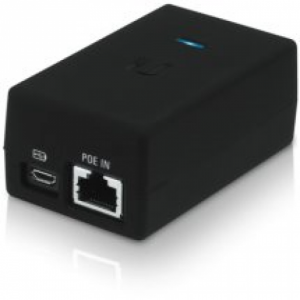 Ubiquiti airGateway Pro, Installer airMAX® WISP Customer Access Point The airGateway™ is an airMAX® WISP customer Wi-Fi solution. It simultaneously connects indoor client devices and powers the outdoor airMAX CPE. Frequency 2.4 GHz , 5 GHz Antenna (1) Internal Range 50 m Power Method PoE, USB Networking Interface Wi-Fi, Ethernet
Stocked at supplier
$65.00