Networking: ubiquiti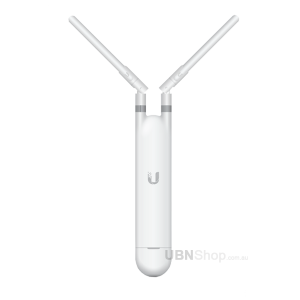 810354025785
[BRAND] ubiquiti
[MPN#] UAP-AC-M-AU
Stocked at supplier
$145.00 UniFi AC Lite Access Point 802.11ac Dual Radio Access Point. The UniFi AC Lite AP features the latest Wi-Fi 802.11ac technology in a refined industrial design and is ideal for cost-effective deployment of high-performance wireless networks. Dual-Radio Performance, Gigabit Speeds The UniFi AC Lite AP delivers 5x the performance of the
...

more
first-generation UniFi AP while still maintaining Ubiquiti's disruptive pricing strategy. Sleek, Ultra-Compact Design The UniFi AC Lite AP features a cleaner design in a reduced footprint – half the size compared to the standard UniFi AP. Scalable Enterprise Wi-Fi Management The UniFi Controller v4 software is a powerful, enterprise wireless software engine ideal for high-density client deployments requiring low latency and high uptime performance. With its software-based capabilities, the UniFi virtual control plane allows for unlimited scalability under one centralized controller. Remotely access the UniFi Controller to upgrade deployed UniFi APs while in the field. POE-24-12W-G included

[BRAND] ubiquiti
[MPN#] UAP-AC-LITE
Stocked at supplier
$142.00 817882024655
[BRAND] ubiquiti
[MPN#] UAP-AC-PRO-AU
Stocked at supplier
$228.00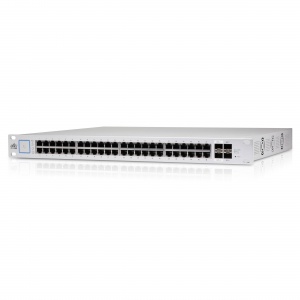 Features •(48) Gigabit RJ45 ports •(2) SFP ports •(1) Serial console port •Non-blocking throughput: 70 Gbps •Switching capacity: 140 Gbps •Forwarding rate: 104.16 Mpps •Maximum power consumption: 56W •Rackmountable use this AU power cord - CBPOWERNEW
[BRAND] ubiquiti
[MPN#] US-48
Stocked at supplier
$607.00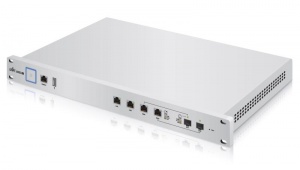 The UniFi Security Gateway Pro (USG-PRO-4) extends the UniFi Enterprise System to encompass routing and security for your network. It combines reliable security features with high?performance routing technology in a cost-effective unit. The USG-PRO-4 has a Rack-mountable form factor with fiber connectivity options and a dual-core, 1 GHz
...

more
processor for maximum hardware?accelerated performance. Features •The USG-PRO-4 offers optional SFP ports for fiber connectivity to support backhaul applications. •(2) 10/100/1000 RJ45 Ports •(2) 10/100/1000 RJ45/SFP Combination Ports •(1) RJ45 Serial Console Port •Rack-Mounting Capability •Layer 3 Forwarding Performance •Packet Size of 64 Bytes: 1,000,000 pps •Packet Size of 514 Bytes or Larger: 1 Gbps per Port Line Rate

[BRAND] ubiquiti
[MPN#] USG-PRO-4
Stocked at supplier
$437.00 817882025027
[BRAND] ubiquiti
[MPN#] UAP-NANOHD-3
Stocked at supplier
$766.00 note: MAGNETIC FEETS as accessory on the booklet are not included. Ubiquiti UVC-NVR is a plug-and-play NVR appliance with low power consumption. The airVision software is pre-installed for quick and easy installation. No additional software is required. Plug it into the network, go through the configuration wizard, and it is set up and ready to
...

more
go. The airVision NVR has a built-in 500 GB hard drive. This equates to approximately 1200 recording hours @ 480p resolution or 400 recording hours at 720p resolution (these can vary depending on the frame rate). For additional storage, connect USB 3.0 hard drives or network storage devices. Event Recordings airVision gives you a variety of options and settings to customize what your cameras record. Detailed Statistical Reporting Quickly assess important camera activity and NVR performance with easy-to-read graphs. Advanced Analytics Customize your own motion detection zones. You can place several zones and set their alarm sensitivities as high or low as the situation demands.

[BRAND] ubiquiti
[MPN#] UVC-NVR
Stocked at supplier
$439.00