Notebook: Lenovo
| | |
| --- | --- |
| 26 item(s) | Price incl. GST | [BRAND] Lenovo
[MPN#] 81AX00HFAU
Stocked at supplier
$981.00

ThinkPad Tablet DC Charger
[BRAND] Lenovo
[MPN#] 0A36247
Stocked at supplier
$25.00 [BRAND] Lenovo
[MPN#] 40A20170AU
Stocked at supplier
$318.00 [BRAND] Lenovo
[MPN#] 40A10090AU
Stocked at supplier
$97.00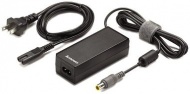 [BRAND] Lenovo
[MPN#] 0A36270
Stocked at supplier
$51.00 Value-conscious without sacrificing performance, the stylish and reliable V330 15-inch laptop helps you focus on running a successful business. Powerful Intel technology keeps you working productively. Optimized for security, flexibility, and reliability, it will reduce the burden on your IT team. Your work is sure to impress with this laptop for no-nonsense business professionals.
[BRAND] Lenovo
[MPN#] 81AX00HKAU
Stocked at supplier
$1269.00 [BRAND] Lenovo
[MPN#] L490(20Q5S01000)
Stocked at supplier
$1443.00 Meet the V145 15" laptop, designed to make your everyday business better. Improve productivity and efficiency with its robust AMD processor and graphics, keep your data safe with professional-level encryption, and give your employees the comfort of its ergonomic features wrapped up in a chassis with a sharp, clean, professional look.
[BRAND] Lenovo
[MPN#] 81MT0047AU
Stocked at supplier
$419.00 [BRAND] Lenovo
[MPN#] 20LDS0NJ00
Stocked at supplier
$1558.00 [BRAND] Lenovo
[MPN#] 192158950372
Stocked at supplier
$1953.00