 ADS-3600W ADVANCED DOCUMENT SCANNER 50PPM NET WIFI LCD
[BRAND] Brother
[MPN#] ADS-3600W
Stocked at supplier
$1199.00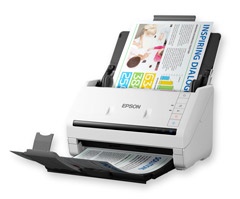 [BRAND] EPSON
[MPN#] B11B228501
Stocked at supplier
$529.00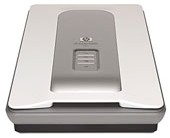 * Up to 4800 dpi
* 96-bit
* Flatbed
* Windows: BMP, JPEG, TIFF, TIFF compressed, PNG, PCX, Flashpix (FPX), PDF, PDF searchable, RTF, HTM, TXT; Macintosh: TIFF, PICT, JPEG, GIF, FlashPix, Plain Text, PDF, HTML, Rich Text" * Hi-Speed USB - compatible with USB 2.0 specifications
* 303 x 508 x 98 mm
* 4.4 kg

Stocked at supplier
$375.00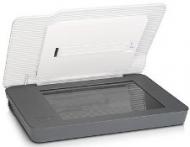 HP G3110 PHOTO SCANNER
Flatbed, 4800 x 9600 dpi, scan to email or pdf,
print copies using a PCs printer, edit txt with
OCR software.
Stocked at supplier
$201.00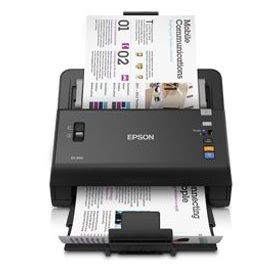 [BRAND] EPSON
[MPN#] B11B222501
Stocked at supplier
$1134.00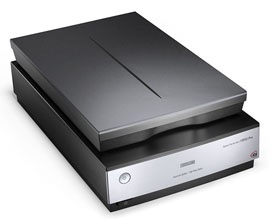 [BRAND] EPSON
[MPN#] B11B223501
Stocked at supplier
$881.00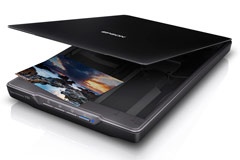 [BRAND] EPSON
[MPN#] B11B232501
Stocked at supplier
$139.00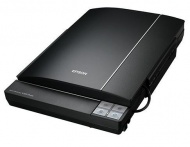 Epson Perfection V370 Flatbed Photo Scanner B11B207441Outstanding photographic scan quality with 4800 x 9600 optical resolution, 3.2Dmax and high quality document and film scanning, versatile film scanning with the ability to scan 35mm filmstrips, 35mm mounted slides.Specifications :Scanner Type : Flatbed colour image scanner Optical Resolution :
...

more
Main 4800 dpi x Sub 9600 dpi Document Size Reflective : 216 x 297mm (A4+Letter) Transparency : 35mm Strip film 6 frames 35mm Slides 4 frames Interface :USB 2.0 Hi-speed Photoelectric Device : Matrix CCD (12 line with on chip micro lenses)Light Source : White LED Sub-Scanning Method : Fixed document and moving carriage Performance : Output Resolution :50 6400, 9600, 12800 dpi (50 to 6400 dpi in 1dpi increments) Colours : Internal 48 bit (281.5 trillion colours)Output 48 bit (281.5 trillion colours)24 bit (16.7 colours million)16 bit (65,536 grayscale levels)8 bit (256 grayscale levels)1 bit Monochrome Scanning Speed : Reflective Scanning Monochrome : A4 300dpi 11 secs 24bit Colour :A4 300dpi 14 secs Film Scanning :35mm Positive film, 2400dpi, 35sec Draft Mode ; 42sec Best Mode 35mm Negative film, 2400dpi, 46sec Draft Mode ; 56sec Best Mode Easy Scanning : 4 Easy Push Buttons linked to Epson Event Manager,Multiple page scan to PDF with scanner buttons, High compression PDF,Searchable PDF, Text Enhancement, Colour Enhance and Dropout features,Correct Document Skew, Stand-Alone Application and Scan to File Feature,Multi Purpose User Interface, Multi Document Auto Detection,Multi Document Auto Cropping, Auto Skew Correction, Auto Photo Orientation, Multi Marquee, Film Scanning Thumbnail Preview OS : Windows 7,7x64,Vista,Vista64,XP,XPx64,2000,Mac OS 10.3.9 or laterWarranty : Standard 12 Months Return to Base Optional Additional 2 Years Warranty 3YWPV370 Dimensions (w x d x h) : 430mm x 280mm x 66.5mm Weight : 2.8 kgs approx

[BRAND] EPSON
[MPN#] B11B207441
Stocked at supplier
$224.00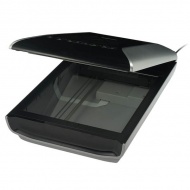 CS9000FMKII SCANNER FLATBED
No stock
$334.00

[BRAND] EPSON
[MPN#] B11B225501
No stock
$179.00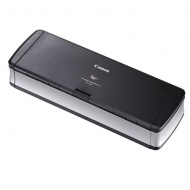 [BRAND] Canon
[MPN#] P215MKII
Stocked at supplier
$383.00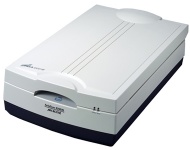 Flatbed with transparency adaptor included, A3+ size, USB2. 6400x3200dpi. Incl. IT8 calibration targets and full SilverFast Studio 8 for Windows & Mac 10.8, 1 year warranty RTB.
No stock
$4041.00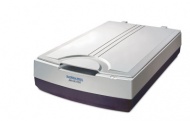 A3+ size. USB2. For Windows & Mac, 1 year warranty RTB.
No stock
$2309.00


Stock in store
$50.00 [BRAND] EPSON
[MPN#] B11B226501
Stocked at supplier
$488.00 [BRAND] EPSON
[MPN#] B11B242501
Stocked at supplier
$422.00 [BRAND] Brother
[MPN#] DS-620
Stocked at supplier
$154.00 [BRAND] Fujitsu
[MPN#] IX500
Stocked at supplier
$620.00 Stocked at supplier
$468.00 [BRAND] Brother
[MPN#] ADS-2800W
No stock
$741.00 [BRAND] Brother
[MPN#] DS-720D
Stocked at supplier
$223.00 SCANJET ENTERPRISE FLOW 5000 S4 SHEET FEED SCANNER / 50 PPM 100 IPM / UP TO 600 DPI / RDDC 6000 PAGES / ADF CAPACITY 80 SHEETS / USB / ADF SINGLE PASS DUPLEX
No stock
$869.00 DR-C240, DUPLEX, 60SHT FEEDER 45PPM DOCUMENT SCANNER
[BRAND] Canon
[MPN#] DR-C240
No stock
$735.00 100 ADF ROLLER REPLACEMENT KIT - FOR M680 SERIES / M525 SERIES / M575 SERIES / M775 SERIES / M630 SERIES / M725 SERIES / M575 SERIES / M570DW / X585Z / X585F / SCANJET 7500 / 8500
Stocked at supplier
$97.00 SCANJET PRO 3500 F1 FLATBED SCANNER / 25 PPM 50 IPM / ADF UP TO 600 DPI FLATBED UP TO 1200 DPI / RDDC 3000 PAGES / ADF CAPACITY 50 SHEETS / USB / ADF SINGLE PASS E-DUPLEX
Stocked at supplier
$457.00