Successor to the acclaimed LaCie Rugged, the Rugged Mini shares its iconic orange design and secure form factor, and is tougher with rain- and pressure-resistance for added protection. The Rugged Mini also comes with encryption software to keep your files confidential and safe from intrusion. Plus, with the latest USB 3.0 interface, this portable drive offers a convenient and efficient way to expand storage and protect your digital assets with up to 5Gbps bus speed.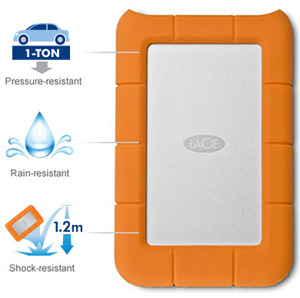 Maximum Reliability
The LaCie Rugged Mini Hard Disk shares features with the popular Rugged Hard Disk, like shock resistance, drop resistance, and a rubber sleeve for added protection. But the Rugged Mini has gone a step further: it's also rain-resistant, and pressure-resistant - you can drive over it with a 1-ton car, and it still works! Its small size makes it perfect to take with you wherever you go, and its Rugged exterior provides protection against accidental drops, shock, or pressure.
The Speed of USB 3.0

With the Rugged Mini, you've got the speed of USB 3.0, and full backward compatibility with USB 2.0*, meaning that you can use it on almost any computer. You can transfer a 700 MB video file in less than 7 seconds with USB 3.0, compared to 25 seconds with USB 2.0**.
* To achieve full interface bandwidth, connect the product to a USB 3.0 port on a computer or device.
** Actual data rates may vary depending on operating environment and other factors.
*** Based on a 700 MB video file.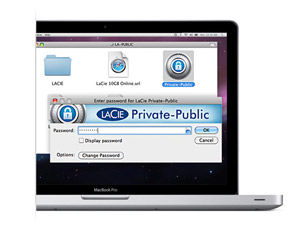 LaCie Private-Public
The Rugged Mini doesn't just keep your data safe from external forces - it also protects against intrusion. With the included secure password protection software, it's easy to make sure that your files are secure and protected, no matter where you go. You can even access your password-protected files using any computer, ensuring complete data mobility-and complete data safety.
User-friendly Software Suite Included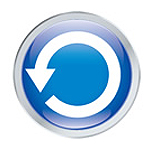 Automatic Backup
Easy setup and automatic worry-free backup for both PC and Mac computers.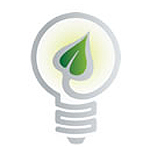 Password Protection
LaCie Private-Public software ensures your files remain completely confidential. (Encryption software is only available via download and is not available in Russia.)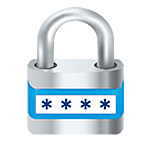 40% Energy Savings
Automatic Eco mode lowers the power consumption by up to 40% when not in use, increasing the battery life of your notebook or laptop. (Up to 40% energy savings with automatic standby. May vary depending on capacity and from one drive to another.)
If you find cheaper price than us within Australian websites, please
Click here
.