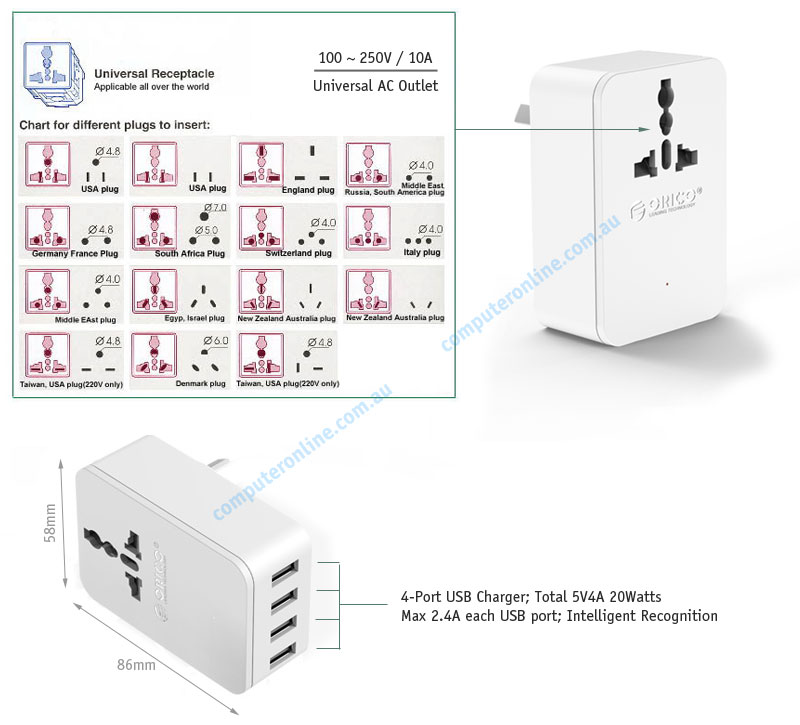 The same as a mouse
Light and handy
The size is 58 x 36 x 32mm, the same as a mouse, light and handy, not occupying much space wherever you put it in your bag or suitcase.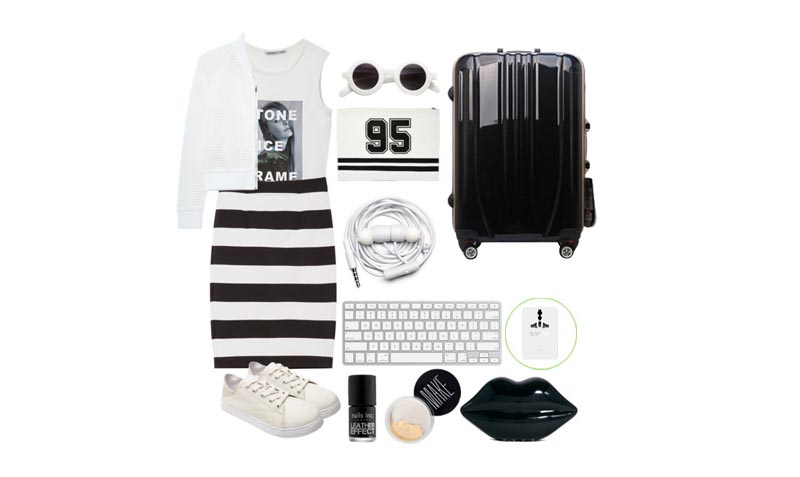 Enough to convert
Multi-function outlet
Output is a multi-function outlet which fits for CN / UK / US / AU / EU plug.

110 - 240V wide voltage supported
Charging without national boundaries
ORICO S4U travel converter applies to 110 - 240V, adapting to different power conditions of many countries and areas.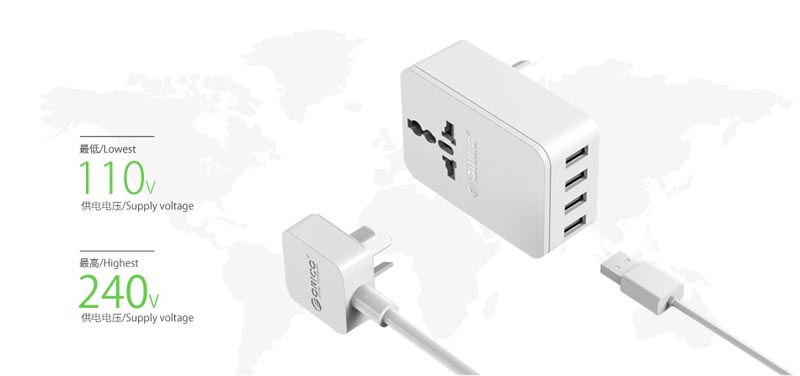 4 USB charging ports
S4U provides 4 USB ports and each port recognizes smartphones, tablets and other 5V devices to deliver ideal current each time of up to 2.4A, sparing the worry of carrying power adapters.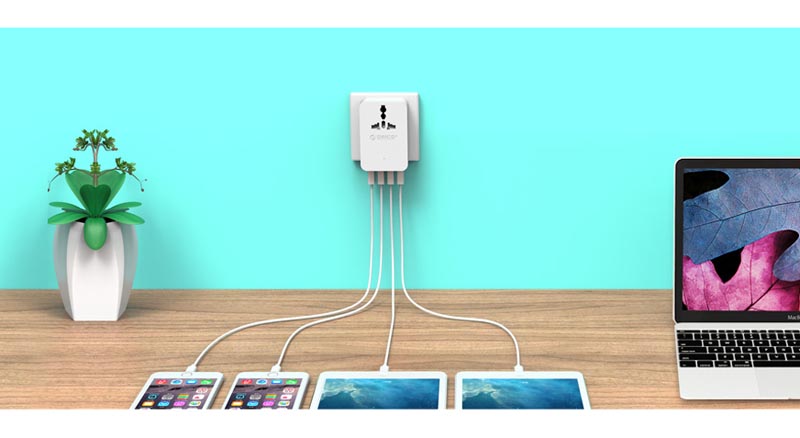 Fully charged for a while
Thanks to its synchronous rectification technology, its electric energy conversion rate reaches up to 88%, which causes less unnecessary heat and is more environment-friendly.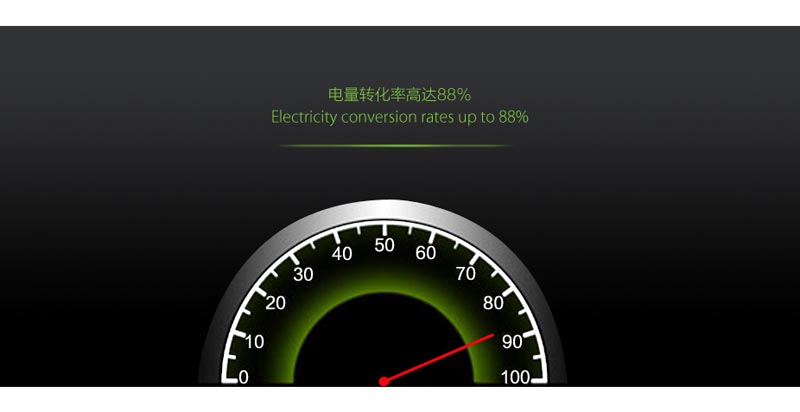 2.8A current control
More secure
A current control circuit only approves a current whose value is under 2.8A for each port, helping to defend the integrity of devices and avoid accidents.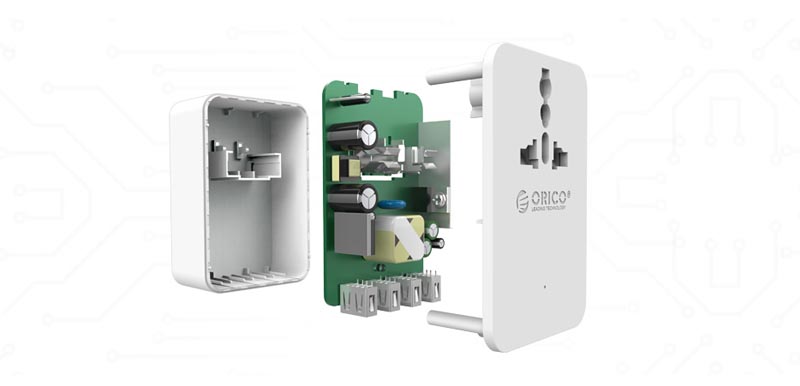 High technology, multi-protection safety system
Made of high strength fireproof material, equipped with high-end solid-state capacitors, built in safety guard, over current, over voltage, short circuit, over charging, over heat protection to keep devices safe.