Multimedia Devices: TV-out adaptors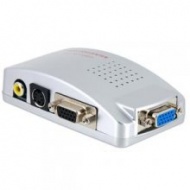 VGA port of your computer output Video / S-Video signals for TV, VCR etc.
Stock in store
$22.00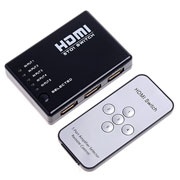 The device routes Video / Audio from 5 different input sources to your single HDMI display unit. Controllable by the buttons on the switch or by the remote control to select an input signal source.
Stock in store
$10.00

HDMI signal converts video & audio to CVBS RCA signal output for your FTV system TV / VCR / DVD recorder etc.
NTSC /PAL supported by pressing a button
USB powered
Stock in store
$37.00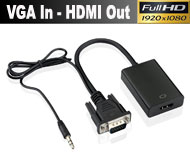 Converts VGA signal to HDMI output, Computer VGA output -> the converter -> HDMI TV / Monitor
Stock in store
$18.00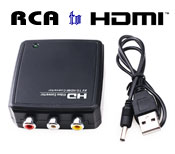 CVBS RCA signal (Video + Audio) input to HDMI output for your monitor / projector etc. which HDMI interface is enabled
NTSC /PAL supported by pressing a button
USB powered
[MPN#] R2HD01
Stock in store
$43.00