Optical Devices: LG
| | |
| --- | --- |
| 36 item(s) | Price incl. GST |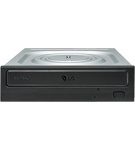 Black SATA Drive, Cyberlink
[BRAND] LG
[MPN#] GH24NSD1
>50+ sold
Stock in store
$19.99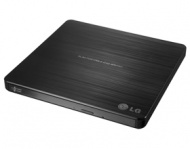 M-DISC™ SUPPORTThe M-DISC™uses a patent rock-like recording surfaceinstead of organic dye to etch your records for a lifetime. The M-DISC had been tested and proven to outlast standard DVD-R. LG M-Ready Drive is the one and only drive for buring the M-DISC and offers the best archival storage solution.For more information please refer
...

more
to the website, www.m-disc.comJAMLESS PLAYA damaged disc can cause interupptions during movie playback. Jamless Play allows for the disc to continously run smoothly as it jumps over scratched, damaged and smudged areas of the disc.SILENT PLAYAs a disc is being read, Silent Play technology automaticallycontrols the disc read speed for optimal noise reduction.TV CONNECTIVITYQuickly and easily connect to TVs, digital photo frames and PCs via USB for playback.WINDOWS8 & MAC COMPATIBLEEnjoy complete freedom in use with compatible support for both Windows 8 and MAC OS. Now, no matter what type of system you choose to use you'll enjoy a convenience experience that doesn't require any consideration for compatibility.GENERAL SPECIFICATIONSInterface TypeUSB 2.0DRIVE TYPEInternal/ExternalExternal

[BRAND] LG
[MPN#] GP60NB50.AYBE10B
Stocked at supplier
$48.00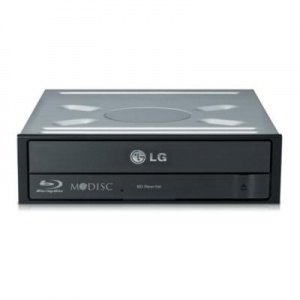 The Beauty of Blu-ray World's fastest BD-R write speed of 16x. Record up to 50GB of Video, Pictures or Data on a single Blu-ray disc media, that's five times the capacity of standard DVDs. S-ATA (Serial Advanced Technology Attachment) is an advanced interface, replacing the parallel ATA for an enhanced computing platform. Automatically controls read speed to reduce noise during media playback.
[BRAND] LG
[MPN#] BH16NS55.AYBU10B
Stocked at supplier
$108.00


NOTE: This Is A Plastic Front Panel Cover Only.
Stock in store
$10.00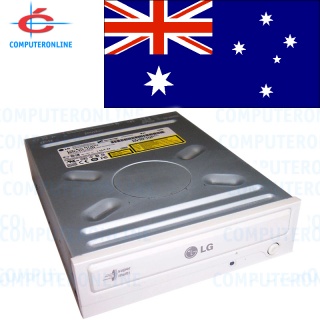 SLIM PORTABLE EXTERNAL DVD-RW DRIVE, USB2.0 8X DVD,24X CD WRITE, black
[BRAND] LG
[MPN#] GP65NB60.AYBE10B
Stocked at supplier
$44.00 External - Connects via USB 2.0
Silent Play Reduces noise from disc spin during movie playback
Supports 3D Blu-ray disc playback
Supports BDXL (128GB) Discs
Anti-scratch UV coating
Mac compatible
Jamless Play Smooths out playback of damaged Blu-ray or DVD discs
6X BD-R Read and Write Capability
Max. 6X
...

more
DVD±R Write Speed
Blu-ray DISC, DVD (including M-Disc & DVD-RAM), and CD Family Read/Write Compatible
4MB Buffer Under-Run Prevention Function Embedded
RoHS Compliant

**Does not comes with any Mac software**

[BRAND] LG
[MPN#] BP50NB40.AYBE10B
Stocked at supplier
$162.00