 Powered by NVIDIA GEFORCE® GT 710 GPU Integrated with the first 2048MB DDR3 memory and 64-bit memory interface

Core Clock: 954MHz

Features Dual-link DVI-D / D-Sub / HDMI

Support PCI Express 2.0 x8 bus interface
[BRAND] Gigabyte
[MPN#] N710D3-2GL
>50+ sold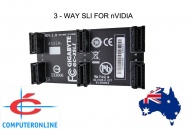 3-Way SLI Bridge with 2 bridge 90mm(L) X 45mm(W)
Stock in store
$6.00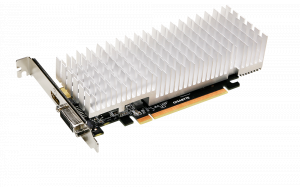 Low profile design with passive cooler

One-click overclocking via AORUS Graphics Engine

Boost: 1506 MHz/ Base: 1252 MHz in OC Mode

Boost: 1468 MHz/ Base: 1227 MHz in Gaming Mode
[BRAND] Gigabyte
[MPN#] N1030SL-2GL
Stocked at supplier
$129.00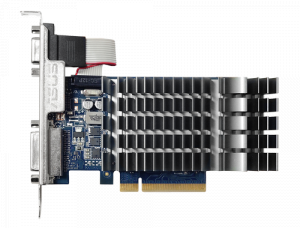 NV GT710, 2GB DDR3, 954MHz, No Fan, Silent, HDMI, DVI, D-SUB, LP bracket
[BRAND] ASUS
[MPN#] 710-2-SL-BRK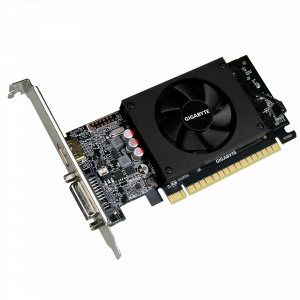 Powered by NVIDIA GeForce GT 710 GPU

Integrated with 2GB GDDR5 64bit memory interface

Core clock: 954MHz

Features Dual-link DVI-I / HDMI
[BRAND] Gigabyte
[MPN#] GV-N710D5-2GL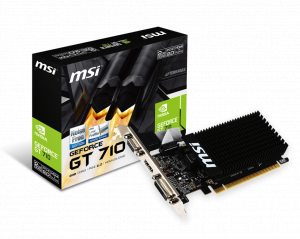 Core/Memory- 954 MHz Core- 2048MB DDR3 1600 MHz Video Output Function- Dual-link DVI-D x 1- HDMI x 1 (Version 1.4a)- D-Sub x 1 Full spec: https://www.msi.com/product/graphics-card/GT-710-2GD3H-LP.html#hero-specification
[BRAND] MSI
[MPN#] GT 710 2GD3H LP
Stock in store
$78.00 [BRAND] Gigabyte
[MPN#] N1650OC-4GD
No stock
$257.00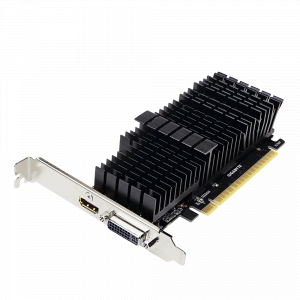 [BRAND] Gigabyte
[MPN#] N710D5SL-2GL
Stock in store
$65.00 Core Clock: 954MHz
Memory: 2GB GDDR5 5012MHz
Outputs: Dual-link DVI-D / HDMI / VGA (D-Sub)
[BRAND] ASUS
[MPN#] 90YV0AL3-M0NA00
Stock in store
$84.00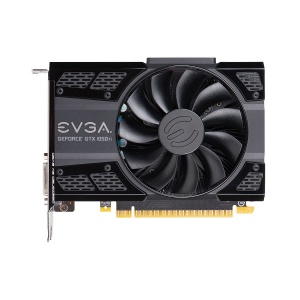 1290 MHz Base Clock

1392 MHz Boost Clock

4096 MB, 128 bit GDDR5

ACX 2.0 Single Fan
[BRAND] EVGA
[MPN#] 04G-P4-6251-KR
Stocked at supplier
$274.00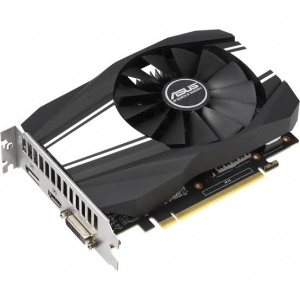 [BRAND] ASUS
[MPN#] 90YV0CU0-M0NA00
No stock
$353.00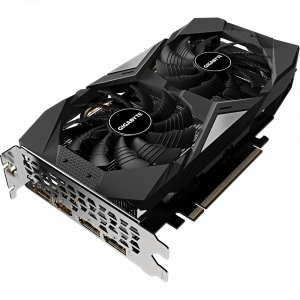 Core Clock: 1755 MHz
Memory: 6 GB, 14000 MHz (GDDR6)
Card Bus: PCI-E 3.0 x16
Power: 1x 8pin (500W)
[BRAND] Gigabyte
[MPN#] N2060OC-6GD
No stock
$544.00

4719331304454
[BRAND] Gigabyte
[MPN#] GV-N166TOC-6GD
Stocked at supplier
$468.00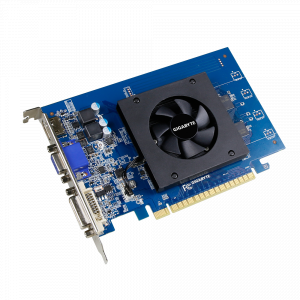 Powered by NVIDIA GeForce GT 710 GPU

Integrated with 1GB GDDR5 64bit memory interface

Core clock: 954MHz

Features Dual-link DVI-D / D-Sub / HDMI
[BRAND] Gigabyte
[MPN#] GV-N710D5-1GI
Stock in store
$48.00

•1506 MHz engine clock in OC mode for outstanding 1080p gaming experience.
•DirectCU II with Patented Wing-Blade 0dB Fans for 30% cooler and 3X quieter performance.
•ASUS FanConnect features 4-pin GPU-controlled header connected to system fans for optimal cooling.
•Industry Only Auto-Extreme
...

more
Technology with Super Alloy Power II delivers premium quality and the best reliability.

[BRAND] ASUS
[MPN#] STRIX-GTX1050TI-O4G-GAMING
No stock
$321.00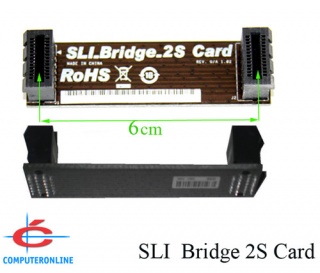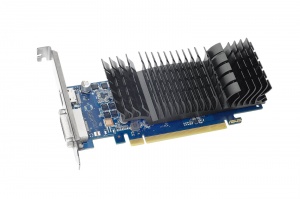 Silent passive cooling means true 0dB - perfect for quiet home theater PCs and multimedia centers.

Level up gaming performance by 6X compared to iGPU.

Enjoy up to 11X better performance in photo and video editing compared to iGPU.

Upgrade your entire PC multimedia experience with 2.5X faster performance than the Intel® Core™ i5.
[BRAND] ASUS
[MPN#] 90YV0AT0-M0NA00
No stock
$118.00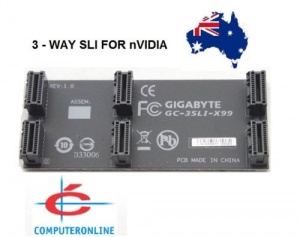 3-Way SLI Bridge with 2 bridge 131mm(L) X 46mm(W)
Stock in store
$9.00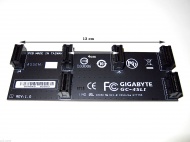 Stock in store
$8.99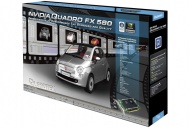 CUDA Parallel Processor Cores: 32
Memory Size Total: 512 MB GDDR3
Memory Interface: 128-bit
Memory Bandwidth (GB/sec): 25.6 GB/sec
[BRAND] Leadtek
[MPN#] W02G0726
Stocked at supplier
$74.00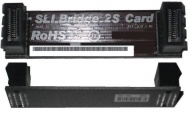 Single link Nvidia SLI Bridge.
Stock in store
$6.00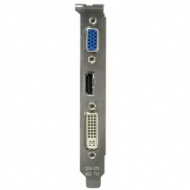 EVGA NVIDIA GeFORCE GT 730 GRAPHIC CARD 2GB DDR3 LOW PROFILE PCI-E 2.0 700MHZ GPU CLOCK SPEED 1400MHZ MEMORY CLOCK SPEED DVI-I + HDMI
[BRAND] EVGA
[MPN#] 02G-P3-2732-KR
Stocked at supplier
$96.00 [BRAND] ASUS
[MPN#] 90YV0CV2-M0NA00
Stocked at supplier
$282.00 ASUS NVIDIA GT710 GT710-SL-1GD5-BRK
[BRAND] ASUS
[MPN#] GT710-SL-1GD5-BRK
Stocked at supplier
$55.00 [BRAND] ASUS
[MPN#] 90YV0CB0-M0NA00
Stocked at supplier
$169.00 [BRAND] ASUS
[MPN#] 90YV0CT0-M0NA00
Stocked at supplier
$439.00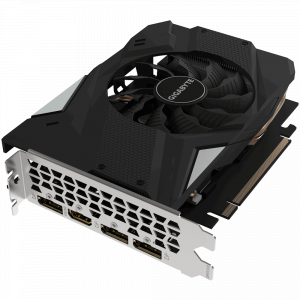 4719331304461
[BRAND] Gigabyte
[MPN#] GV-N166TIXOC-6GD
Stocked at supplier
$449.00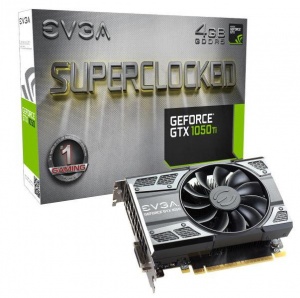 ACX 2.0 Single Fan

1468 MHz Boost Clock

NVIDIA G-SYNC Ready

4GB GDDR5
[BRAND] EVGA
[MPN#] 04G-P4-6253-KR
Stocked at supplier
$297.00 [BRAND] ASUS
[MPN#] 90YV0CU2-M0NA00
Stocked at supplier
$372.00 [BRAND] MSI
[MPN#] GEFORCE GTX 1660 TI GAMING X 6G
Stocked at supplier
$491.00 Graphics Cards - Consumer
[BRAND] EVGA
[MPN#] 06G-P4-2063-KR
Stocked at supplier
$654.00 Graphics Cards - Consumer
[BRAND] EVGA
[MPN#] 08G-P4-2173-KR
Stocked at supplier
$1104.00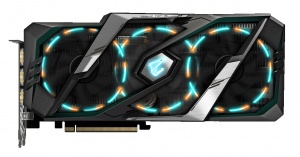 Core: 1770 MHz
Memory: 11 GB, GDDR6, 14140 MHz
[BRAND] Gigabyte
[MPN#] GV-N208TAORUS-X-11GC
No stock
$2024.00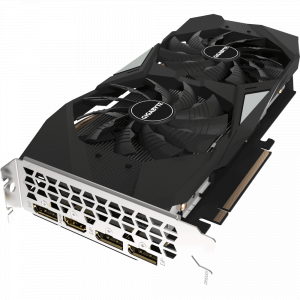 4719331304256
[BRAND] Gigabyte
[MPN#] GV-N2060WF2OC-6GD
Stocked at supplier
$588.00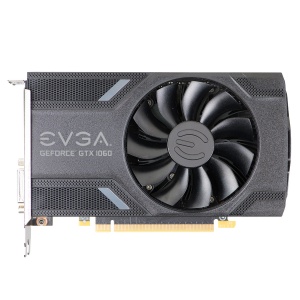 1506 MHz Base Clock

1708 MHz Boost Clock

Built for EVGA Precision XOC

NVIDIA G-SYNC Ready
[BRAND] EVGA
[MPN#] 03G-P4-6160-KR
Stocked at supplier
$395.00 Graphics Cards - Consumer
[BRAND] EVGA
[MPN#] 06G-P4-1167-KR
No stock
$413.00 [BRAND] ASUS
[MPN#] 90YV0A74-M0NA00
No stock
$243.00 Graphics Cards - Workstation
[BRAND] Leadtek
[MPN#] 900-5G201-2200-000
Stocked at supplier
$1154.00