Storage: HITACHI
| | |
| --- | --- |
| | |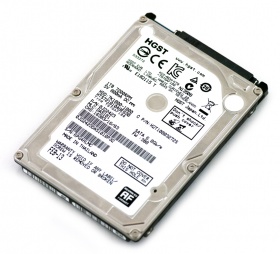 Travelstar™ 7K1000 is the industry's only seventh-generation 7200 RPM mobile hard drive and ideally suited for notebook PC upgrades and portable, high-capacity personal storage products. At 500GB/platter, this 2.5-inch hard drive offers a 1TB capacity and leverages Advanced Formant, which increased the physical sector size from 512 bytes to
...

more
4,096 (4K) bytes to improve drive capacities and error correction capabilities. The Travelstar 7K1000 is the industry's first high-performance 1TB 2.5-inch HDD with a 6Gb/s SATA interface and delivers the highest mobile HDD performance in PCMark© Vantage benchmark testing. - 1TB1 of capacity - Advanced Format, industry standard 4K sector size - 512 byte emulation (512e) - 7200 RPM high-performance HDD - 6Gb/s SATA interface - Low power consumption - Halogen-free for eco-friendly design - Model No. HTS721010A9E630 - 3 Years Warranty

[BRAND] HITACHI
[MPN#] 0J22423
>50+ sold
Stock in store
$93.00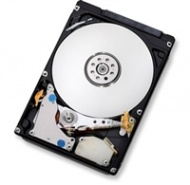 "Travelstara?¢ 7K500 is the industrya??s only fifth-generation 7200 RPM 2.5-inch hard drive with capacities ranging from 120GB to 500GB, matching Hitachi 5400 RPM capacities. The 250GB per platter one- and two-disk models deliver up to 56% higher capacity and 16% better application performance than its predecessor. Hitachi provides best-of-breed
...

more
operating shock and outstanding power management in Travelstar 7K500 for sturdy unplugged notebook performance."

[BRAND] HITACHI
[MPN#] 0J38075
Stock in store
$75.00