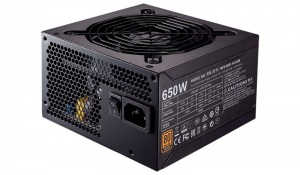 [BRAND] Cooler Master
[MPN#] CM-PS-MPX-6501-ACAAB-AU
No stock
$117.00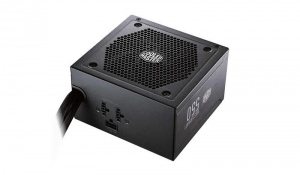 [BRAND] Cooler Master
[MPN#] CM-PSU-MPX-5501-AMAAB-AU
Stock in store
$119.00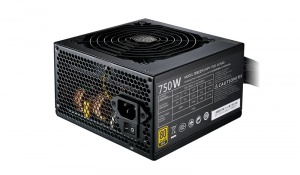 [BRAND] Cooler Master
[MPN#] MPY-7501-ACAAG-AU
Stock in store
$149.00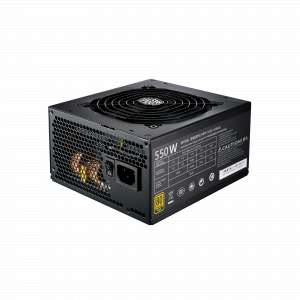 [BRAND] Cooler Master
[MPN#] MPY-5501-AFAAG-AU
Stock in store
$137.00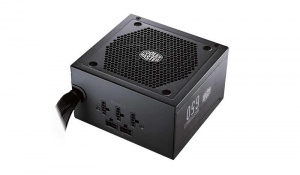 [BRAND] Cooler Master
[MPN#] CM-PSU-MPX-6501-AMAAB-AU
Stocked at supplier
$136.00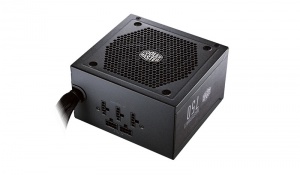 [BRAND] Cooler Master
[MPN#] CM-PSU-MPX-7501-AMAAB-AU
Stocked at supplier
$132.00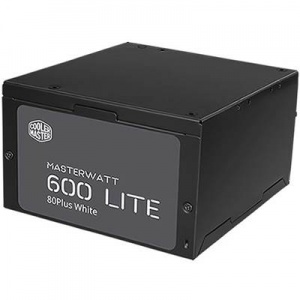 MasterWatt Lite is built with AFC +PWM technology which enhances product reliability and performance. ErP 2013 andnew CE energy saving can lower the cost off your electronic bill. It's an ideal for basic computing systems80 Plus EU (230V) certified 85% efficiency? APFC + PWM combined with dual forward topology to increase stability and
...

more
performance? Green power design to meet ErP 2013 Lot6 & new CE energy saving regulation? Silent 120mm HDB fan with intelligent fan-speed control, to enhance longevity and help reduce noise in power unit.? Fully protection (OCP/OVP/SCP/OPP) with build-in Over Temperature Protection (OTP)

[BRAND] Cooler Master
[MPN#] MPX-6001-ACABW-AU
Stock in store
$104.00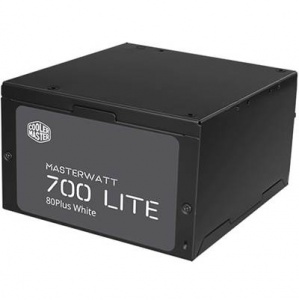 MasterWatt Lite is built with AFC +PWM technology which enhances product reliability and performance. ErP 2013 andnew CE energy saving can lower the cost off your electronic bill. It's an ideal for basic computing systems80 Plus EU (230V) certified 85% efficiency? APFC + PWM combined with dual forward topology to increase stability and
...

more
performance? Green power design to meet ErP 2013 Lot6 & new CE energy saving regulation? Silent 120mm HDB fan with intelligent fan-speed control, to enhance longevity and help reduce noise in power unit.? Fully protection (OCP/OVP/SCP/OPP) with build-in Over Temperature Protection (OTP)

[BRAND] Cooler Master
[MPN#] MPX-7001-ACABW-AU
Stocked at supplier
$116.00 [BRAND] Cooler Master
[MPN#] MPY-5501-ACAAG-AU
Stocked at supplier
$143.00 MWE SERIES 80+ BRONZE POWER SUPPLIE UNIT 550W DC TO DC 120MM SILENCIOFP FAN
[BRAND] Cooler Master
[MPN#] MPX-5501-ACAAB-AU
Stocked at supplier
$99.00 [BRAND] Cooler Master
[MPN#] MPY-6501-AFAAG-AU
No stock
$150.00 V 750W GOLD FULLY MODULAR CABLE DESIGN 80 PLUS GOLD CERTIFIED SEMI-FANLESS MODE WITH HYBRID SWITCH EPS 4+4PIN + 8PIN 10 YEAR WARRANTY
[BRAND] Cooler Master
[MPN#] MPY-7501-AFAAGV-AU
No stock
$165.00 MWE SERIES 80+ BRONZE POWER SUPPLIE UNIT 450W DC TO DC 120MM SILENCIOFP FAN
[BRAND] Cooler Master
[MPN#] MPX-4501-ACAAB-AU
Stocked at supplier
$79.00