Memory: Notebook DDR3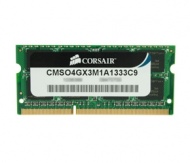 Corsair CMSO4GX3M1A1333C9 4GB PC-10600 (1333MHz) 204-pin SO-DIMM DDR3 RAM, non ECC, unbuffered, CL9-9-9-24, Lifetime warranty Lifetime warranty
[BRAND] Corsair
[MPN#] CMSO4GX3M1A1333C9
>50+ sold
Stock in store
$41.00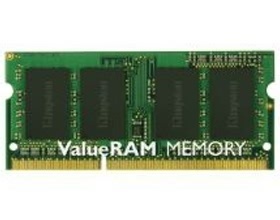 [BRAND] Kingston
[MPN#] KVR16LS11/4
Stocked at supplier
$61.00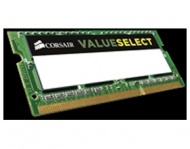 Corsair 8GB (1x8GB) DDR3 1600MHz Value Select SODIMM 11-11-11-28 204-pin, Low Voltage 1.35V, Lifetime warranty ValueSelect memory is tested to Corsair's tough standards and is stable, reliable, and compatible with virtually all major notebook and netbook PCs. Backed by a limited lifetime warranty.
[BRAND] Corsair
[MPN#] CMSO8GX3M1C1600C11
Stock in store
$84.00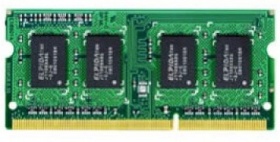 [BRAND] Apacer
[MPN#] AS04GFA60CATBGC
Stocked at supplier
$65.00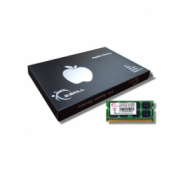 DDR3-1066 Mac SODIMM 4GB [SQ] FA-8500CL7S-4GBSQ
[BRAND] G.Skill
[MPN#] GS-FA-8500CL7S-4GBSQ
Stocked at supplier
$51.00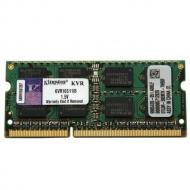 This document describes ValueRAM's 1G x 64-bit (8GB) DDR3-1600 CL11 SDRAM (Synchronous DRAM) 2Rx8, memorymodule, based on sixteen 512M x 8-bit FBGA components. TheSPD is programmed to JEDEC standard latency DDR3-1600timing of 11-11-11 at 1.5V. This 204-pin SODIMM uses goldcontact fingers.
[BRAND] Kingston
[MPN#] KVR16S11/8
Stocked at supplier
$104.00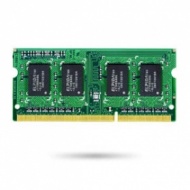 Single 1GB Memory Module for Laptop/Notebook PCs, DDR3 1066MHz.
Stock in store
$25.00 [BRAND] Kingston
[MPN#] KCP316SD8/8
Stocked at supplier
$115.00 4GB DDR3 1600 MT/s (PC3-16000) CL11 SODIMM 204pin 1.35V/1.5V Double Sided 256x8
[BRAND] Crucial
[MPN#] CT51264BF160B
Stocked at supplier
$51.00