Video Cards: Leadtek
| | |
| --- | --- |
| | |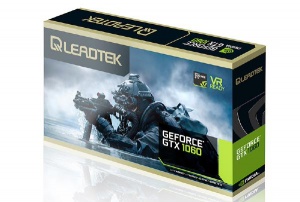 Base clock: 1506/1708MHz

NVIDIA GPU Boost 3.0

Revolutionary DirectX 12 API technology

Support DVI-D, HDMI and 3 x DisplayPort
[BRAND] Leadtek
[MPN#] LEADTEK GTX1060
Stocked at supplier
$402.00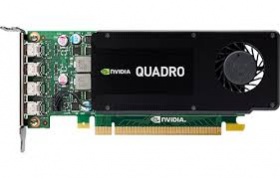 Accelerate your creativity with NVIDIA Quadro K1200 - the world's most powerful workstation graphics for small form factor workstations.
[BRAND] Leadtek
[MPN#] QUADRO K1200
Stock in store
$491.00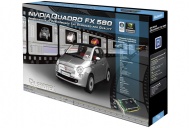 CUDA Parallel Processor Cores: 32
Memory Size Total: 512 MB GDDR3
Memory Interface: 128-bit
Memory Bandwidth (GB/sec): 25.6 GB/sec
[BRAND] Leadtek
[MPN#] W02G0726
Stocked at supplier
$216.00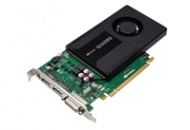 [BRAND] Leadtek
[MPN#] LT-K2000
Stocked at supplier
$439.00 Get real interactive expression with NVIDIA® Quadro®—the world's most powerful workstation graphics. The NVIDIA Quadro M4000 is accelerated by NVIDIA Maxwell™ GPU architecture, letting you easily tackle your most demanding visualization workloads with extreme performance and the flexibility of a single-slot form factor. 8 GB of GDDR5 GPU memory
...

more
with fast bandwidth allows you to create and render large, complex models and compute massive datasets. Plus, there's a new display engine that drives up to four 4K resolution displays natively with DisplayPort 1.2 support for ultrahigh resolutions like 4096 x 2160 @ 60 Hz with 30-bit color. Pair up two or more outputs to drive displays greater than 4K, and take advantage of NVIDIA Quadro Sync support to frame-lock up to 16 4K displays in a single system¹. Quadro cards are certified with a broad range of sophisticated professional applications, tested by leading workstation manufacturers, and backed by a global team of support specialists. This gives you the peace of mind to focus on doing your best work. Whether you're developing revolutionary products or telling spectacularly vivid visual stories, Quadro gives you the performance to do it brilliantly. FEATURES - Four DisplayPort 1.2 Connectors - DisplayPort with Audio - VGA Support² - 3D Stereo Support² - NVIDIA GPUDirect™ Support - Quadro Sync Compatibility - Stereo Connector - NVIDIA nView® Desktop - Management Software - Compatibility - HDCP Support - NVIDIA Mosaic³ ¹ NVIDIA Quadro Sync board sold separately. Learn more at www.nvidia.com/quadro | ² Via adapter/connector/bracket | ³ Windows 7, 8, 8.1, 10 and Linux Full spec: http://www.leadtek.com/eng/product/2/740/intro.aspx

[BRAND] Leadtek
[MPN#] M4000
Stocked at supplier
$1098.00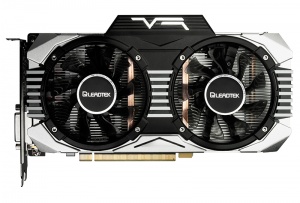 Base clock: 1531/1746 MHz

Overclocked and lowers GPU temperature

OpenCL™ support

OpenGL 4.5 support
[BRAND] Leadtek
[MPN#] LEADTEK GTX1060 HURRICANE
Stocked at supplier
$408.00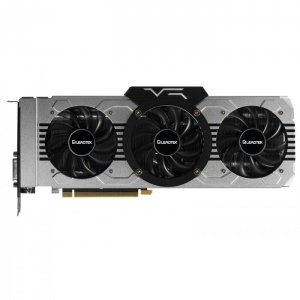 Base clock: 1569/1759MHz

NVIDIA GPU Boost 3.0

Revolutionary DirectX 12 API technology

8G,256-bit GDDR5
[BRAND] Leadtek
[MPN#] GTX1070 HURRICANE
Stocked at supplier
$652.00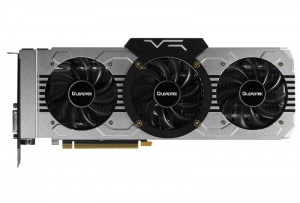 NVIDIA® Pascal architecture pushes the limits in graphics processing capabilities, and also creates an extremely power-efficient GPU.

Base clock: 1670/1809MHz

Revolutionary DirectX 12 API technology

8G,256-bit GDDR5X
[BRAND] Leadtek
[MPN#] GTX1080 HURRICANE
Stocked at supplier
$1025.00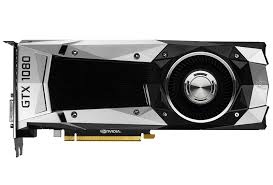 8192MB GDDR5X 256bit

Base clock: 1607MHz

Boost clock: 1733MHz

10010MHz Memory Clock Effective
[BRAND] Leadtek
[MPN#] GTX1080 FOUNDER
Stocked at supplier
$1075.00