Storage: SAS HDD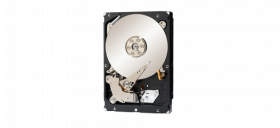 128MB Cache 7200RPM 6Gb/s
[BRAND] Seagate
[MPN#] ST1000NM0023
Stocked at supplier
$194.00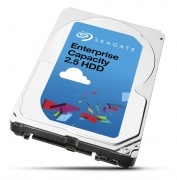 "ENTERPRISE 1TB 7200RPM SAS 2.5"" 128MB"
[BRAND] Seagate
[MPN#] ST1000NX0323
Stocked at supplier
$330.00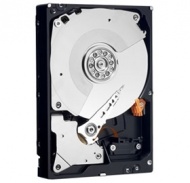 Western Digital RE WD4001FYYG Hard Drive, 3.5" Form Factor, 4TB (4000GB) Capacity, 32MB Cache, 7200 RPM Rotational Speed, SAS 6 Gb/s Interface, 1.4 million hours MTBF, High-Performance enterprise SAS drives with 24x7 reliability.Western Digital RE WD4001FYYG Industry's highest capacity nearline drive.WD RE SAS hard drives are available in
...

more
capacities ranging from 1 TB to 4 TB to suit even the most demanding storage needs.Highest performance for business-critical applications.WD RE delivers 6 Gb/s transfer rates, sustained sequential data rates of up to 182 MB/s and high random I/O rates.Designed for quality and reliability.With a 1.4 million hour MTBF, this high performance drive delivers the highest level of reliability for 24x7 operation in up to 100% duty cycle applications.Dual port, full duplex connectivity.Offers higher reliability, performance and data availability by eliminating single points of failure, designed for leading business-critical Enterprise topologies. Environmentally conscious.In addition to being RoHS compliant, WD RE is built with halogen-reduced components. NoTouch ramp load technology.The recording head never touches the disk media ensuring significantly less wear to the recording head and media as well as better drive protection in transit. Dual stage actuator technology.A head positioning system with two actuators that improves positional accuracy over the data track(s). The pri

[BRAND] WesternDigital
[MPN#] WD4001FYYG
Stocked at supplier
$468.00

"Enterprise Performance 10K 2.5"", 600GB, SAS 12Gb/s, 512e, SED"
[BRAND] Seagate
[MPN#] ST600MM0178
Stocked at supplier
$423.00